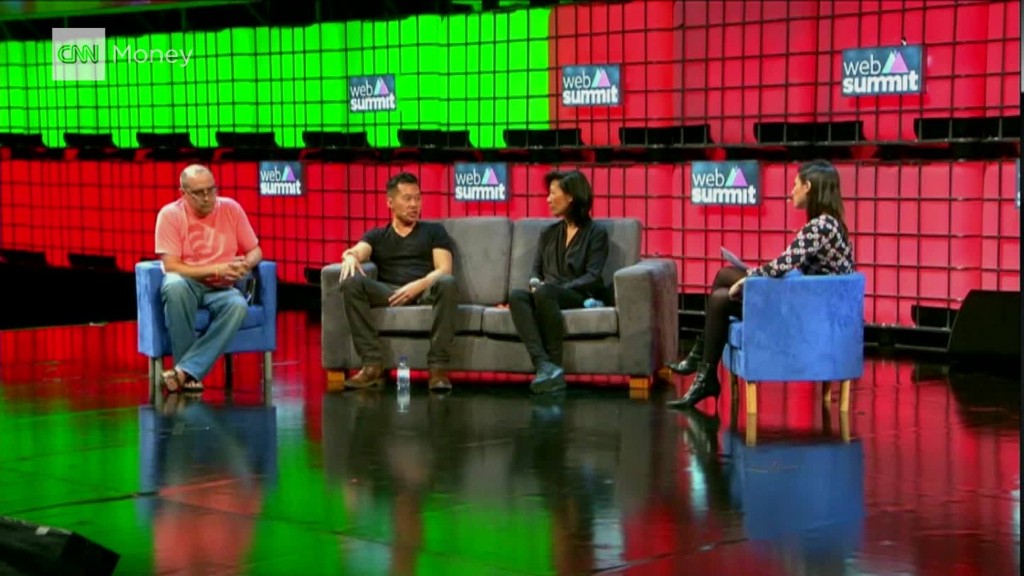 Despite months of public sparring, Jeff Bezos is keeping an open mind about Donald Trump.
Bezos, the founder of Amazon (AMZN) and owner of The Washington Post, sent a peace offering to the President-elect on Twitter.
"I for one give him my most open mind and wish him great success in his service to the country," he tweeted.
Trump had gone on a months-long tirade against Bezos and his companies, taking issue with the tech executive's 2013 purchase of the newspaper.
Trump argued Bezos did so in an effort to keep Amazon's taxes low and to avoid antitrust scrutiny. He also alleged Bezos used the Post to write unfavorable articles about a possible Trump presidency.
Related: How top business leaders are reacting to Trump's win
When Trump blacklisted a number of media outlets for unfavorable coverage, The Washington Post was a part of that group.
While Bezos has joked he wants to send Trump to space, he's also taken hits at Trump's rhetoric.
"Saying that he may lock up his opponent erodes our democracy around the edges," Bezos said on-stage at Vanity Fair's New Establishment Summit in October.
Bezos was in good company with other prominent tech execs at companies like Salesforce (CRM), Netflix (NFLX) and Box (BOX), who also took strong stances in opposition to Trump throughout his campaign.
But these leaders, in addition to Apple (AAPL) CEO Tim Cook and Facebook (FB) cofounder Mark Zuckerberg, have taken a similar approach to Bezos by looking forward.
"We congratulate the President-elect, and look forward to working with all those elected yesterday," said Microsoft (MSFT) CEO Satya Nadella in a Linkedin post.
Billionaire investor Mark Cuban, who is a vocal Trump critic, tweeted: "We all need to give President-Elect Trump a chance. Support the good. Lobby against what we disagree on. No one is bigger than us all."