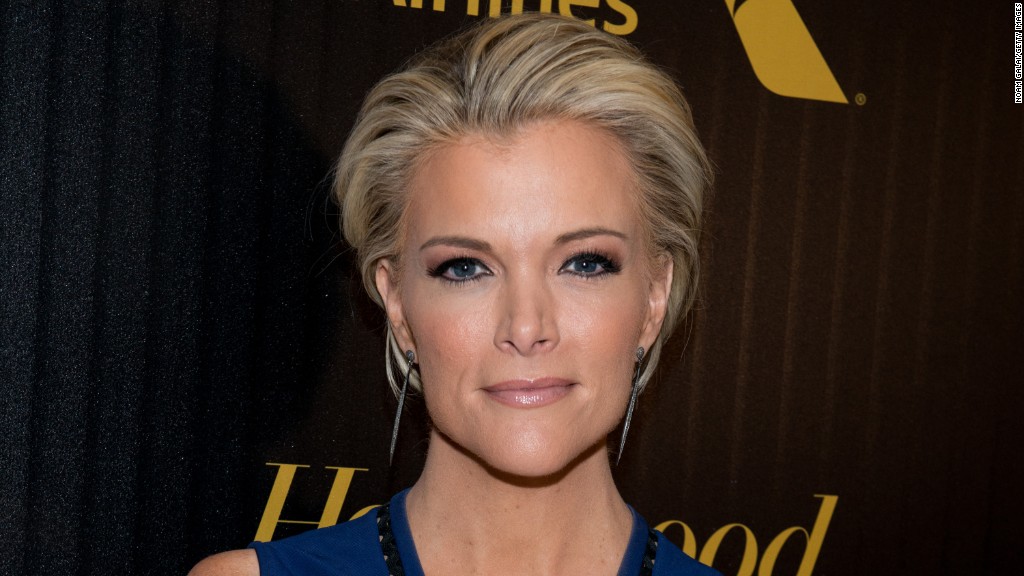 Megyn Kelly has revealed some of her previously unreported encounters with Donald Trump during his incendiary presidential campaign.
The Fox News anchor's accounts of awkward and anger-laced interactions with the man who is now the U.S. president-elect emerged late Thursday in a New York Times book review of Kelly's new memoir, "Settle for More."
Kelly says Trump called Fox News the day before the first Republican presidential primary debate angrily complaining that he'd heard her first question would be "a very pointed question directed at him." The call unsettled Kelly. according to the Times review, because what Trump had heard was true.
Related: First stop on Megyn Kelly's book tour is "The Dr. Phil Show"
A source familiar with the book told CNNMoney that Kelly never directly insinuates that Trump knew the exact question for the debate in August 2015.
"For the record, my book 'Settle for More' does not suggest Trump had any debate Qs in advance, nor do I believe that he did," Kelly tweeted late Thursday. The Times says she doesn't speculate in her memoir who might have tipped Trump off about the question.
CNNMoney hasn't seen a copy of Kelly's book, which is due to be released Tuesday. But sources familiar with the matter confirmed that the information reported in the Times article was generally accurate. Representatives for Kelly and Fox News declined to comment. A spokeswoman for Trump didn't respond to requests for comment late Thursday.
Related: Megyn Kelly's epic clash with Newt Gingrich
Kelly's allegation that Trump had some kind of advanced warning about a debate question is likely to cause political waves. Trump criticized Hillary Clinton after it emerged that acting Democratic National Committee Chairwoman Donna Brazile had sent questions to Hillary Clinton's campaign in advance of a CNN debate and a CNN-TV One town hall.
"If that were me it would have been front page news!" Trump tweeted earlier this month.
According to the Times article, Kelly's book also talks about how Trump warned he could unleash "my beautiful Twitter account against you" after her show did a segment that upset him.
He soon made good on his threat after Kelly's question to him at the Republican primary debate. She began by saying, "You've called women you don't like, 'fat pigs,' 'dogs,' slobs, and disgusting animals," and ended with her asking whether Democrats would consider him part of the "war on women."
"Wow, @megynkelly really bombed tonight. People are going wild on twitter! Funny to watch," Trump wrote after the debate.
Related: Fox News hosts make nice after spat over Trump
Kelly's book details the abuse she received as a result of Trump's attacks that continued for the better part of a year. He accused her of being "sick" and "overrated," and implied that she was a "bimbo."
"Every time Trump acted up, it was like he flipped a switch, instantly causing a flood of intense nastiness," she writes.
Before things turned sour, Trump had apparently tried to win Kelly over, offering favors like paying for her stay at the Trump SoHo hotel, according to the book.
Related: Trump team promises press pool, but concerns remain
"This is actually one of the untold stories of the 2016 campaign," she writes. "I was not the only journalist to whom Trump offered gifts clearly meant to shape coverage. Many reporters have told me that Trump worked hard to offer them something fabulous — from hotel rooms to rides on his 757."
Trump and Kelly's public feud ended in the spring, when she interviewed him on Fox News. But that didn't stop her from later clashing with high-profile Trump supporters like Newt Gingrich and her fellow Fox anchor Sean Hannity.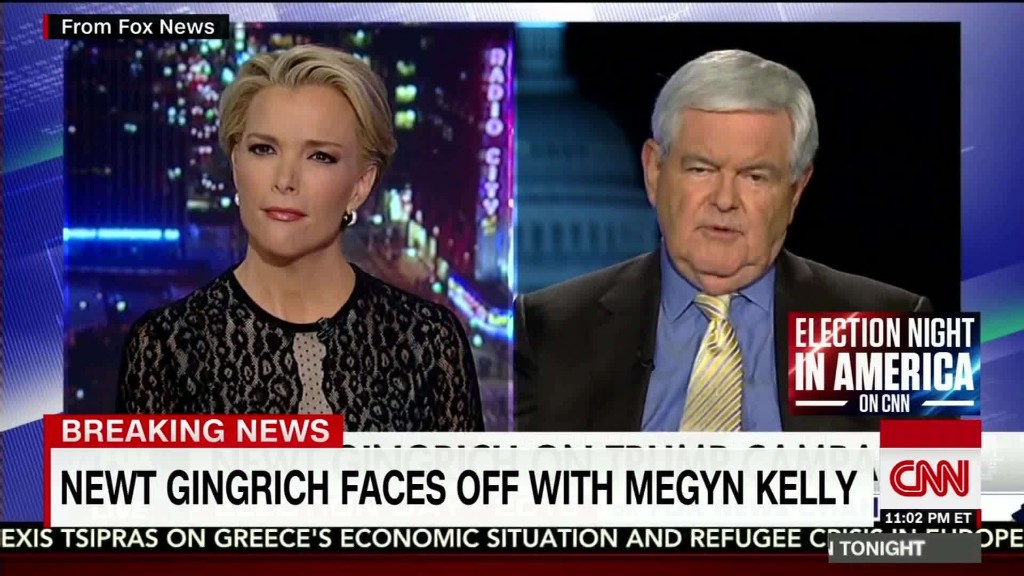 -- Brian Stelter and Mark Mooney contributed to this report.