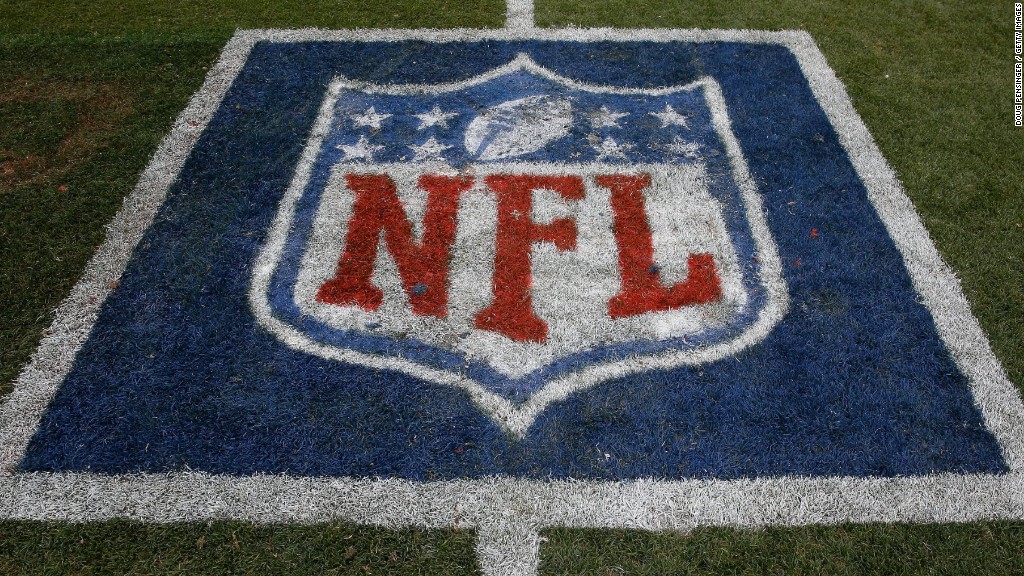 Roger Goodell said cutting ads and making games shorter might be the answer to boosting the NFL's poor ratings.
This season the league's ratings have taken a major hit -- they're down 12%.
"Should the games be shorter? ... We obviously want to take as much, what we call 'dead time,' non-action out of the game so that we can make the game more exciting [so] it's all action," the NFL commissioner said on Thursday during The New York Times' DealBook conference.
"Can we do instant replay quicker than we've done it in the past? Should we look at ways to maybe take some commercialization out of the game? Either in less ads or maybe have the ads come in different ways than the traditional, what we call 'pods' which are two minutes and 20 seconds."
Still, Goodell said fans are "engaging with our games at the same levels," even if "they may not be engaging as long."
Related: Tough coverage: It's not one thing hurting the NFL's ratings -- it's everything
He also pointed out that innovations, such as the NFL's deal with Twitter, are the league's way of engaging fans on different platforms.
"[There's] a real shift in how people want to consume the media," he said.
The NFL generates a great deal of revenue from ad sales during the regular season and the Super Bowl. Last season, Super Bowl 50 ads cost a record $5 million.
Reducing the amount of ad time that's available to buyers could have a massive effect on the NFL's revenue.