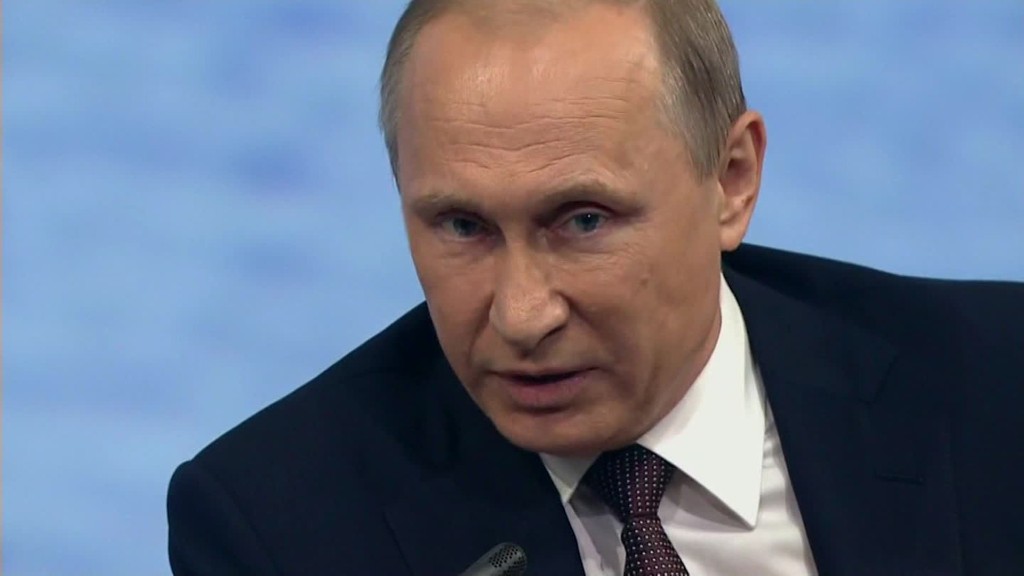 Russia is days away from turning out the lights on LinkedIn.
A Moscow court ruled Thursday that access to the social network for professionals can be blocked because it has not complied with personal data storage regulations.
LinkedIn (LNKD) was found to be in violation of a rule requiring data on Russian citizens to be stored on servers inside the country.
The social network said in a statement that the ruling "has the potential to deny access to LinkedIn for the millions of members we have in Russia and the companies that use LinkedIn to grow their businesses."
LinkedIn, which is being acquired by Microsoft for $26 billion, said it "remains interested" in meeting with communications regulator Roskomnadzor to discuss the issue.
Related: Salesforce pushes regulators to block Microsoft's LinkedIn deal
Russia's law on personal data storage came into effect in September, 2015. LinkedIn had already been found to be in violation of the regulations by a lower court.
Moscow has increasingly been at loggerheads with Western tech companies. Google (GOOG) was found to be in violation of Russian antitrust rules in 2015 over the apps that come with its Android smartphones.
Meanwhile, the U.S. has accused Russia of hacking major U.S. political institutions during the 2016 election.
Related: Arrested Russian linked to theft of 117 million LinkedIn passwords
Last month, a 29-year-old Russian was arrested in Prague on suspicion of hacking LinkedIn, Dropbox and a third web service. He was wanted by the FBI in connection with the theft of 117 million LinkedIn passwords and login credentials.
It's not yet clear when LinkedIn will be blocked, but Russian state media reports that the court ruling could take effect early next week, assuming the company doesn't cut a deal before then.
LinkedIn has shown a willingness in the past to comply with foreign regulations.
In 2014, it agreed to censor content on its China network deemed sensitive by the government. Google, Facebook (FB) and Twitter (TWTR), which have not taken similar steps, remain blocked by Beijing.
-- Alla Eshchenko contributed reporting.