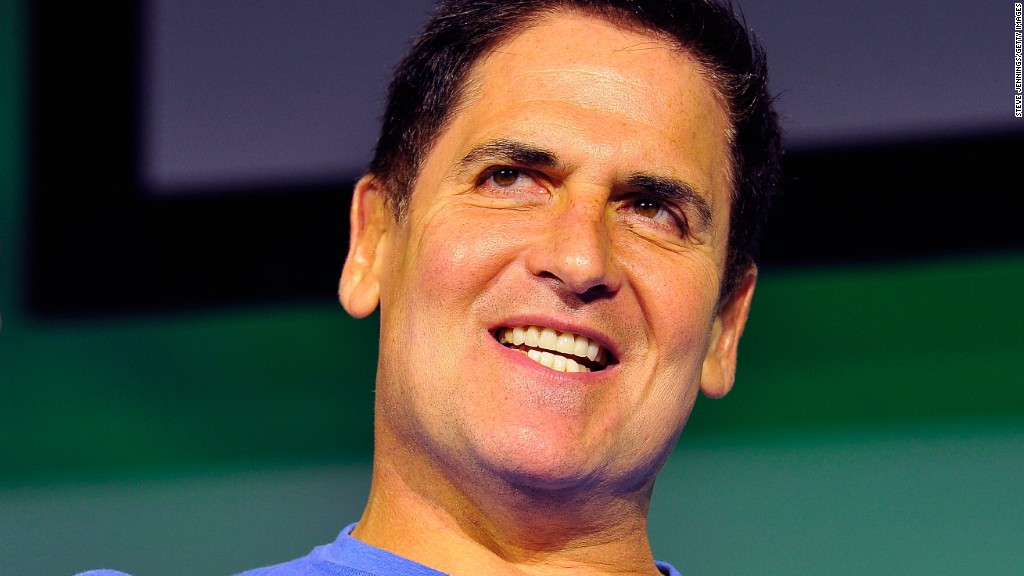 ESPN is back in the good graces of Dallas Mavericks owner Mark Cuban.
Over a week after revoking the season-long credentials of two ESPN reporters, Cuban reinstated their press passes.
The reporters, Tim MacMahon and Marc Stein, weren't credentialed for the Mavs recent home games.
Cuban had yanked the credentials as a protest. He was upset the team wasn't being covered full time.
MacMahon's job had recently changed from solely covering the Mavericks to reporting on general NBA news.
Cuban also said he was concerned that "automated reporting" of games would take the place of human reporters. Automated reporting is basically content written by computers.
ESPN sometimes uses reports from the Associated Press when it doesn't have its own reporters at a game. The AP uses automated reporting in its coverage of Minor League Baseball but hasn't announced plans to use it in place of reporters at other sporting events.
Related: Trump team promises press pool, but concerns remain
Regardless, both ESPN and the Mavs released statements Friday saying they had put the tempest behind them.
ESPN President John Skipper said he agreed with Cuban that "content written by individuals" is better.
"To be clear, ESPN has never contemplated automated reporting for our NBA coverage. We remain committed to first-person reporting on the NBA," Skipper said.
He added that most Mavs games would be covered in person, and those that weren't would use reporting from AP reporters who attend the games.
"In all cases, in order for fans to be able to access more game coverage of their favorite team, we will now link to team sites, such as Mavs.com, in our game recaps."
The links to team sites will help fans get additional game content produced by local reporters and team employees.
Cuban said he was glad ESPN would "now commit to Mavs fans and all NBA fans."