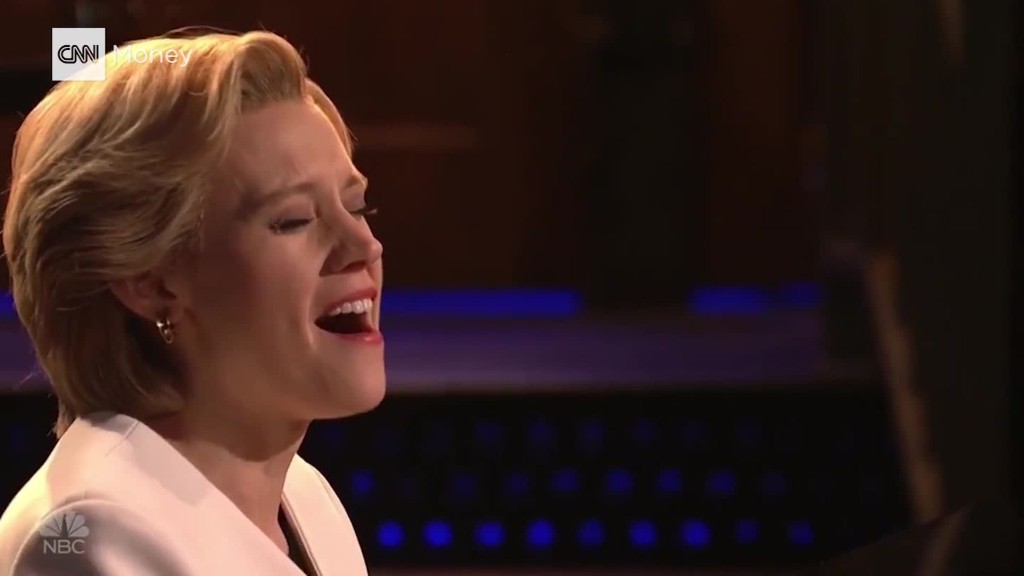 Dave Chappelle is definitely one of the few people who could get away with dropping the N-word on "Saturday Night Live."
On Saturday, Chappelle was riffing about Tuesday's election of Donald Trump as president. He mentioned the shooting of the gorilla Harambe at the Cincinnati Zoo earlier this year.
"And the Cincinnati police said, 'Shooting that gorilla was the toughest decision we ever had to make,'" Chappelle said. "I said, 'Well, you about to see a lot of n***as in gorilla costumes in Cincinnati.'"
His point: There are tougher problems in America besides politics.
Chappelle, who lives in Ohio, also used the N-word when joking about how different his life has become now that he is wealthy. "Your life becomes gentrified, like Brooklyn," he joked. "All your black friends start moving out and all these white friends start moving in."
"You find yourself saying things to friends you grew up with that you never dreamed you say," Chappelle said. "I'm sorry n****r you can't come with us. There's only enough room in the balloon basket for four. Ta ta."
Related: 'SNL' strikes a serious tone post-election
He also used the word when joking about President Obama.
Chappelle said his other rich, black friends are saying they will leave the country. He said he's sticking around to enjoy the Trump tax breaks.
"First time I got some money didn't work out like that," he said. "Most unlikely thing happened ever, which is a black president came out of nowhere like 'C'mon everybody, let's start thinking about everyone else.' Aww n***a I just got this money!"
It's not the first time the N-word has been used on "SNL."
Cast member Michael Che used it during a "Weekend Update" segment about Colin Kaepernick last month.
"I expect white guys to defend the National Anthem like I expected Phylicia Rashad to defend Bill Cosby," Che said. "I'm sure when people were protesting 'The Cosby Show,' I'm sure Clair Huxtable was like, 'I don't know what he did to y'all, but the n***a made me rich!'"
The N-word has been rarely used on network television.
In 1971 Sammy Davis Jr., appearing as himself on the first season of "All in the Family," used it while talking to Archie Bunker, played by Carroll O'Connor.
"If you were prejudiced, Archie, when I came into your home, you would have called me a coon or a n****r," Davis said. "But you didn't say that, I heard you clear as a bell. You came right out and called me colored."
The series used the word again in 1974 during an episode with the Jeffersons, the central characters in a later spinoff series, met their interracial soon-to-be in-laws, Mr. and Mrs. Willis.
The 1970s black sitcom "Sanford & Son" (developed, like "All in the Family" and "The Jeffersons," by TV legend Norman Lear) also made headlines when it used the word.
More recently comedian Larry Wilmore caught flack when he referred to President Obama as "m n***a" during the White House Correspondents dinner.