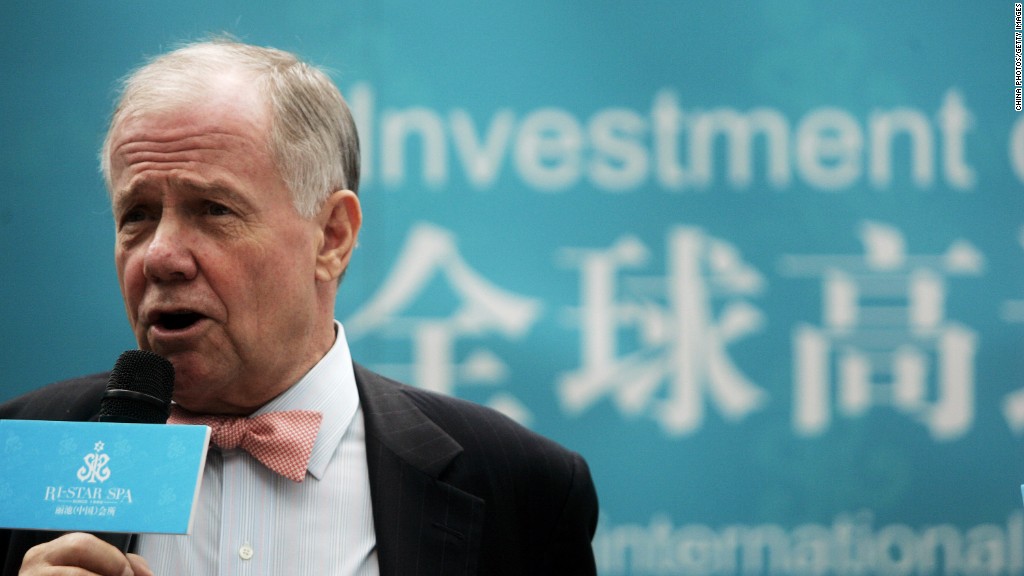 Investing guru Jim Rogers is betting Donald Trump's victory will be good for Russia.
In fact, he's visiting Moscow to put his money to work.
"I'm in Russia right now," he told CNNMoney's Nina dos Santos on Monday. "Mr. Trump seems to like Russia. Russians seem to like Mr. Trump. I'm buying more Russia."
Rogers didn't go into detail about his new investments, but his bullish stance echoes a broader view that Russia's relations with the West will improve when Trump takes office, providing a boost to its depressed economy.
President-elect Trump has praised Russian President Vladimir Putin as a strong leader, and Putin made it clear that he preferred the Republican candidate over rival Hillary Clinton.
Russia's major stock markets gained as much as 7% in the two days following the election, though they've since fallen back. The ruble also strengthened against the dollar as the election results came out.
With Trump in the White House, Russian investors are betting that damaging sanctions imposed on Russia over its role in the conflict in Ukraine might be eased.
Related: Energy stocks get massive Trump boost
On the U.S. economy, Rogers said he was taking Trump at his word and expecting he would follow through on promises to spend money on infrastructure and cut taxes.
"I don't know where the money is coming from... but that's what he says," Rogers said.
There will be losers too. Rogers said he won't be adding to his holdings in gold and Chinese shares because he thinks Trump could be bad for both.
He predicts gold prices could decline in the near future and he worries that a Trump-initiated trade war with China could be very damaging. Trump has threatened to slap huge tariffs on Chinese imports.
"Trade wars have never ever been good for anybody. Nobody wins trade wars. We all suffer. If it happens, it's going to cause a lot of economic distress," he said.
Rogers made his fortune by investing where others feared to tread. He made a name for himself in the 1970s after founding a top-performing fund with George Soros. He has also penned a range of investment books and become a fixture on the international speakers' circuit.