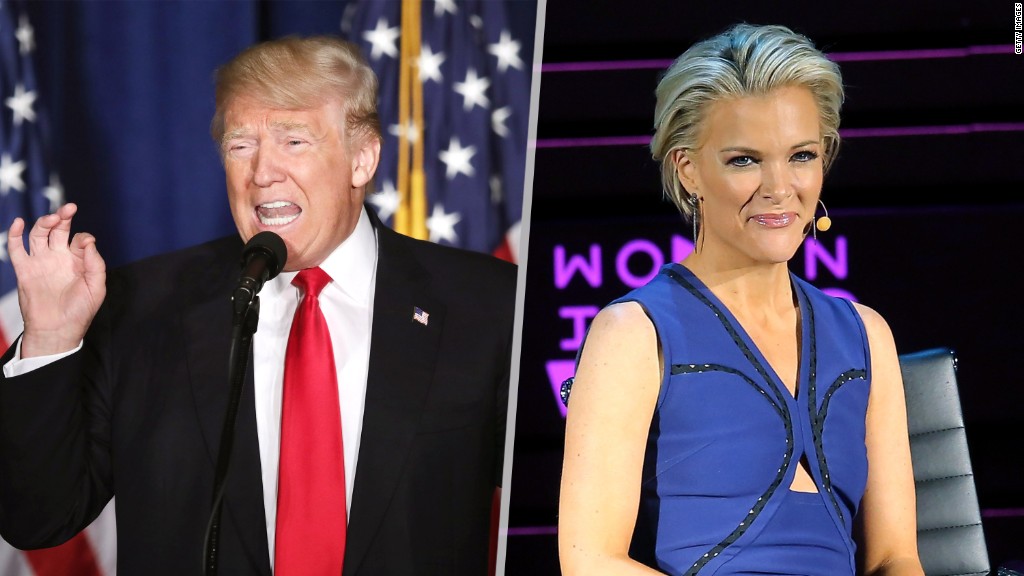 Megyn Kelly alleges that President-elect Donald Trump called her up "screaming" just days before the presidential debate she moderated in August 2015.
Kelly, the host of Fox News' "The Kelly File," told Dr. Phil that this was the "first time" she had ever told this story.
The Fox News host claimed that Trump was upset that she had interviewed Harry Hunt, the author of "Lost Tycoon: The Many Lives of Donald J. Trump." Hunt discussed claims that Trump's first wife, Ivana Trump, had accused Donald of raping her. The accusation was in a sworn deposition during their divorce in the early 1990s, but she later said the allegation wasn't true and said her ex-husband would make an "incredible" president.
"Trump was not happy with that interview," Kelly said. "He wasn't happy that I put the reporter on the show and four days before the presidential debate..."
"He called me up and threatened me and made very clear to me that he was extremely displeased. I told him flat-out 'Mr Trump, I'm sorry that you are unhappy, but you don't control the editorial on the Kelly File.' And that was it: He started screaming at me; he hung-up the phone... and the next time we met was that Thursday night."
Kelly did not say how Trump threatened her, but one of the first questions during the debate came from Kelly and was directed at Trump when she asked about his reputation for calling women names like "dog" and "pig."
Related Link: Donald Trump's 'blood' comment about Megyn Kelly draws outrage
That question triggered a months-long Twitter campaign by Trump against Kelly, and during an interview with CNN's Don Lemon the day after the debate Trump said of Kelly, "You could see there was blood coming out of her eyes. Blood coming out of her wherever."
Kelly's interview will air Tuesday on "Dr. Phil."