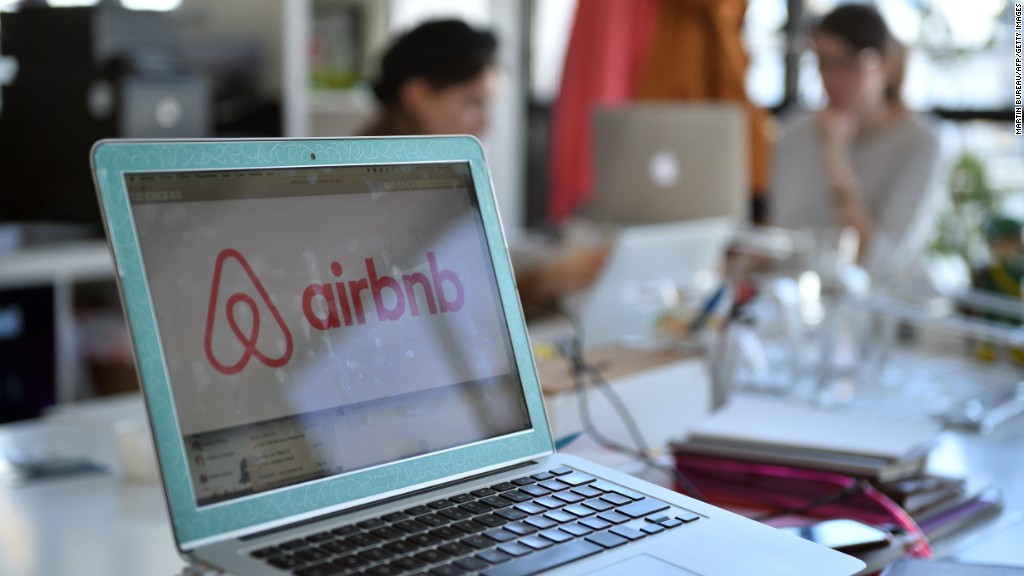 Airbnb is offering new solutions for San Francisco hosts to help it better track who's renting out homes and for how long.
Airbnb proposed a new mandatory system on Monday to register all hosts and track their rentals. The company would then share that information with the city.
The rules, however, note it would have "the appropriate safeguards for the privacy and safety of our hosts and guests."
In a San Francisco Chronicle op-ed that outlined the new system, Airbnb's global policy head Chris Lehane said it wants to do more to protect affordable housing.
But Airbnb's critics say the company and people who use it are a threat to keeping housing costs down. According to a June study from affordable housing advocacy groups, short-term rental companies caused available housing stock to fall 10% in New York City.
Related: New York cracks down on Airbnb
Meanwhile, tenants evicted from their homes in California have found them listed for rent on Airbnb. The company's proposed registration system could prevent this from happening in the future.
The move for Airbnb to police hosts in San Francisco comes on the heels of a proposed amendment that limits rentals to just 60 days each year. Under current regulations, people can rent out entire homes for 90 days in one year, and there is no limit on renting rooms while the host is present.
Airbnb is currently suing the city over a law that forces home rental companies to remove listings that aren't registered with the city. It also subjects them to fines if the businesses don't comply.
This is a common occurrence. In fact, about 82% of hosts don't register with the city, according to data compiled by NBC Bay Area.
Airbnb is expected to lose its lawsuit. A federal judge rejected its arguments last week.