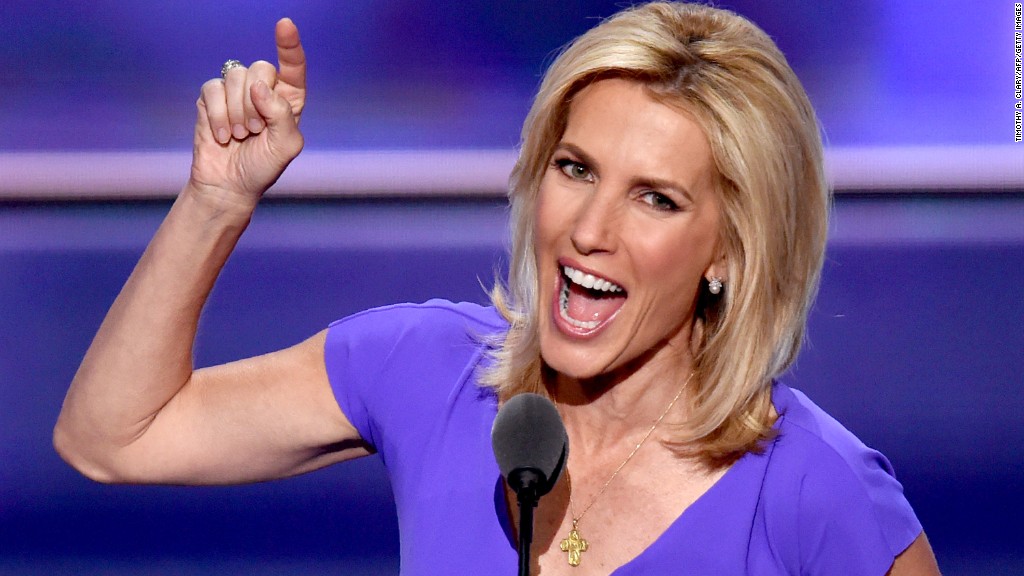 Donald Trump's march to the White House created a wide schism within conservative media, but there was never any doubting Laura Ingraham's allegiance.
She ripped the Republican establishment for conspiring to thwart Trump's path to the party nomination, and warned those same elites that they would be blamed in the event of a Hillary Clinton triumph on Election Day.
On her radio show in January, Ingraham needled conservative pundit Bill Kristol, a vocal Trump adversary on the right, for shunning a "guy who captured the imagination of the people."
That loyalty may soon be rewarded, with Ingraham in contention to be Trump's White House press secretary.
Ingraham, 53, shares Trump's antagonistic posture toward the mainstream media, often attacking the journalists with whom she could spar as press secretary.
In a speech at the Republican National Convention in July, Ingraham offered a preview of what her press briefings could sound like, telling reporters that Trump's win was a response to the "phonies, the frauds and the corruption that has gone unexposed and uncovered for too long."
"Do your job," Ingraham told the press. "Doing your job is a novel concept."
Related: Ingraham considered for White House press secretary post
Ingraham would enter the job with a background as a syndicated radio host. She has been a Fox News contributor since 2007, and has served as a frequent substitute host on the channel's top-rated program, "The O'Reilly Factor." She is also a contributor to ABC News, which she joined in 2014.
Ingraham's no-nonsense, plain-talking style has made her a marquee player in the world of conservative talk radio.
Her syndicated radio program, "The Laura Ingraham Show," is "heard coast-to-coast in 225 markets," according to her official website. In a field largely dominated by men, Ingraham bills herself as "the most-listened-to woman in America on political talk radio."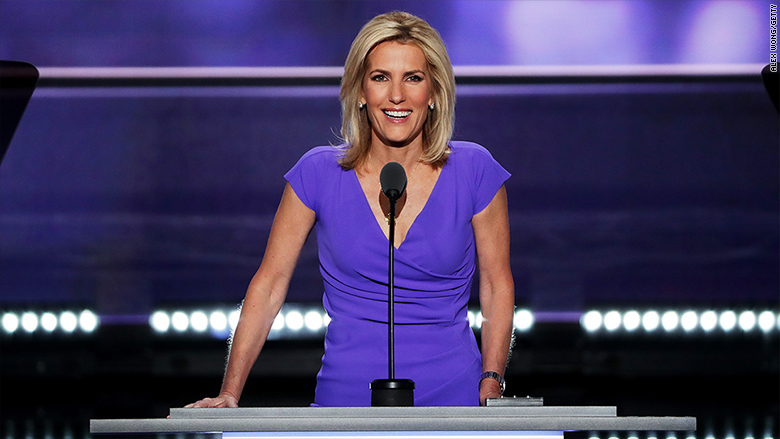 Ingraham has used that platform to channel the rage of the conservative grassroots, galvanizing her listeners to take on the establishment forces in media and politics.
A values conservative who has bemoaned the depravity of American culture, Ingraham has also been a staunch critic of the Obama presidency.
Her 2010 book, "The Obama Diaries," provided a fictitious first-person account from the first family. In one "diary" entry, Michelle Obama describes eating baby-back ribs for every meal.
Ingraham has been a rare critic of the first lady. Last month, following Michelle Obama's scathing condemnation of Trump, Ingraham oddly tried to shift the focus to the 2013 memorial service for Nelson Mandela, where President Obama was seen chumming it up with other world leaders.
Related: Surprise Trump winner: The WWE
"Was it appropriate for your husband at Nelson Mandela's memorial service to do selfies with the hottest chick in the aisle?" Ingraham said on her radio show.
Ingraham has also directed her ire at Republicans. She was credited in 2014 for contributing to the primary upset of then-House Majority Leader Eric Cantor. In endorsing Cantor's challenger, David Brat, Ingraham excoriated the incumbent's record on immigration. Speaking at a rally for Brat days before the primary, Ingraham joked about the prisoner exchange that secured the release of Army Sgt. Bowe Bergdahl, America's longest-held prisoner of war since Vietnam.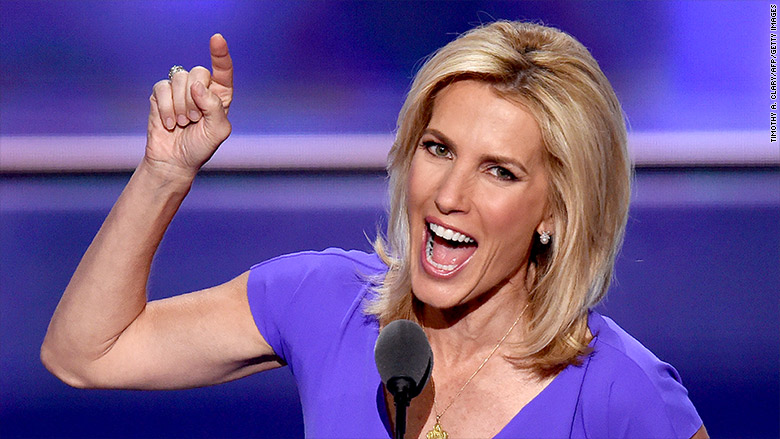 "I kind of wish that President Obama would have thought this through a little bit more," Ingraham said. "Instead of sending five Taliban MVPs over there, he could have just traded on Eric Cantor."
In Trump, Ingraham found a candidate who echoed her hardline views on immigration and border security. She has said previously that she favors mass deportations "by the thousands" for undocumented workers currently living in the United States.
"That means entire families, not just the father or mother, but we keep families unified by deporting all people who are here illegally," Ingraham said in 2014.
Related: NAFTA: What it is, and why Trump hates it
A month before Election Day, when a Trump defeat seemed all but inevitable, Ingraham warned the GOP elites who she said had committed a "betrayal" to the party's nominee.
"When this election is over, the vast majority of Republicans are going to remember that their supposed leaders -- the same officeholders, millionaires, and pundits who told them that they had to 'come together' and support John McCain and Mitt Romney -- refused to do the same for Donald Trump," Ingraham wrote.
Last week, emboldened by Trump's win, Ingraham had a different message for the GOP.
"This is Trump's party now," Ingraham said.