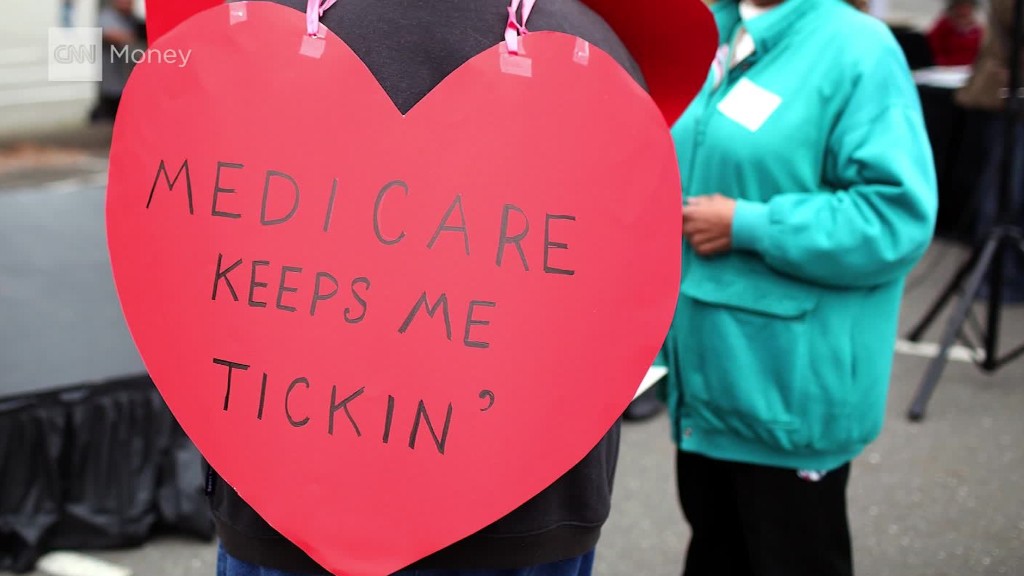 Donald Trump won the election, but he's about to lose the Trump name that adorns three glitzy New York high rises.
Three Trump Place rental apartment buildings along the Hudson River will be renamed with just their street addresses -- 140, 160 and 180 Riverside Blvd. -- sometime this week. The move comes after a group of residents started a petition before the election to take the name down.
The petition was started by Linda Gottlieb, along with her husband and a neighbor. "It's a small victory but it feels good," she said. "But how can anything take the sting out of the horror we're in?" She added that "it doesn't get bluer than the Upper West Side of Manhattan."
Related: Donald Trump's brand is 'plummeting,' biographer says
The three buildings have about 1,300 apartments between them, and rents range from about $2,600 a month for a studio to $12,500 a month for a penthouse, according to the New York real estate site StreetEasy.com.
"We are assuming a more neutral building identity that will appeal to all current and future residents," said Marty McKenna, spokesman for Equity Residential (EQR), the company that has owned and managed the buildings since the fall of 2005.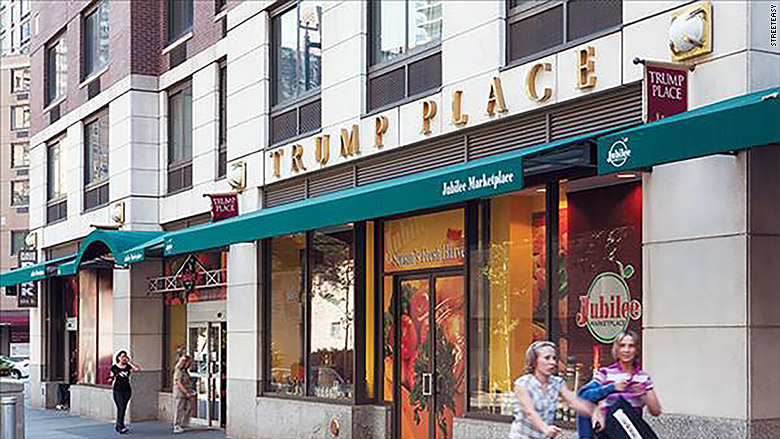 Three other buildings in the complex which are condominiums rather than rental apartments will keep the Trump Place name. They are still managed by the Trump Organization.
Related: Trump hotel not worth the trouble for wedding planners, travel agents
The apartment buildings were built by Trump starting in the 1990s in former railroad yards along the Hudson River. They have a view of both the river and Riverside Park. Gottlieb said she never thought much about the name when she moved in four years ago, but became more upset as the campaign wore on. She said the building owners were very responsive when she came to them last month with the proposal to change the name.
Related: What Donald Trump's campaign controversies mean for Ivanka
"They're in business, and I can't imagine the name was a positive for them in business terms," she said. She said she had the impression from her conversations with Equity Residential executives that a contract between their firm and the Trump Organization to keep the Trump name on the building had expired.
Marty McKenna declined to comment, as did the Trump campaign and Trump Organization.