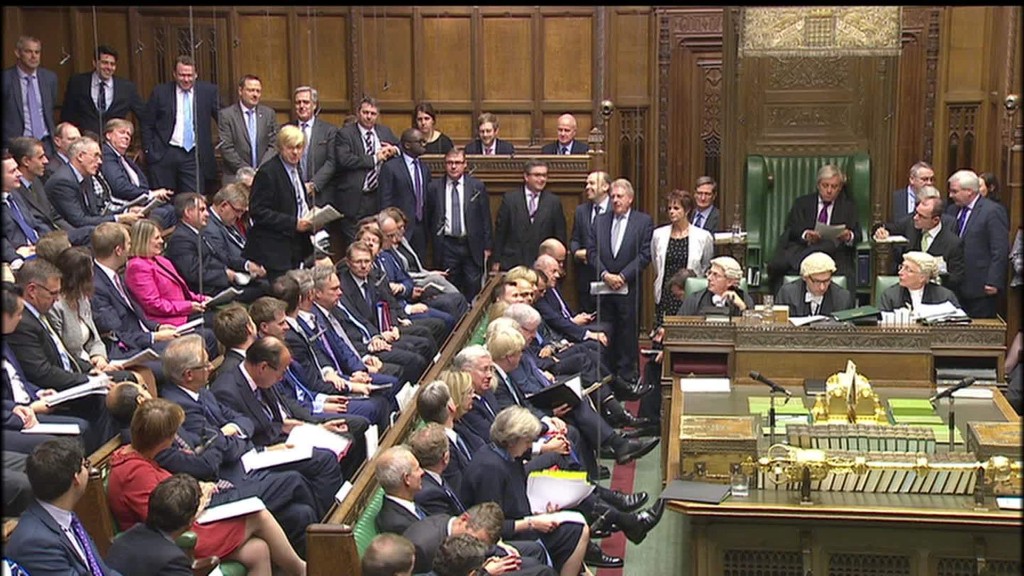 The U.K. government is struggling to formulate a plan for Brexit.
That's according to a memo published by The Times newspaper. The leaked memo, written by an external consultant, claims it could take another six months for the government to settle on a strategy for EU exit talks.
It also claims that the government is working on 500 Brexit projects that could require it to hire 30,000 officials.
The office of Prime Minister Theresa May dismissed the report, saying it was not prepared by the government.
"It was produced by an individual from an external accountancy firm," a government spokesman said. "It has no authority and we don't recognize any of the claims it makes. We are getting on with the job of delivering Brexit and making a success of it."
The accountancy firm, Deloitte, said the note was intended "primarily for internal audiences" and was compiled without input from the prime minister's office or any other government department.
That account was disputed by Times journalist Deborah Haynes, who tweeted that senior officials had worked with Deloitte on the memo.
Related: Falling pound is crushing retirement dreams of expat Brits
Billed as a "Brexit update," and dated Nov. 7, the memo says that divisions within May's cabinet have slowed the decision making process, and political priorities have trumped economic concerns.
It also criticizes May's leadership style.
"The prime minister is rapidly acquiring the reputation of drawing in decisions and details to settle matters herself -- which is unlikely to be sustainable," the memo says.
Related: Brexit is becoming a big fat mess
British officials have continued to dodge public questions about the kind of trading relationship they want with the EU after Brexit. They say they don't want to reveal their hand before two years of hard bargaining get underway, probably early next year.
There are major unanswered questions related to immigration. The government is also facing an onslaught of legal challenges to Brexit and the possibility of another referendum on Scottish independence from the U.K.
Related: Brexit cost: $82 billion in lost investment
The memo suggests that businesses, which are hungry for details, should not expect easy answers.
"There will be no clear economic-Brexit strategy any time soon because it is being developed on a case-by-case basis as specific decisions are forced on government," the memo says.