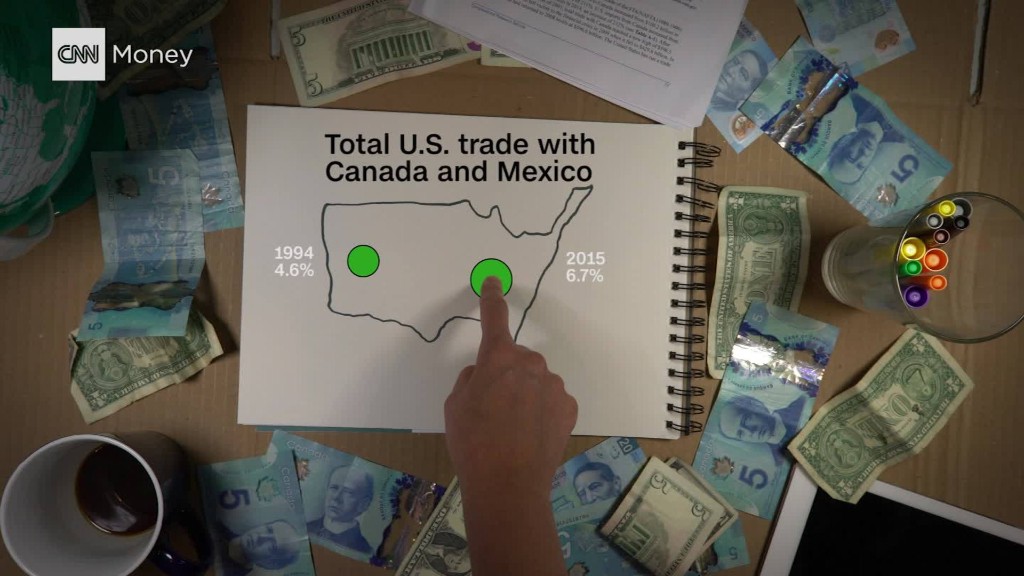 IBM CEO Ginni Rometty wants to help President-elect Donald Trump create new jobs in America.
But she's not suggesting getting tough on Mexico and China or ending trade deals as Trump has threatened as a way to bring back jobs from foreign shores.
Instead, Rometty urged Trump in a letter to focus his job-creation efforts on vocational training for young workers.
"Let's work together to scale up this approach of vocational training, creating a national corps of skilled workers trained to take the 'new collar' IT jobs that are in demand here in America," Rometty wrote in the letter that was first reported by CNBC.
Trump too has advocated for more job training, something he and President Obama seem to agree on.
Obama has spent a record $265 million on apprenticeship programs in the last two fiscal years, according to the Commerce Department.
Related: The men America left behind
Rometty hopes to focus specifically on training high school students for tech job training to allow young workers to go into advanced fields such as cybersecurity, artificial intelligence and data science. IBM (IBM) has partnered with New York City to open a high school five years ago with a six-year curriculum that has traditional high school education with vocational experience. These translate into paid internships at IBM and other tech companies.
More broadly, Rometty's letter hits at a weakness in the U.S. economy: employers can't find the skilled workers they need even though job openings are at near record highs.
It's called the job skills gap -- the difference between the skills workers have and the skills employers want. That divide is a major reason why some U.S. workers have felt left behind during America's recovery from the Great Recession.
Vocational training and apprenticeships are among the most popular ideas at addressing the job skills gap.