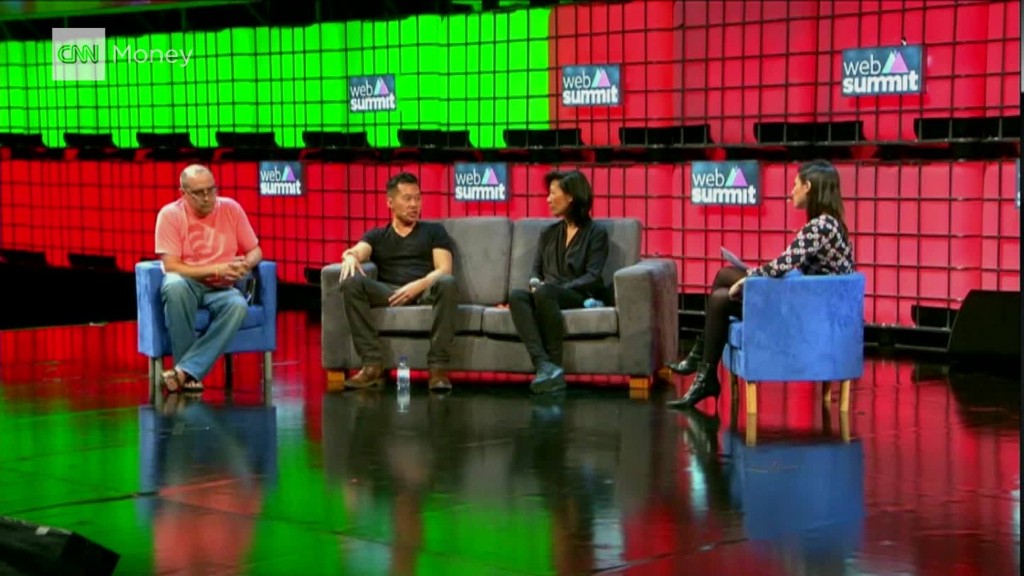 On the eve of the election, Dex Torricke-Barton wrote an impassioned blog post urging readers to choose "diversity and openness" and vote for Hillary Clinton.
For Torricke-Barton, head of communications at SpaceX, it was personal. He is the son of a refugee from Burma and emigrated to the U.S. from the U.K. He also spent much of his career pushing for a more connected world with roles at Facebook (FB) and Google (GOOGL).
Like much of Silicon Valley, Torricke-Barton was surprised and saddened to see Donald Trump win. Unlike some in the industry, however, he is now looking to do something about it.
Torricke-Barton announced Tuesday that he was quitting his job at SpaceX after just six months in order to do grassroots work to combat the rise of Trump and bridge the "growing gulf... between coastal elites and communities left behind by globalization."
Related: What Trump's presidency means for Silicon Valley
His project, called Onwards, will initially take the form of a "listening tour" to better understand why communities across America voted for Trump, how new technologies are impacting them and what they think needs to be changed.
He then hopes to pull together those findings in concrete reports with recommendations "that can be fed into the social movement" that opposes Trump, Torricke-Barton told CNNMoney.
"The only reason to leave my dream job was to go and fight a nightmare -- a future where the world is less open, less compassionate, more closed," he said in an interview. "Going to focus on grassroots change is how I feel I can make the biggest difference right now."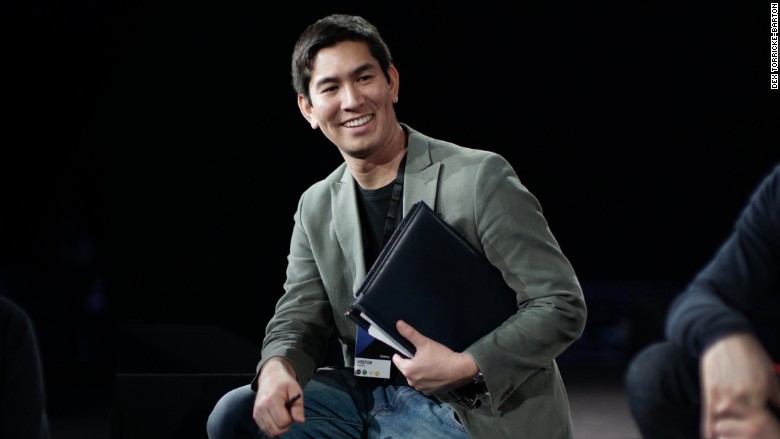 The tech industry criticized Trump loudly and often during the campaign for his policies and controversial rhetoric. When Trump won, some tech founders quickly reacted with plans to get California to secede from the rest of the country.
Torricke-Barton fundamentally disagrees with this approach.
"We don't solve our problems by running away from them," he told CNNMoney. This election was a wake-up call for Silicon Valley to better understand and connect with the rest of America, not put its head in the sand."
And he fully expects others will follow in his footsteps.
"I would be surprised if we didn't see that," he said. In his announcement post, Torricke-Barton said he will be working with "a group of innovators from across Silicon Valley," but declined to name any for now.
Before joining Elon Musk's SpaceX, Torricke-Barton worked as speechwriter for Facebook (FB) CEO Mark Zuckerberg and Google (GOOGL) executive chairman Eric Schmidt.
When asked what these and other prominent tech executives should do now, at a time when many minorities, immigrants and women feel less secure, his answer was simple: speak up.
"There is a need for all leaders across the industry to be more engaged with issues of social concern," he said. "Staying silent or on the sidelines ... is not responsible."