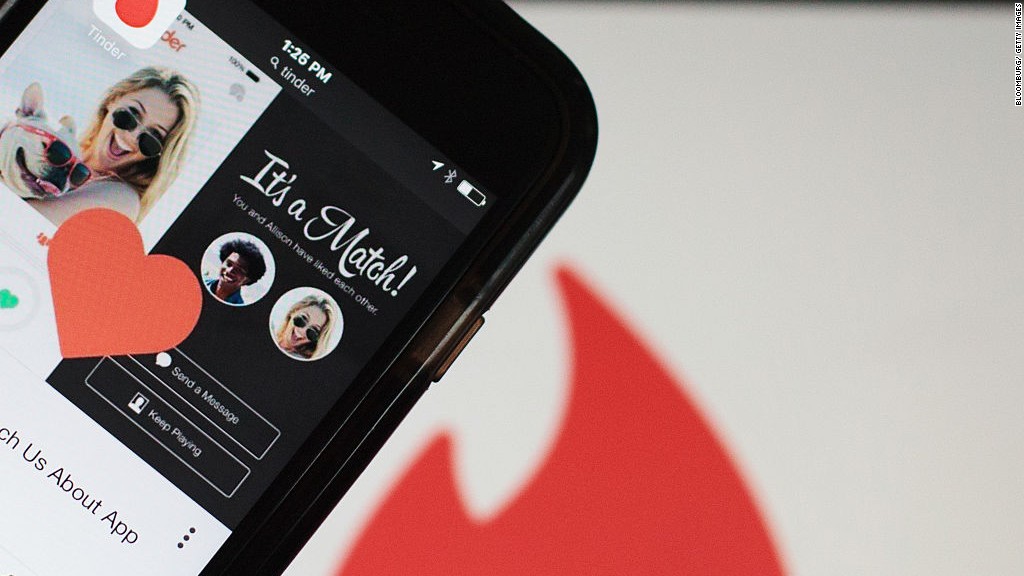 Tinder has been criticized for not accepting trans people on the dating app, but now it's making a big change.
Tinder previously offered two options when selecting gender -- man or woman -- but now users can fill in any term to describe their identity.
"The tone of the elections forced us to look at what we are doing to help define what is acceptable for our community," cofounder and CEO Sean Rad told CNNMoney.
The company worked with LGBT advocacy organization GLAAD to reassess its policies. The group helped Tinder reach nearly 40 auto-fill gender options for the app, such as "trans man," "trans woman" or "transgender." If none of those labels fit, a user can type in a customized label to display on their profile.
More gender options will roll out to app users in the U.S., U.K. and Canada, starting on Tuesday.
Related: No more swiping: Hinge dumps feature popularized by Tinder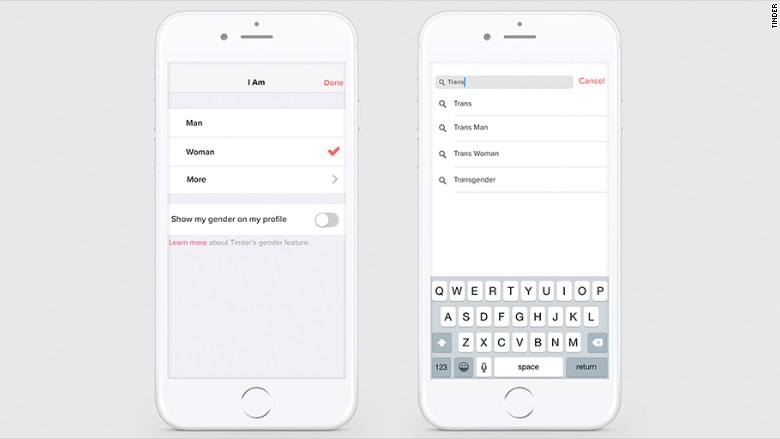 Nick Adams, GLAAD's transgender media program director who worked closely with Tinder on the changes, emphasized that listing gender is only an option -- not a requirement.
"Some trans people will only want to go on a date with someone who knows they are trans," Adams said. "But trans people have different strategies for dating and some would prefer to go on a date first and then disclose."
In addition, users can now select who can search for them. For example, a transgender male can choose to show up in Tinder's network to male users or female users, depending on their sexuality.
Tinder said it was aware transgender individuals were harassed on the app or often "reported" for being trans. As a result, the company adjusted its algorithm to ensure it bans users only for their actions, not their gender identity.
Related: What dating app is right for you?
While Tinder could potentially lose users who might be uncomfortable with transgender people on the platform, Rad said he's not concerned.
"We are a business, but we are in the business of making sure everyone can meet someone special," Rad said. "Letting our users be who they are is the right thing. If anyone has a problem with that, then they are welcome to not use Tinder."