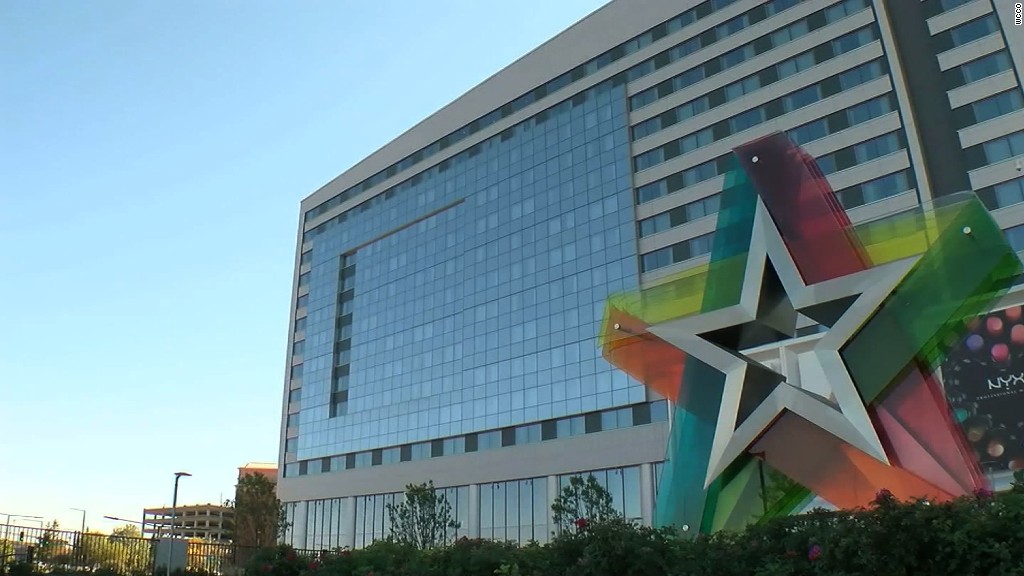 Black Friday is still more than a week away. But it looks like consumers are already in a festive shopping mood. And that's great news for Target.
Target (TGT) stock surged nearly 10% Wednesday after the retailer reported earnings and sales for the third quarter that topped forecasts thanks to stronger results during the back to school shopping period in the summer.
And Target said that earnings for the fourth quarter -- the key holiday shopping season -- would be better than expected as well.
Target is still struggling a bit though. Overall sales fell nearly 7% from a year ago and same-store sales -- which measure how well stores open at least a year are doing -- fell a bit too.
But this weakness was largely due to the fact that Target recently sold its in-store pharmacies to drug store chain CVS (CVS).
Investors looked past the third quarter sales drop and were clearly excited by the fact that Target was lifting its sales and earnings forecast for the holidays.
Related: Macy's is opening even earlier on Thanksgiving
Target chairman and CEO Brian Cornell said in a press release that the company was pleased with its performance and that it was confident it had the right inventory and marketing plans in place to do well during the holidays.
Despite jitters in the global economy -- and a sense that many American consumers were nervously awaiting the outcome of the U.S. presidential election -- Target is just the latest big U.S. retailer to report impressive results for the last three months.
Last week, Macy' (M)s, Kohl's (KSS) and Nordstrom (JWN) all issued upbeat outlooks for the holidays. And shares of JCPenney (JCP) even rallied despite weak results -- a potential sign investors think most retailers will post improving sales over the next few months.
It's a great turnaround for the sector, which struggled earlier this year due to concerns that the economy was losing steam and that consumers were increasingly shunning big retailers in favor of online retailers like Amazon (AMZN).
But Target and other retailers have invested heavily in their own e-commerce offerings to compete more effectively with Amazon. Target said that its same-store digital sales rose 26% in the third quarter, for example.
Related: Walmart, Target and Best Buy roll out Black Friday deals
Shares of many retailers have rallied sharply in the past week with the broader market. A lot of that has to do with their latest results, but consumer stocks have also jumped due to hopes that the election of Donald Trump will lead to a stronger economy.
Walmart (WMT) will be the next big retailer to report its latest earnings and give guidance about the holidays. It will report results for the third quarter on Thursday morning.
And like Target, it is betting big on e-commerce. Walmart recently bought online shopping unicorn Jet.