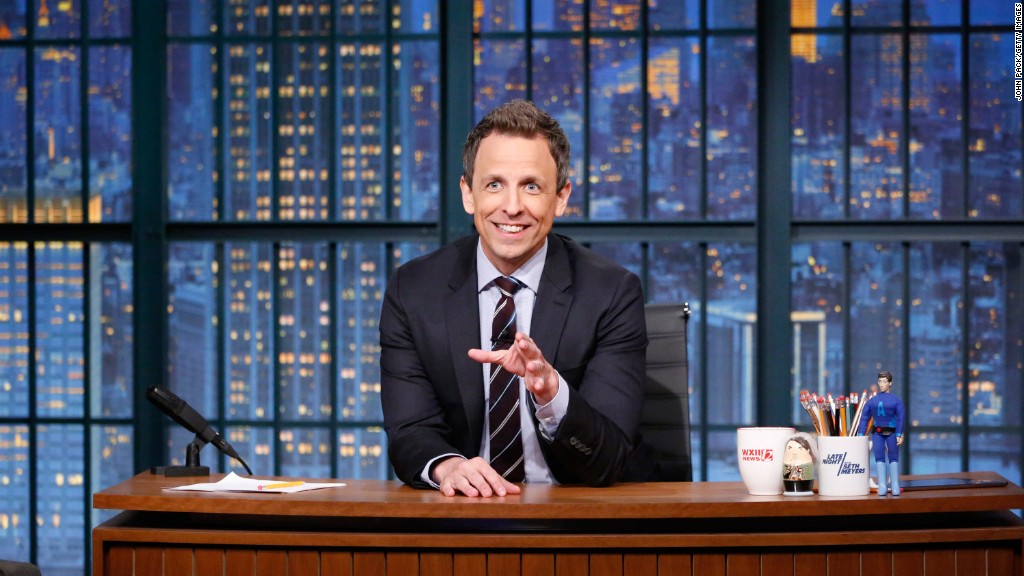 Samantha Bee, one of President-elect Donald Trump's most outspoken critics, will be there for his first year in office.
TBS' "Full Frontal with Samantha Bee" has been renewed for a second season that will start next year, the network announced on Wednesday.
TBS, which like CNN is owned by Time Warner (TWX), did not say how many episodes the series would run in its second season, but that the renewal would take the host through the entirety of 2017.
"Full Frontal" will also be changing its time slot in its second season moving from Monday at 10:30 p.m. ET to Wednesday at 10:30 p.m. ET starting on January 11.
"I am only sorry that this renewal leaves me unavailable for a cabinet position in the new administration," Bee said in a statement. "I will, however, be available to host the White House Correspondents Dinner, seeing as I already bought the dress."
The series, which premiered in February, has caught on with audiences and critics who praised Bee for her take no prisoners approach to the 2016 election, especially concerning Trump.
Bee, who was a correspondent for "The Daily Show with Jon Stewart," had many highlights throughout her first season including a sit down interview with President Obama last month.
The show averages 3.3 million viewers across various platforms, according to TBS.