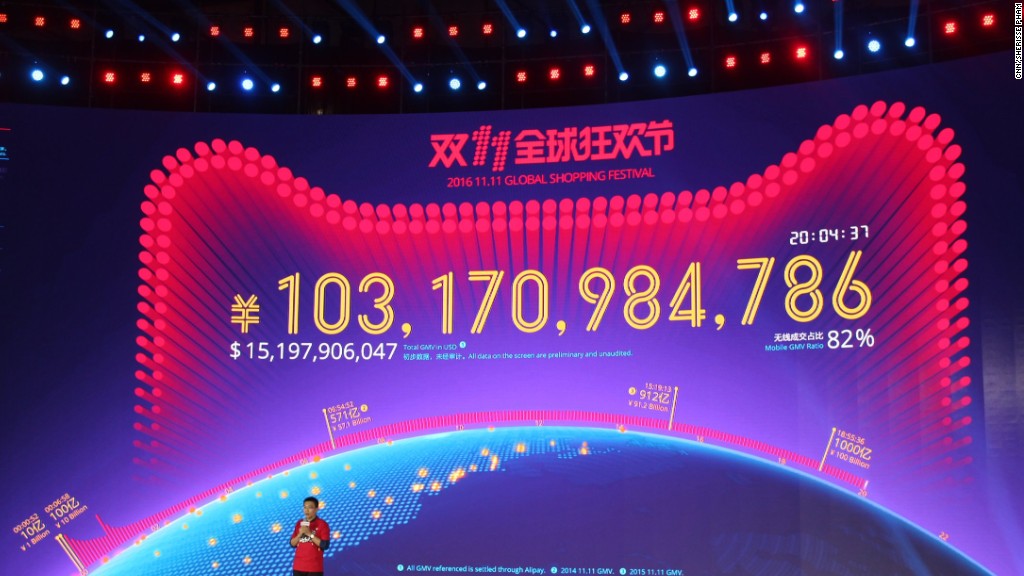 Tech giant Alibaba has denied reports that founder Jack Ma offered to pay for the education of eight-year-old "mini Ma," a young boy from Jiangxi province who bears a striking resemblance to the Chinese billionaire.
"That news is completely false," an Alibaba spokesperson told CNNMoney.
"Mini Ma," whose real name is Fan Xiaoqin, first rocketed to internet fame in 2014 when his photo was posted online by a villager in his native Yongfeng County, according to China state news agency Xinhua.
The images quickly went viral because of the youngster's Ma-like facial features.
"At first glance, I thought it was a photo of me when I was little. I thought I was looking into a mirror," Ma wrote last year on Chinese social media site Weibo.
Singles Day, an online shopping frenzy held on Nov. 11, revived buzz surrounding "mini Ma."
The flurry of attention renewed calls for Ma to give financial aid to the boy, sparking various inaccurate reports from Xinhua and other news outlets claiming that the tech billionaire intended to pay for the boy's schooling through university.
Fan has had a tough life. He and his older brother have never attended school, his mother has polio, and his father "lost a leg in an accident," according to Xinhua. His grandmother, 83, has been diagnosed with dementia.
Alibaba said Fan's situation highlights the widespread poverty and lack of education in rural parts of China.
"This shouldn't be a joke. What's behind 'Little Jack Ma' is a cruel reality: there are still so many people in our society that live in poverty, and so many children of migrant works left behind in villages that need education," Alibaba said in a statement.
"To fund one child's education is easy, but in order to help millions of poor children, more resources need to be used," Alibaba said.
Ma's foundation, established in 2014, donated nearly $1.6 million in grants to teachers in rural areas of China earlier this year.
-- Yazhou Sun contributed to this report.