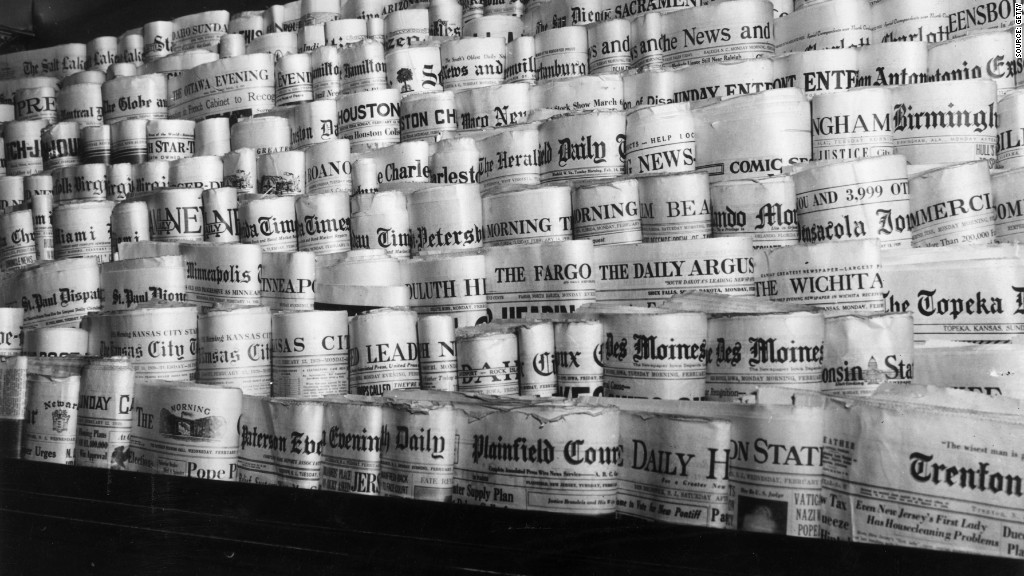 The New York Times has added 41,000 paid subscriptions across its print and digital platforms in the week since the presidential election, representing the largest subscription increase since it introduced its pay-wall in 2011.
The surge, undoubtedly influenced by Donald Trump's historic victory and the resulting anxieties of many Americans, is a boon to an organization that has been beset in recent years with declining advertising revenue and staff reductions.
The increase is also a rebuke to Trump, who frequently criticized the paper throughout the campaign and even after his election. In a recent series of tweets, Trump said the "fools" at the New York Times were "losing thousands of subscribers" because of its coverage.
Related: Donald Trump attacks 'fools' at The New York Times
Dean Baquet, the Times' executive editor, attributed the surge to the paper's "strong aggressive coverage and scoops."
"It pays to do real news at a time when there is so much fake news around," he told CNNMoney, referencing the surge in fake news sites that proliferated misinformation during the presidential campaign.
In the fall quarter alone, the Times has added over 100,000 net new digital subscriptions to date, and visits to the website set new traffic records on November 8, 9 and 10.
Still, increases in digital subscriptions, and digital ad revenue, have not been enough to offset declines in print advertising. Earlier this month, the Times reported a 19% decline in ad revenue, resulting in an 8% decline in total advertising.
Still, the surge in digital subscriptions is a sign of hope.
"We're delighted to see this unprecedented acceleration in the growth of subscriptions to The New York Times," Mark Thompson, the Times CEO said in a statement. "We see this surge as further evidence of our ability to attract large numbers of new paying customers and build a subscription business of great scale."