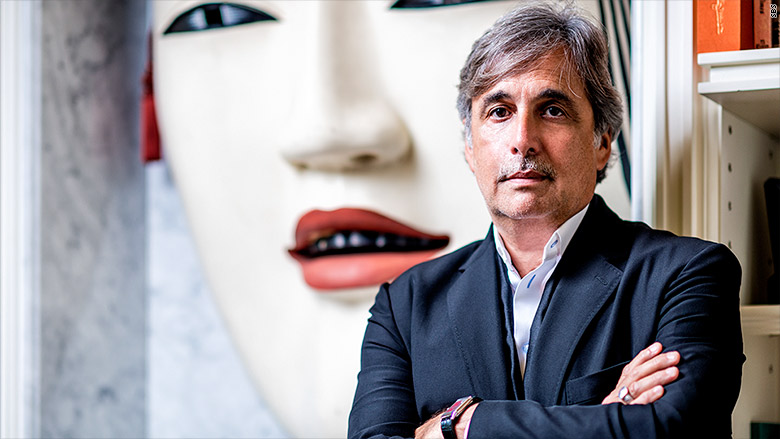 Once a child refugee of the Cuban Revolution, Raul Alarcón, Jr. had big dreams growing up. He wanted to become a doctor. He studied pre-med at Fordham University. But medical school -- and a career in the medical profession -- weren't in the cards.
Instead, Alarcón took a much different turn. He helped his father build America's largest Spanish language radio empire.
Now CEO of SBS Broadcasting, Alarcón oversees 13 Spanish language radio stations across the U.S. The company also owns the Mega television network, a digital radio and video streaming service called La Música and a concert production company.
Alarcón and his parents arrived in New York from Cuba when he was four years old in 1960. They set down roots in Flushing, Queens.
Related: Latina media exec's secret to success: 'Don't be a wimp'
"When my parents got here, they thought they'd be here maybe a year or two and then go back home. Of course, that turned out not to be the case," Alarcón said.
Cubans fleeing the Communist revolution in Cuba often went to Miami, Venezuela or Spain, but Alarcón's father came to New York. He yearned to restart the burgeoning radio business he'd been forced to abandon in Cuba.
It took more than 20 years for Alarcón's father to make that dream a reality. In 1983, he bought a small AM radio station in New York for $3.3 million.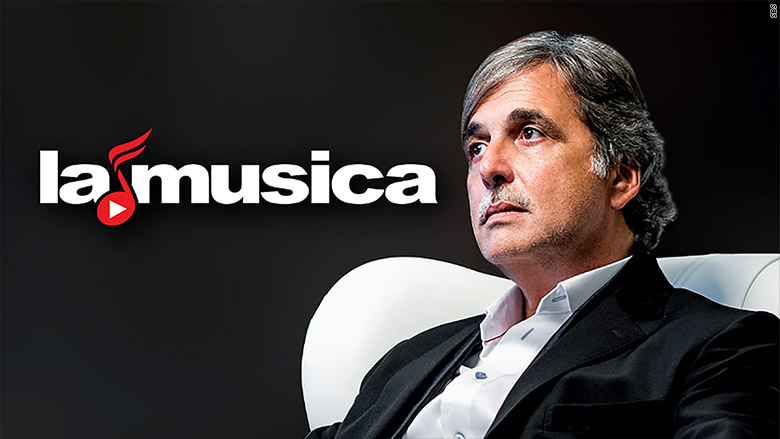 Eventually, the father-son team would buy even more stations, creating an empire that spanned the U.S.
In 1994, Alarcón took the reins as CEO, and his father became Chairman Emeritus. He passed away in 2008.
This is Alarcon's American Success Story.
What was life like in Cuba before your family left the country?
My father was a teacher, but he got his on-air license in 1948. At first, it was really just a hobby.
Then around 1950, he created a mini network in Camaguey and Oriente provinces on the western end of the island. The network grew, then in 1959, Cuba experienced the shock of the Revolution.
Related: This former FBI spy hunter fled Cuba at age 9
My father was subjected to the new government's editorializing and he wasn't allowed to express his own views. This was a terrible turn of events and he decided to leave.
My dad arrived in New York a couple of months before my mom and I.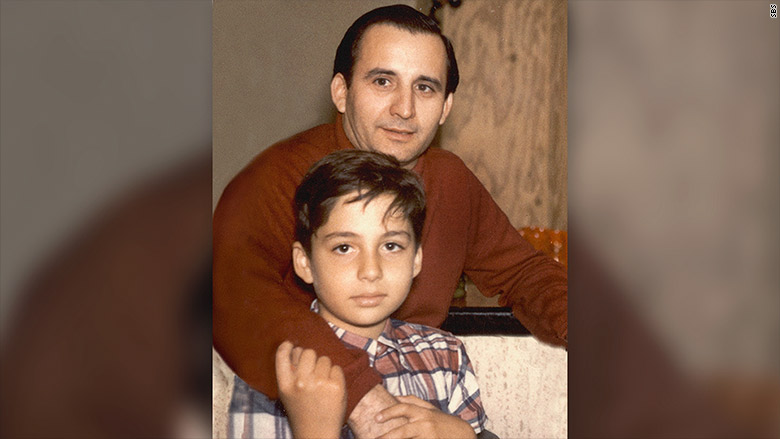 I was four years old when I arrived. I have a vivid memory of that day, it was Christmas Day and there had just been a huge snowstorm. I'd never seen snow and neither had my mother.
It took my father a while to get a steady job.
He eventually got hired in 1961 at an AM station in New York that broadcast part time in Spanish. He started at the bottom, but quickly he applied to be a DJ and got the job. He was very good. My father loved music. He would come home with all these new records. That was my childhood.
How did you get into the radio business?
My father desperately wanted to own a radio station.
The closest he got at the time was in 1970 when he convinced a group of Yiddish businessmen to allow him to program their station in Spanish. But a year later they took it back.
Related: How this Vietnamese refugee became Uber's CTO
So in 1972 he opened a small radio advertising agency. Eventually, he got into the music recording business, too. This was the golden era of Salsa.
When I was around 18 years old, I was studying during the day and at night I was in the world of music and entertainment. I aspired to be a doctor. I majored in biology and graduated with a [Bachelor of Science] from Fordham University.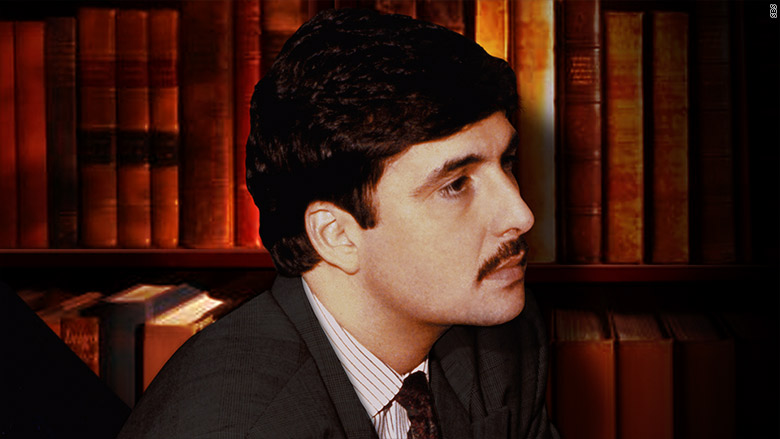 But as the recording studio business grew, my father asked me to help. He still had the radio bug and I caught it, too!
We chased after radio stations for years, but New York was about the toughest place to start one.
Finally in 1983, there was an FM station for sale. I approached the owner, but he'd already sold it. However, he had an AM station available for $3.3 million.
I'd never seen a million dollars in my entire life. We put everything on the line to get a loan, including all our cash. We got a loan from Chemical Bank and we bought the station.
Related: Former high school rebel, now head of U.S. education system
We started broadcasting Spanish music and content in October of 1983 on WVNJ 620 AM and it was a tremendous success.
How did you grow that into a national network of stations?
Sometimes opportunities come and you have to pounce on them.
A few months after launching in New York, I went to the National Association of Broadcasters convention in Las Vegas like a proud peacock. There, I met the president of Cap Cities Radio. He said, 'We need to sell our station in L.A. to somebody who's not going to do Country and Western with it.'
I said, "I'm your man." And he said, "Can you meet me in Los Angeles tomorrow?"
I'd never been to L.A., but I went the next day. At the station, he said, "Well, this is it. It's $5 million."
It was right on the heels of the New York deal.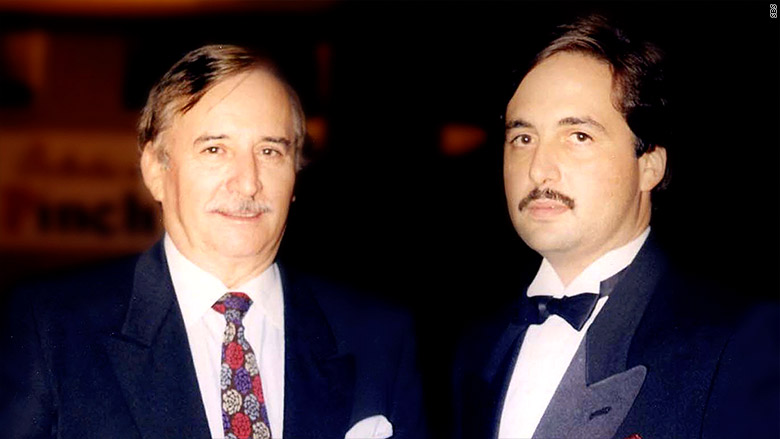 I started the L.A. station in December of 1984 and it was a great success, too. But it was also an AM station. Now we were operating on both coasts.
From 1986 to 1988 we expanded to FM in Miami and L.A. I was dying for an FM station in New York. There was still no FM service for Hispanics there -- this was 1989!
Then finally we had our chance, and oh my god did I sweat that deal out. That was a very complicated deal with the same Yiddish organization my father had worked with back in 1970.
I bought a powerful AM station and swapped it for the FM channel which gave me the sound quality I wanted. I consider it to be a crowning achievement in my career.
Today, WSKQ FM La Mega 97.9 is the most listened to Spanish station in the country.
Now that trade between the U.S. and Cuba has started to normalize, would you ever consider doing business there?
I would love to do that and do some of the things I'm doing here in business.
But when the same political system that caused all that pain and anguish is still there, I'd be a hypocrite to say, 'Well that was then and this is now'... I just can't do that.
What's the best lesson your father taught you?
He taught me the virtue of persistence. To never give up, never give in, never lay down. It's not how many times you fall down, it's how many times you get up.
What's your definition of success?
Success for me is very much tied to the word freedom. To do what you want. To be able to express yourself and start something from nothing and see it grow both on a personal and professional level.