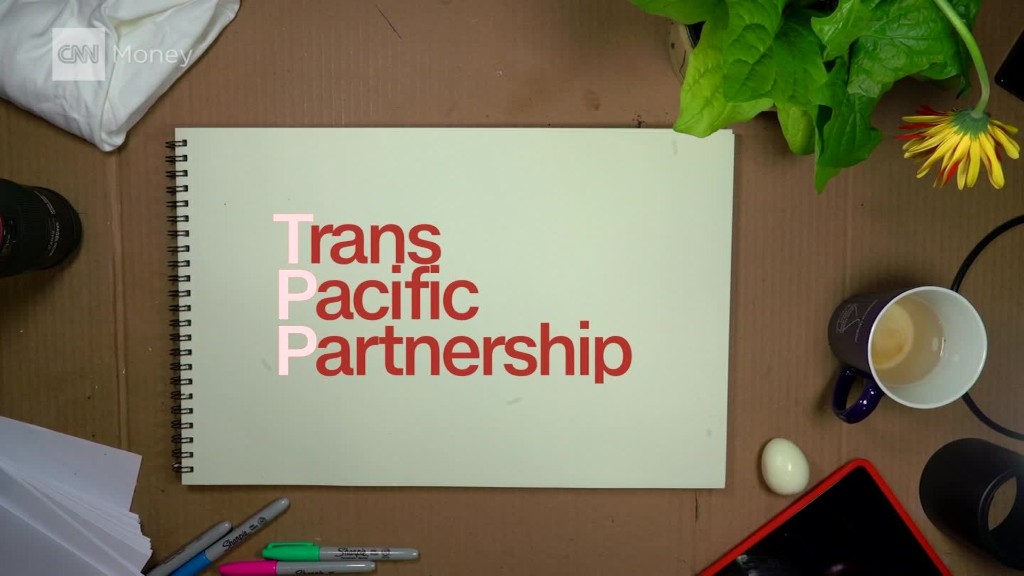 The sun is shining on Peru even as dark clouds gather over much of Latin America.
Peru kicks off a major conference in the capital city of Lima on Thursday. President Obama and President Xi Jinping of China, among many other world leaders, are attending the Asia Pacific Economic Cooperation summit. The event comes just a year after Lima hosted the IMF's annual meeting.
Peru is currently Latin America's fastest growing country.
"Peru's rise has been among the best kept secrets in Latin America," Eric Farnsworth, vice president at Council of the Americas, told CNNMoney in an interview en route to Lima.
The country's new president, Pedro Pablo Kuczynski, won a tight election in June but his approval rating is a comfortable 55%.
More good news has come thanks to President-elect Donald Trump. His proposal to spend big on America's roads and bridges has driven up the price of copper, Peru's top export. Since the beginning of November, copper prices are already up 14%, a huge increase.
Peru also ships out lots of gold and oil, both of which have rebounded this year after major declines last year.
Peru's fortunes stand in stark contrast to its neighbors in Latin America.
Related: Venezuela's economic crisis deepens
Venezuela continues to spiral into a severe, humanitarian crisis. Brazil is in the midst of its worst recession in decades. Mexico faces the threat of tariffs from President-elect Trump. Argentina is in recession, while Chile and Colombia struggle with low growth.
Peru isn't free of problems. It still has a higher poverty rate than some of those nations, even though it has cut that rate to 22% from about 50% a decade ago, according to the World Bank. A large, informal workforce and illegal mining remain major issues for Peru too.
Still, it's gaining spotlight on the global stage for good reasons. A boom in commodity prices catapulted Peru's economy, which has more than doubled in size since 2006. Experts credit Peru's government for saving up for the rainy day -- the commodity crash -- that came down much harder on many other Latin American nations like Brazil.
Peru also plays a pivotal role in a power struggle between China and the United States, which are vying for influence in Latin America.
Related: Mexico's peso gets crushed after U.S. election
China has swooped into the region in the past decade or so, investing huge sums in infrastructure and mining projects. Experts call it an attempt by China to take influence away from the U.S.
Despite some big setbacks, China isn't shying away from Peru. Its companies have poured $18 billion into Peru over the last decade, mostly into its lucrative mines. That's more cash than China has given to Colombia, Chile and Ecuador combined over the same period, according to American Enterprise Institute, which tracks Chinese finance.
The APEC conference in Peru, which starts Thursday, is just the the next sign of Peru's rising status on the global stage.
"Yes, without question, this seems to me like a big moment for Peru," says Rosario Santa Gadea, director of the Center for Peru-China studies at the University of the Pacific in Lima.