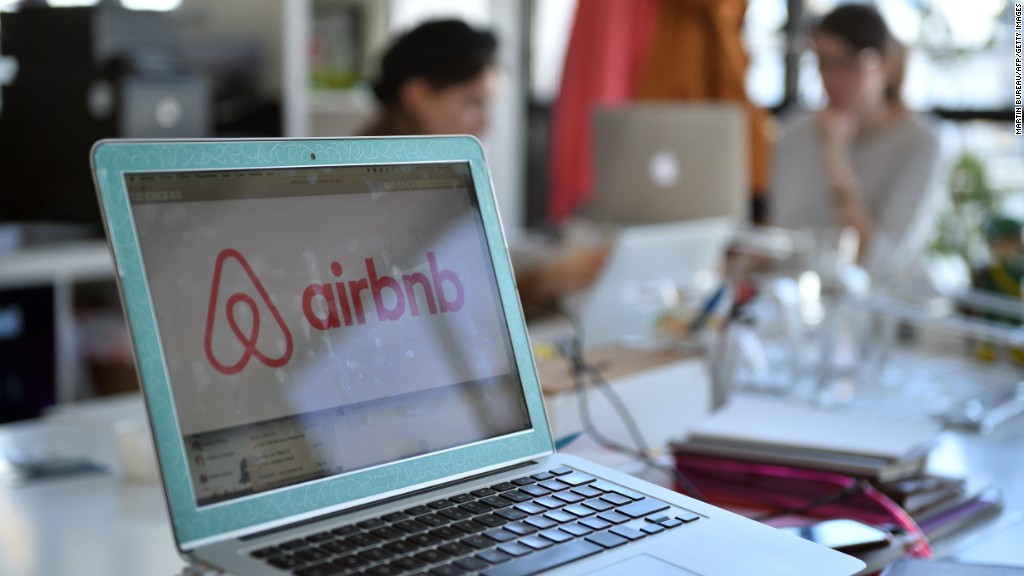 Two years ago, Airbnb cofounder and CEO Brian Chesky began working on a future that included more than homes.
On Thursday, we received a first look at what's in store: a new immersive bookings feature that gives people a taste of what it's like to live in a local community.
The feature, called Trips, allows travelers to book excursions with local residents within the Airbnb app. These excursions include anything from partaking in meals to participating in local activities, such as surfing, hiking, embroidery or concerts. Airbnb users pay locals to take part in their hobbies.
The company also now offers a concierge-like service to find events based on location and interest. Soon, you'll be able to make reservations at restaurants.
Under the Trips tab, you'll see a series of "experiences" listed, which includes trips that last a few hours and multi-day packages. For example, one experience includes spending three days with Nelson Mandela's former prison guard and cook, Jack Swart, in South Africa. That trip aims to show travelers what life was like inside the prison.
Each experience has a short video trailer and an in-depth itinerary.
Related: Facebook is well aware that it can influence elections
"Everything that we do and what we will do will be powered by people," Chesky said on stage at Airbnb's Open Conference in Los Angeles.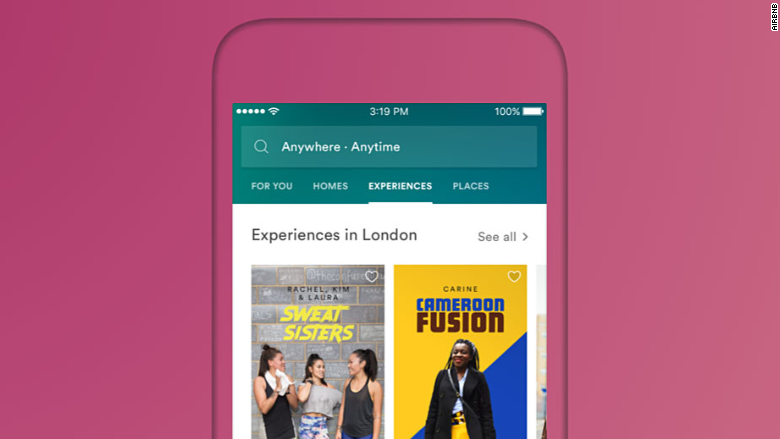 The new Trips feature also provides insider tips compiled by local residents. These online guidebooks share what locals do for fun, as opposed to traditional resources that feature popular landmarks and tourist attractions. They also highlight local meet ups, private shows and audio walks that guide you through destinations. Many of the options are hosted by nonprofits, with proceeds going to support local organizations.
Meanwhile, an itinerary feature in the app highlights the timeline of your travel. Over time, it will learn what you like and suggest things to do. There are even plans to add a flight booking tool directly within the app.
The new features are now available in 12 cities, including Detroit, London, Paris, Nairobi, Havana, San Francisco, Cape Town, Florence, Miami, Seoul, Tokyo and Los Angeles. It will roll out to 50 cities by next year and eventually everywhere Airbnb operates, Chesky said.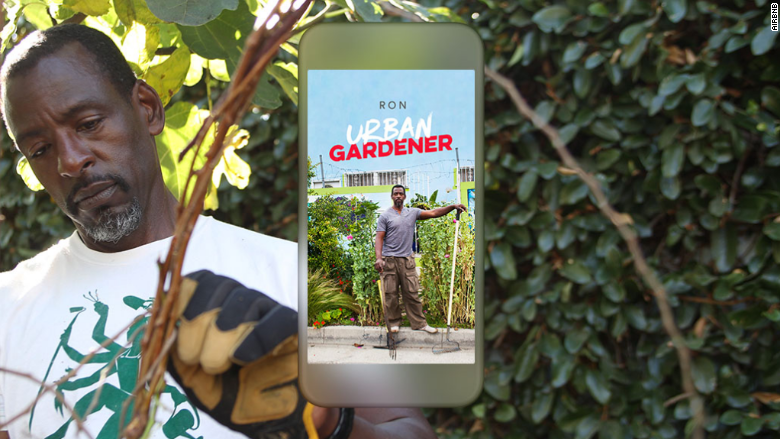 Related: Facebook ramps up its crisis response features
The latest move could be a blow to startups such as Detour, an audio tour guide app, and EatWith, which lets you book meals with locals in their homes.
Airbnb's update comes as it grapples with regulatory hurdles in cities like San Francisco, where the area is mulling a 60-day limit on short-term rentals. It recently announced a new way to track and register hosts in the city.
The company has sued San Francisco over the city's rules that hosts must register with the city or Airbnb will be get fined. A judge said on Thursday the two must work better to resolve the case.
Airbnb recently filed a similar lawsuit in New York. At the same time, a handful of European cities are considering steeper regulations on short-term housing. Berlin, for example, banned non-permitted short-term rentals earlier this year.
While Airbnb continues to fight its battles, it's clear the company is diversifying its options for travelers. It's not only in the home business anymore; it's working much more directly with people.