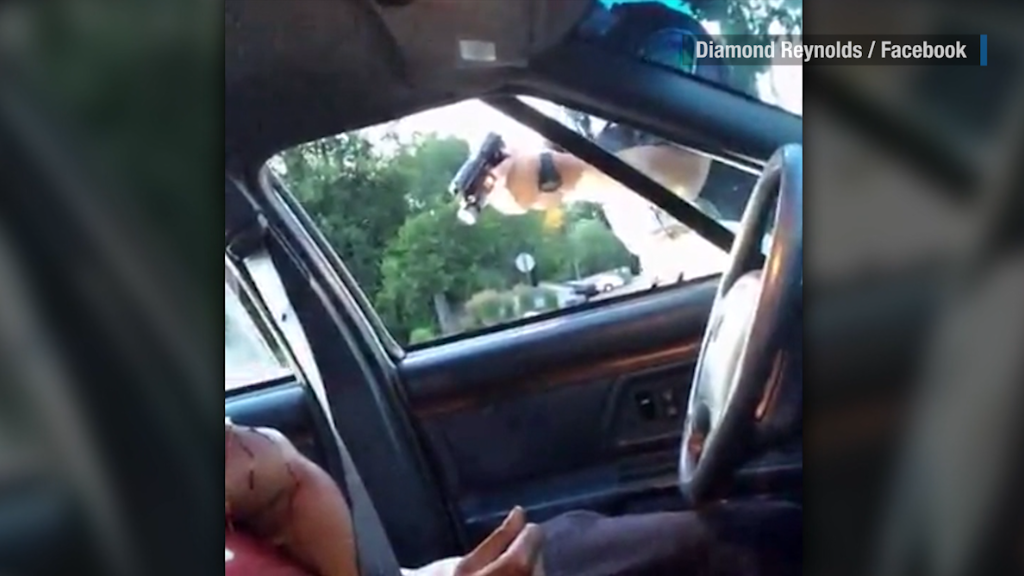 Facebook is unleashing more social good tools to the community.
The company announced plans on Thursday for a new 'Community Help' feature that will help people lean on their network in times of need.
The feature, slated to roll out in early 2017, will pair with the company's Safety Check tool.
Safety Check, which has been activated 39 times by the social network since its 2014 launch, enables people to quickly notify friends and family that they're safe in a crisis situation, like a natural disaster or terror attack. By selecting "I'm Safe," Facebook (FB) sends an automatic notification to their network.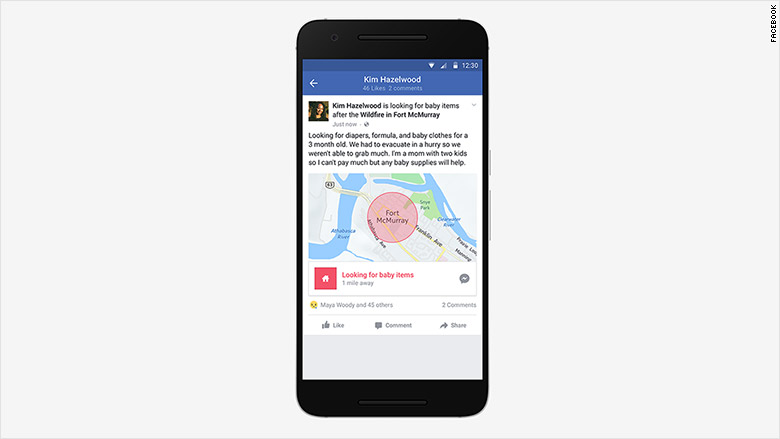 Community Help takes that one step further by allowing people to ask for or offer help to others, from providing food and water to transportation and shelter. The Help feature is a new kind of marketplace.
Related: Facebook admits it messed up more ad metrics
In the wake of tragedies, people have created hashtags as a way to source housing. For example, the hashtag #PortesOuvertesNice -- which means "open doors" -- surfaced online following the attack in Nice, France on Bastille Day.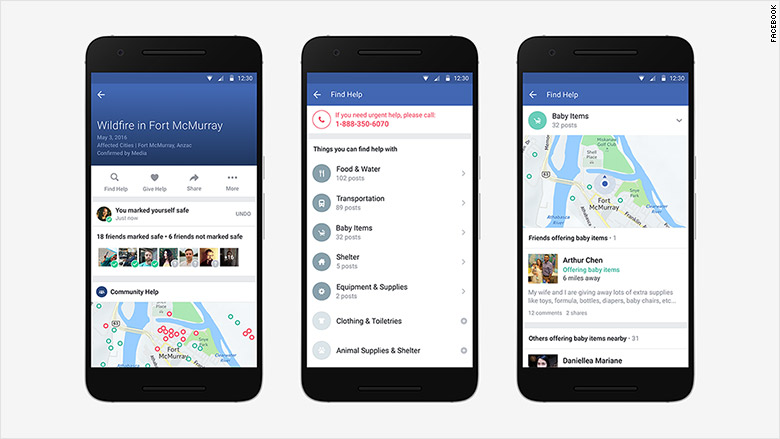 Naomi Gleit -- VP of social good -- also announced at its Social Good Forum in New York City that the company is turning over its Safety Check feature entirely to the community.
In June, it rolled out a community-triggered feature that automatically activates Safety Check once a lot of people in a certain region post about a crisis situation. This is usually verified by a third-party organization that confirms an issue in the area.
Since then, the community has activated it 335 times, including the Pulse Nightclub attack in Orlando, Florida and the Chelsea neighborhood bombings in New York City.
Facebook is now making it easier to fundraise on the platform, too. The social network will soon bring its fundraiser tools to Facebook Live, so people can donate in real-time.