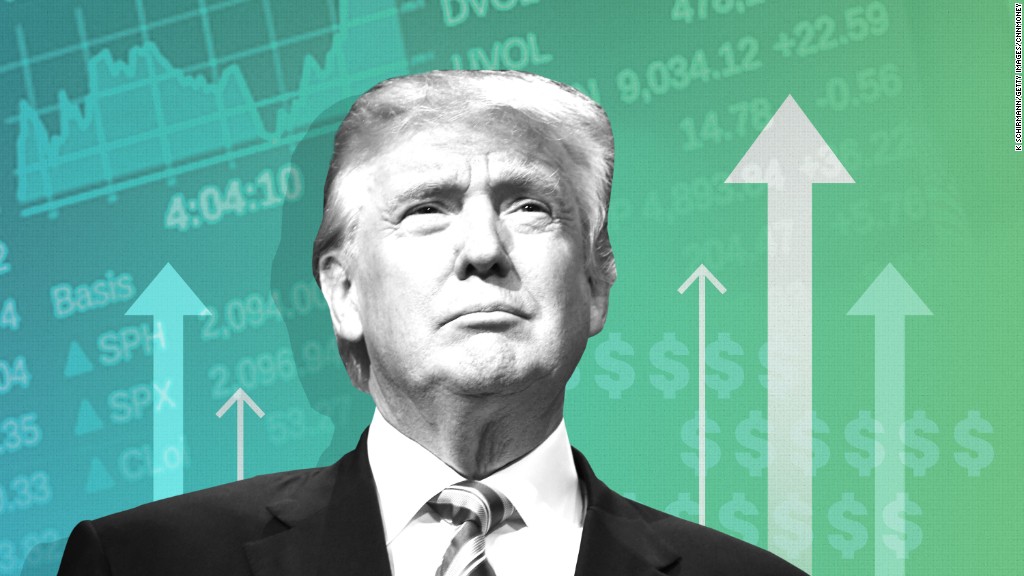 It seems only fitting that greed has returned to Wall Street following the election of Donald J. Trump as president.
The Dow, S&P 500 and Nasdaq have all rallied and are at, or close to, record highs. The Dow is not far from 19,000 -- which is mainly important for psychological reasons. Traders love round numbers. And the Nasdaq opened at a record level on Friday.
With that in mind, CNNMoney's Fear & Greed Index, a measure of market sentiment, is approaching Extreme Greed territory.
The VIX (VIX), a gauge of volatility that is one of the seven components in the Fear & Greed Index, has plummeted more than 40% since the Friday before the election.
It's a stunning shift in sentiment considering that the index was in Extreme Fear mode just a few days before Election Day.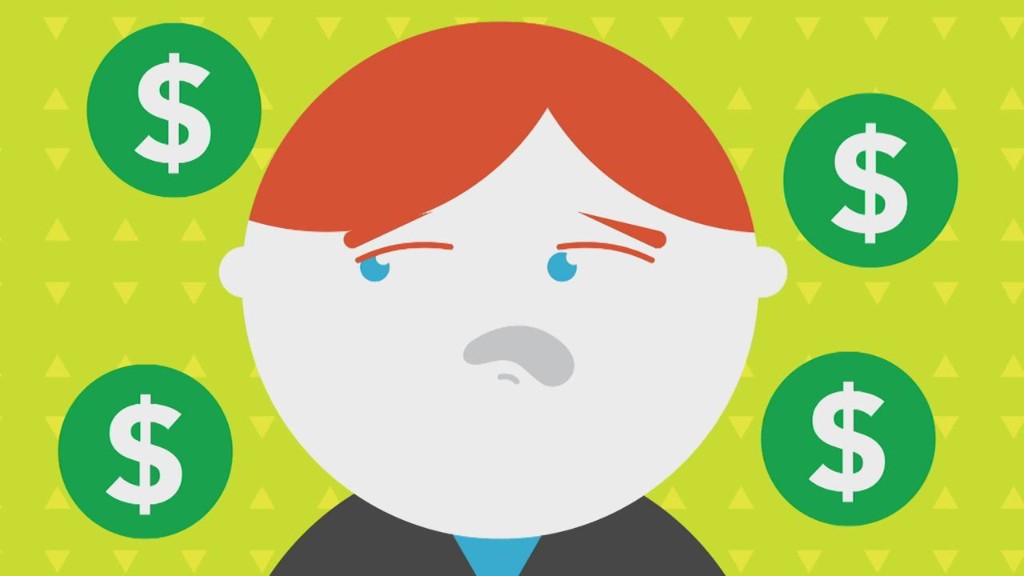 That's when the market was in the midst of a nine-day losing streak due to concerns that Hillary Clinton's campaign had lost momentum in the wake of new concerns about an FBI probe into her emails.
So what gives? How did we go from investors fearing Trump and embracing Clinton to acting as if Trump will be -- to use an old Colbert Report-ism -- a great president ... or greatest president?
The market is clearly reevaluating what the economy and investing landscape will look like under a Trump administration.
Wall Street, for now at least, is giving Trump the benefit of the doubt and is assuming/hoping/praying he will not follow through on his more controversial economic campaign pledges -- which some fear could lead to trade wars and significant job losses.
Related: Bond king Bill Gross says Trump will be a failed, one-term president
In fact, Trump's calls for major infrastructure spending plans appear to be one of the big reasons behind this sudden change in the market's mood.
The safe haven component of the Fear & Greed Index, which looks at how stocks are doing versus bonds, is now at Extreme Greed levels.
Two things have happened to explain that. Investors are buying up infrastructure stocks like Caterpilla (CAT)r, U.S. Steel (X) and Granite Construction (GVA), which are surging on Trump stimulus hopes.
Meanwhile, investors are also dumping bonds to move into stocks -- mainly because Trump's spending plans are likely to be fueled by more debt in the short-term. That's pushing bond yields higher.
The rapid shift in overall market momentum is another sign of Extreme Greed in our index. And rising demand for junk bonds is an indication of Greed.
So will the Trump rally continue? A lot of that will depend on what the Fed does with interest rates, whether consumers continue to keep shopping to prop up the economy and how strong corporate earnings are next year.
Related: CEO who voted for Trump expects construction boom
In other words, the market's future moves aren't tied solely to what Trump says and does once he takes office.
There are still many concerns that may hold the market back.
And for what it's worth, two of the indicators in our Fear & Greed Index, the ones that look at market volume and the number of stocks hitting new highs versus lows, remain in Extreme Fear territory.
Nonetheless, it's somewhat karmic that the days of greed are back again following Trump's win.
After all, Trump first became famous in the "Greed is Good" 1980s decade. Heck, he even ditched his press pool this week (deep, heavy sigh) to eat at the 21 Club, a spot where Gordon Gekko and Bud Fox dined in the movie "Wall Street."
Steak tartare, anyone?