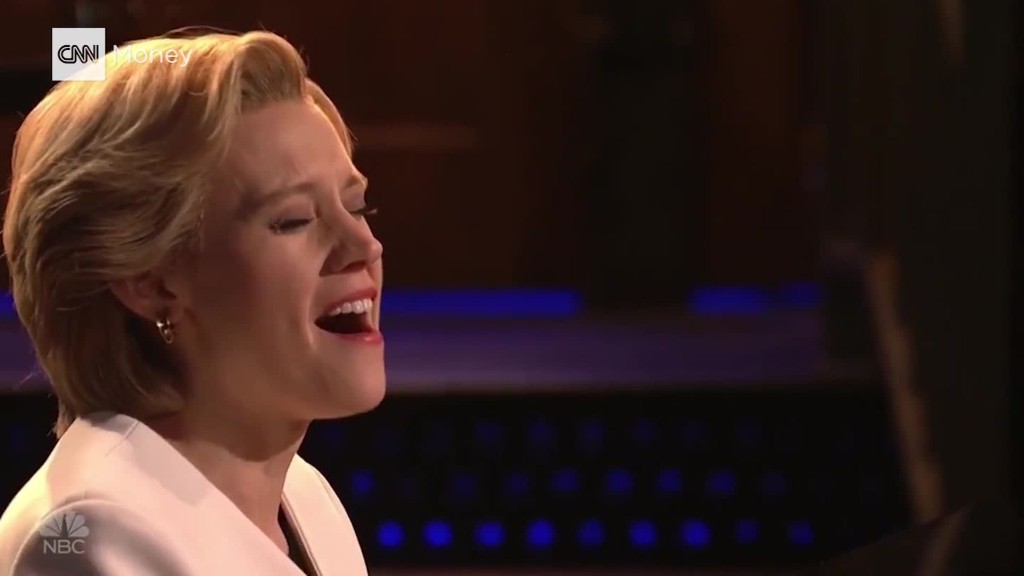 Alec Baldwin isn't done with Donald Trump yet.
The actor will return to play President-elect Trump on "Saturday Night Live" for the first time since the election, according to a source close to the show.
Last week's episode of "SNL" included many memorable moments including Kate McKinnon opening the show dressed as Hillary Clinton playing a somber performance of "Hallelujah" and a poignant opening monologue from host Dave Chappelle. But it did not include Baldwin's Trump.
The actor, who has played the president-elect during the run-up to the election, told Vanity Fair that he'll continue to play the character, but "not all that often."
"There was a lot of things online that was said about it — like why didn't I do it after the election?" Baldwin said to Vanity Fair. "I was booked that weekend. Not even other jobs. We have things to do. It crashes every weekend."
Baldwin's performance garnered acclaim from some viewers who noted that his take on Trump was so spot-on that it blended into the real Trump.
It also received criticism from Trump himself who tweeted last month that Baldwin's "portrayal stinks" and that it's "time to retire the boring and unfunny show."
Former "SNL" cast member Kristen Wiig will be this week's host.