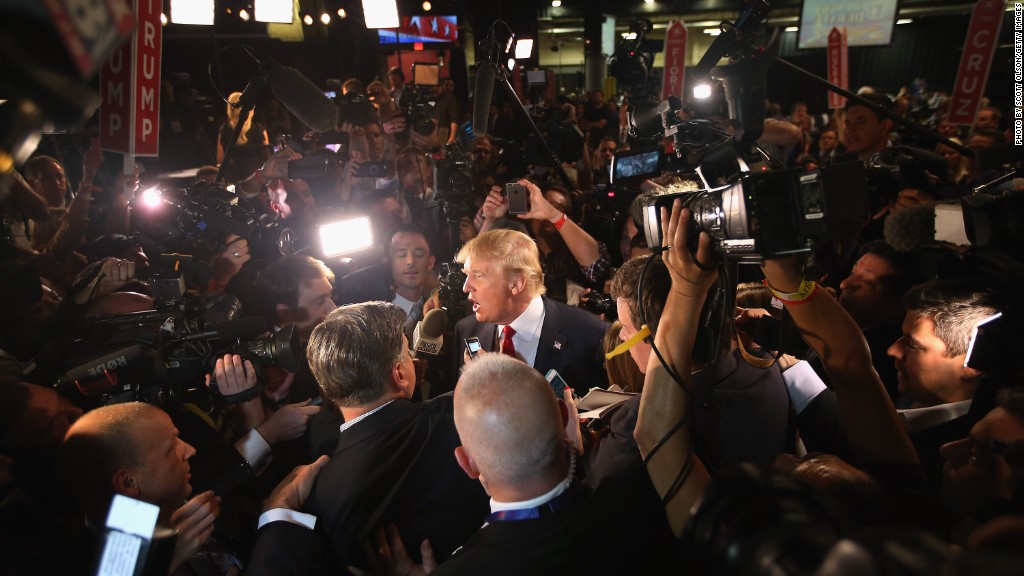 Video and images of President-elect Donald Trump's meeting with Japanese Prime Minister Shinzo Abe on Thursday will not be seen on most major U.S. news outlets.
The reason? Trump and Abe did not give the press access to the meeting. Instead, the Japanese government provided a video of the meeting, which in the eyes of the press corps amounts to government propaganda.
"A handout photo amounts to a visual press release and is not a substitute for independent coverage of the president-elect," Jeff Mason, the Reuters White House correspondent and president of the White House Correspondents Association, said in a statement. "We will continue to push for full coverage of the president-elect to ensure the public has access to information about his meetings and whereabouts."
CNN has not used the Japanese video release.
Related: Wall Street Journal to Trump: Liquidate your holdings
The White House press corps is already on high alert over limited access to the president-elect. Since winning the election, Trump's transition team has failed to provide the press pool with adequate guidance on his whereabouts.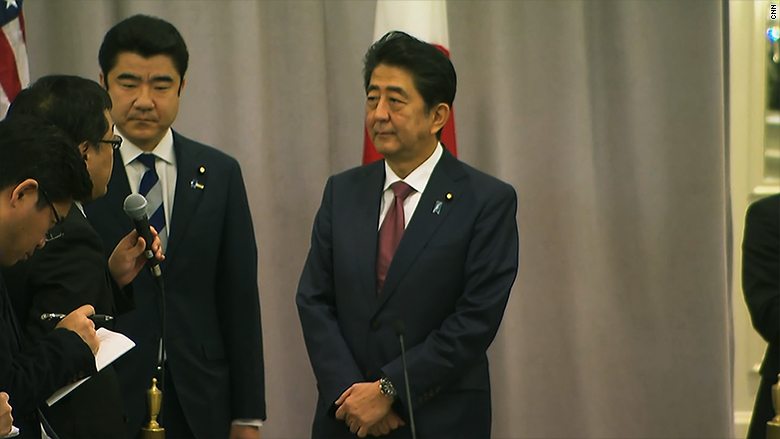 Hope Hicks, a spokesperson for the president-elect, has said Trump's administration will operate "a traditional press pool," and called for patience from reporters.
Trump has also not held a news conference to address the nation since his election 10 days ago. That's the longest a president-elect has gone without holding a news conference since at least 1976 when Jimmy Carter won.
Friday's meeting was Trump's first with a foreign leader as president-elect.
The fact that the meeting took place behind closed doors is not out of the ordinary -- presidents meet with foreign leaders privately all the time -- though it is customary for both leaders to hold a press availability after the briefing.
On Thursday, only Prime Minister Abe spoke to reporters. He said he and Trump had a "very candid discussion," but declined to comment further because the visit was "unofficial."