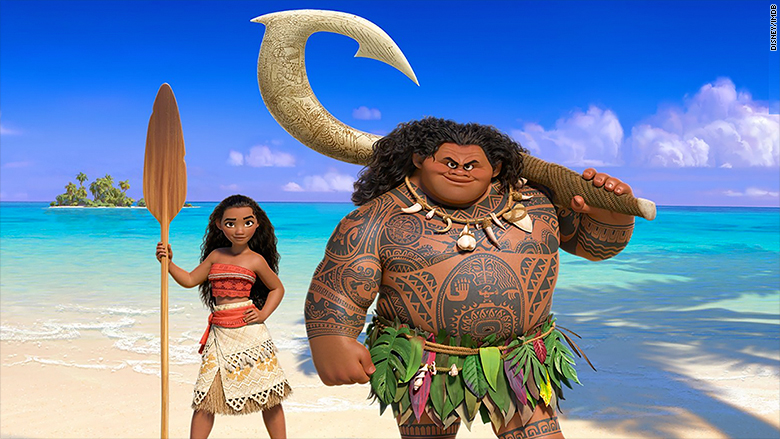 1. Happy Thanksgiving! 'Tis the season for turkey, football and Black Friday deals -- and figuring out when stores start offering discounted goods.
Recently, retailers started opening their doors on Thanksgiving Day, and some are sticking with that tradition. Macy's will open at 5 p.m. on Thursday, an hour earlier than last year and the year before. Kohl's (KSS) will also open on Thanksgiving Day.
But some retailers are slowing that Black Friday creep. The Mall of America will close its doors for the holiday, though the stores inside can remain open. Home Depot (HD) has also said it will keep its doors closed on Thursday, and Sears (SHLD) has announced that some locations will close or keep shorter hours.
As an alternative, shoppers might consider looking for Black Friday deals online, where vendors like Amazon are already offering sale prices.
2. 'Moana' release: On Wednesday, Disney (DIS)'s much-anticipated "Moana" will finally hit theaters. The animated film is voiced by People's Sexiest Man Alive, Dwayne Johnson, and features original songs by Lin Manuel Miranda of "Hamilton." So its star power is strong.
Disney had a major box office hit with "Finding Dory" this summer and could score again with "Moana" -- even though the media giant hit a sour note last month with an offensive "Moana" Halloween costume.
3. Hewlett-Packard earnings: Hewlett-Packard (HPQ) will reveal its fourth-quarter earnings on Tuesday after the bell. HP beat both revenue and profit expectations last quarter, but set a lower benchmark for the end of the fiscal year. It's been a notable week for the tech company already, as British software firm Autonomy was finally indicted on charges that it lied to HP and others about its performance and growth prospects.
Hewlett-Packard acquired the company in 2011 for a staggering $11 billion and realized the following year that it had overpaid significantly.
4. Autumn Statement in the U.K.: Across the pond, Chancellor Philip Hammond on Wednesday will deliver the first Autumn Statement since Brexit. This year's remarks are expected to be rough -- Morgan Stanley predicts that the U.K.'s decision to leave the European Union will cost Britain £98 billion over the next five years. The bank thinks Hammond will announce an increase in U.K. borrowing during next week's statement.
5. Coming this week:
Monday - Tyson Foods (TSN) earnings
Tuesday - Barnes and Noble (BKS) earnings; Hewlett-Packard earnings
Wednesday - Autumn Statement; 'Moana' released
Thursday - Thanksgiving
Friday - Black Friday