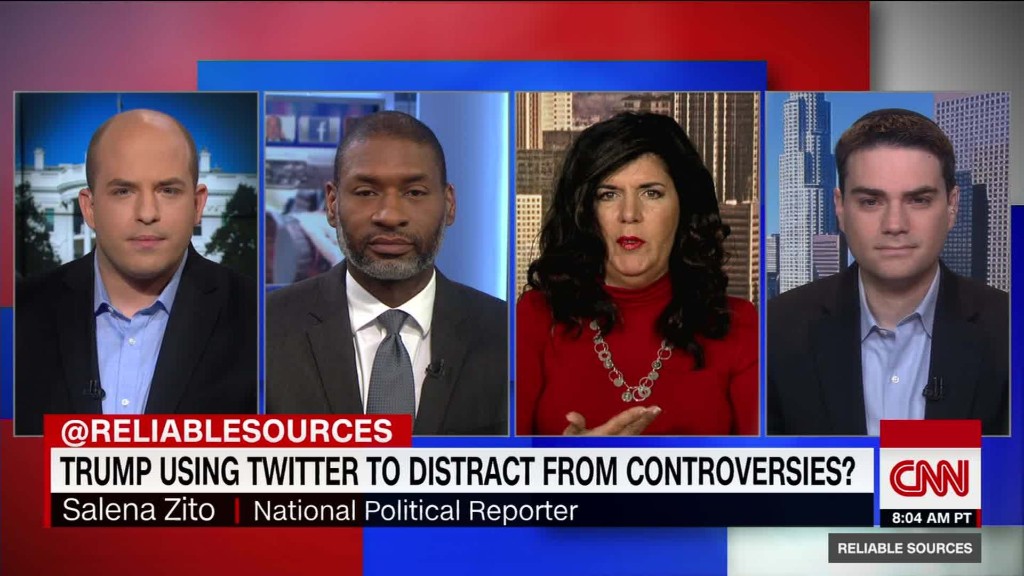 The "Hamilton" star who read a message from the stage to Vice President-elect Mike Pence says the cast has "nothing to apologize for" -- despite President-elect Donald Trump's angry tweets.
Brandon Victor Dixon, who plays Aaron Burr in the critically acclaimed hit, told "CBS This Morning" that the message was meant as a show of love and unity.
"We're not here to boo," Dixon said. "We're here to cheer each other on."
Some people in the audience booed when Pence showed up for Friday night's performance on Broadway. After the curtain, Dixon addressed Pence and said the cast hoped the show "inspired you to uphold our American values and to work on behalf of all of us."
Dixon said he was approached by a producer shortly before the show about reading the statement. He said cast members and show runners, including creator Lin-Manuel Miranda, were involved in crafting it.
Related: 'Hamilton': The latest feud Trump won't let go
Trump fired off a series of tweets over the weekend. One claimed Pence had been "harassed." Another said that the "cast and producers of Hamilton, which I hear is highly overrated, should immediately apologize to Mike Pence for their terrible behavior."
"Hamilton," which won 11 Tony Awards and the Pulitzer Prize for its depiction of the life of Alexander Hamilton, is sold out well into next year.
Asked on CBS about Trump's response, Dixon said, "There's nothing to apologize for."
"We recognize that 'Hamilton' is an inherently American story told by the definition of the American community," Dixon said, adding that the show's resonance "demands that we make statements when there are important issues, I think, facing us as a community."
Related: 'Hamilton' investor says Trump would be 'smart' to come see the show
Pence said he wasn't offended.
"I do want to say that the basic element, the center of that message is one I want to address and that is I know this is a very disappointing time for people that did not see their candidate win in this national election," Pence said on "Fox News Sunday."