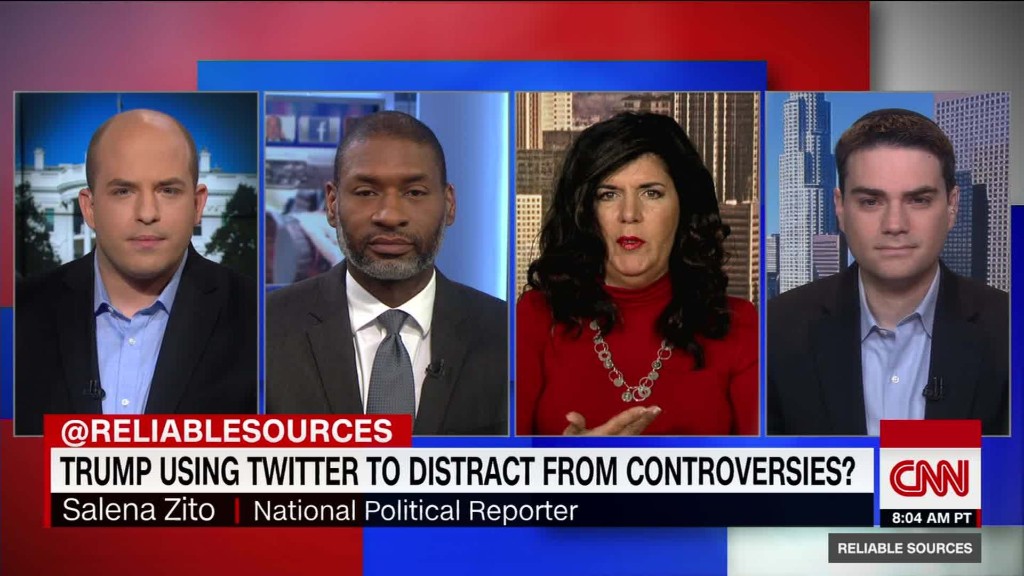 After Donald Trump launched a Twitter broadside against the Broadway show "Hamilton," many of his supporters went on the offensive, too.
But some of them targeted the wrong Hamilton.
Their misdirected anger caused quite a surprise for Riane Leonard, who runs the Twitter account for Hamilton Theatre Inc., a small musical theater company in the Canadian province of Ontario.
When she noticed notifications popping up in the theater's Twitter account over the weekend, she initially thought it was people who had seen the company's current show, "The Toxic Avenger," on Friday night.
"The first one I saw was something like, 'I'm never supporting Hamilton Theatre again.' " she told CNNMoney. "I wondered what we could have done to upset this person because I thought it had been a really good show."
The real reason for the Trump supporters' ire was the message delivered by a cast member of "Hamilton" to Vice President-elect Mike Pence who attended the Broadway production Friday night. Actor Brandon Dixon told Pence that the cast hoped "this show has inspired you to uphold our American values and to work on behalf of all of us."
His remarks provoked a series of critical tweets from Trump, who demanded the cast apologize to Pence.
Leonard said that as she read through Twitter, she gradually pieced together the source of the confusion.
"These angry Americans had tagged us by mistake," she said. "But by this point, some of them were liking and retweeting. There was really no way of stopping them or correcting them. It was getting a little bit out of control."
The @HamiltonTheatre Twitter account has around 450 followers, while @HamiltonMusical boasts around 450,000.
Related: 'Hamilton' investor says Trump would be 'smart' to come see the show
The notifications clogging the Canadian theater's Twitter feed eventually turned from negative to positive after Canadian news organization CBC picked up the story. Suddenly, a new crowd of Twitter users were speaking out in favor of the little theater company.
"We've just gotten a massive outpouring of support from people -- not just in Hamilton, in America," Leonard said. "It's been so overwhelming."
Some users urged others to attend the nonprofit theater company's current show, and others expressed interest in donating money.
But Hamilton Theatre, all of whose staff are volunteers, hasn't so far heard from its more illustrious namesake in New York.
"I know that all of Hamilton would be very grateful and very excited to hear from Broadway Hamilton," Leonard said.