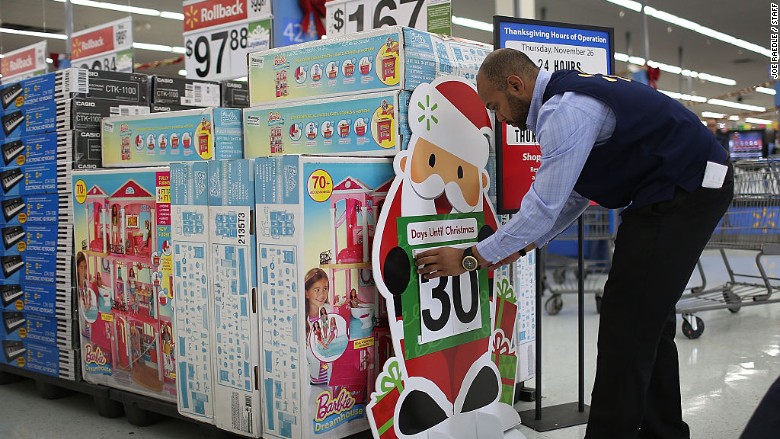 Walmart isn't waiting for Cyber Monday.
Its online holiday sales known as Cyber Week will start this year on Black Friday, the day after Thanksgiving.
Walmart (WMT) used to offer those sales beginning on the Monday after Thanksgiving, also known as Cyber Monday, one of the biggest days of the year for online shopping. Last year Walmart moved it up to Sunday, and this year it's been moved up again.
For shoppers in Walmart's physical stores, Black Friday deals will begin on Thanksgiving Day at 6 p.m. local time. The company used to wait until midnight.
Related: Walmart, Target, Best Buy roll out Black Friday deals
Walmart.com will offer some Black Friday sales even earlier, at 12:01 a.m. ET on Thanksgiving.
Steve Breen, senior vice president of merchandising at Walmart, said in a statement that the company is heeding the call of its customers, since "three out of four customers tell us they want to shop cyber deals earlier."
Related: Here's how to get Black Friday deals right now
Walmart said it will have 23 million items on sale online, compared with 8 million last year.