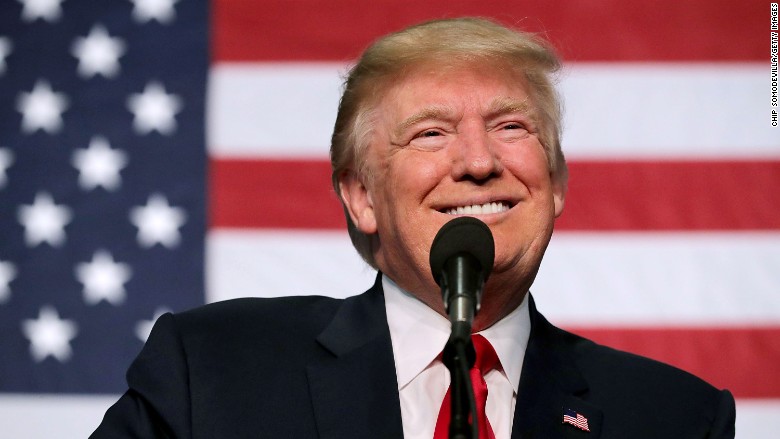 Tom Leppert, the former mayor of Dallas who, it was announced Monday, is a member of Donald Trump's "landing team" for the Social Security Administration, once released a plan calling for the privatization of Social Security and Medicare.
The "landing teams" interact with federal agencies in helping to set up the government under President-elect Trump after he is sworn into office.
Leppert, who released the plan during a failed bid for the Republican nomination for the U.S. Senate in Texas in 2012, most recently served as the CEO of Kaplan, Inc. Leppert supported Trump during the Republican primary and the president-elect thanked him at the time in a tweet.
But Leppert's past plans advocating privatizing both Social Security and Medicare make him a peculiar choice to run point on the Social Security Administration. Trump has unabashedly opposed any effort to change entitlements throughout the campaign, saying economic growth would keep entitlements from needing cuts. Emails to Leppert and Trump's spokespeople were not immediately returned.
Trump talked about entitlements earlier this year with a local Wisconsin radio station, saying, "Now, I want to get rid of waste, fraud, and abuse. I want to do a lot of things to it that are going to make it much better, actually. But I'm not going to cut it, and I'm not going to raise ages, and I'm not going to do all of the things that they want to do. But they want to really cut it, and they want to cut it very substantially, the Republicans, and I'm not going to do that."
"We're gonna save your Social Security without making any cuts. Mark my words," Trump said in February.
But archived versions of Leppert's plans from his 2012 Senate run show how diametrically different his views are from Trump's on the issue.
"I will never shy away from any issue, even the so-called 'third rail' of entitlement reform," Lippert writes in his 2012 plan. "Talk to any young person today, and they will tell you Social Security and Medicare won't be there for their generation. To preserve these vital programs, we first and foremost must not change anything for those ages 55 and older. These folks rely on their benefits and we've made a promise to them. But for younger workers, we need to provide Medicare subsidies for the purchase of certified private plans, raise the retirement age, encourage greater retirement savings, and launch an initiative of Personal Retirement Accounts to allow every American, not just the wealthy, to save and invest toward their retirement. Make no mistake—if we don't act now, these programs will go bankrupt. The simple fact in this debate is that people who oppose reform are the ones who want to destroy our entitlement system."
Leppert's plan called specifically for raising the retirement age, incentivizing people with tax breaks to retire later, and encouraging private retirement savings by taking limits off 401K and IRA plans.
Leppert also argued that future generations have the option of voluntary "Personal Retirement Accounts" that they'd control or have the option of getting benefits from a reformed Social Security system.
Leppert also called for Medicare to move to a system where seniors received a subsidy from Medicare to buy health insurance.
"This would be gradually phased-in over time and would not affect anyone currently over the age of 55," he wrote. "For younger individuals, when they reach retirement, they will receive a subsidy from the federal government that will allow them to purchase certified coverage plans. Those with the lowest incomes would receive more funds from vouchers and would be eligible for additional Medicaid coverage."