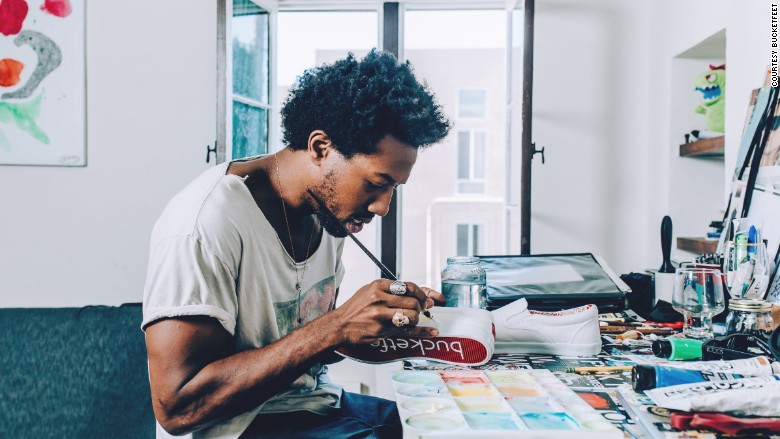 Bucketfeet has a noble goal: To connect people through art -- or artsy shoes at least.
Founders Raaja Nemani and Aaron Firestein met as volunteers at a slum outside of Buenos Aires in 2008. Firestein, a recent graduate from the University of Oregon, was working as a photographer in Argentina. On the side, he would decorate white Converse shoes with his own artwork and sell his wares on Facebook.
Nemani, formerly an investment banker with UBS (UBS) and Prarie Capital, was taking time off to travel. Impressed by Firestein's custom kicks, he bought a pair for himself. As he continued on his way through 29 countries, Nemani found his shoes were a conversation starter.
"They were a great ice breaker," recalls Nemani. "Everywhere I went, people would ask me about them, whether I was in a country in Africa or Southeast Asia. I had this really interesting story to tell because there was an artist behind the shoes and a story behind the art."
Read: How Casper made buying a mattress cool
It dawned on him that art on a humble pair of shoes could connect people across continents. So he went back to Firestein and they launched Bucketfeet in 2011. It has since raised more than $13 million in funding.
Bucketfeet sees itself as a place for artists to sell their work. At any given time, the company sells dozens of custom-designed shoes, usually produced in a small batch, through its website and its own retail stores in Chicago (where the company is based) and Washington, DC.
Anyone can submit designs through the website. If they're chosen (either by Bucketfeet, or in some instances via social media votes), the artist gets $250 upfront and a $1 royalty for every pair sold. Each pair retails for between $65 and $95. Some 40,000 artists from 120 countries have already contributed designs.
Bucketfeet recently opened up the design selection process to the public, with the help of 3D rendering software that makes it easier to visualize what the finished sneaker might look like. The results help indicate what's likely to sell.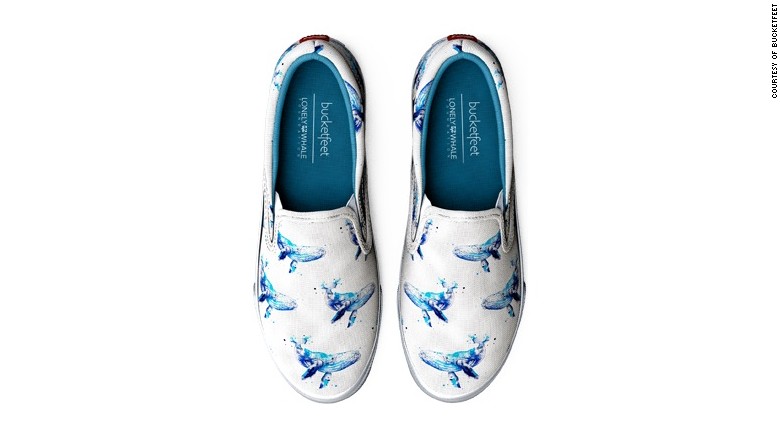 "It's a powerful model that has made us much better at selecting artwork that aligns with what our community wants," says Nemani.
The company was supplying Bloomingdale's and Nordstrom, but abandoned that strategy earlier this year. Nemani says there are several advantages to being mainly a web business. Small scale production plus a quick turnaround allows the company to practice what Nemani calls "responsive commerce."
"Since we're literally getting designs every week, we have the opportunity to release new products every month, which gives our community something to be excited about," he says.