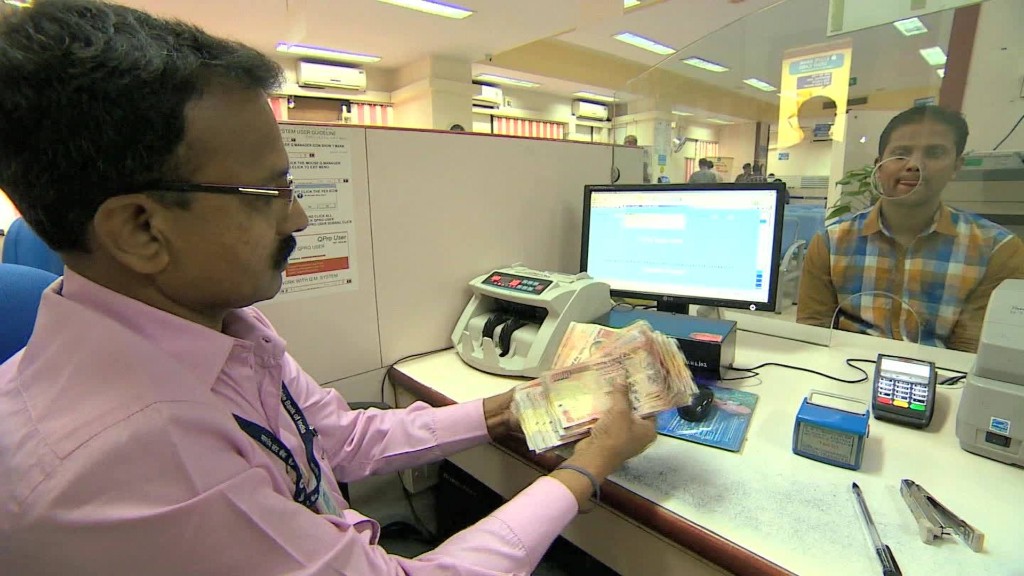 Nobody likes waiting. Nobody likes long lines.
But for millions of Indians, standing in line for hours at a bank or ATM has become unavoidable following the government's sudden decision to withdraw all 500 and 1,000 rupee notes from circulation.
For the past two weeks, anyone wanting to exchange the banned notes or make a deposit has faced a lengthy wait.
But all that waiting has produced a few humorous and heartwarming moments. Here's a sample:
Paper trail
Bank customers in the southern state of Kerala have pioneered an ingenious way to avoid standing in line.
Instead of spending hours guarding their spot in line, customers have been writing their names on pieces of paper, using stones to hold them down, and using the paper as a placeholder.
Here's the viral photo:
Related: India's cash crisis could kill its economic boom
Stand-in line
If you're willing to spend money to get money, one company will let you hire someone to stand in line on your behalf.
The company is called BookMyChotu, and it allows people to hire assistants for 90 rupees ($1.30) an hour. It's used the ATM queues as an opportunity to expand its services.
"Chotu" is a Hindi word that can be used for "errand boy."
Piggy at the bank
It's not every day you see a movie star in line at an ATM. It's even rarer for that movie star to be casually holding a pig while he waits for cash.
But Indian actor Ravi Babu was spotted doing exactly that this week, leading to a flood of "piggy bank" jokes on Twitter.
In an interview with the BBC, the Telugu actor said the animal is actually his co-star -- one of 25 pigs being reared for an upcoming film.
"I was taking it to a computer graphics lab when I realized I didn't have money for fuel," he said. "I stopped at the ATM but had to carry it myself because it squealed when my production assistant tried carrying it."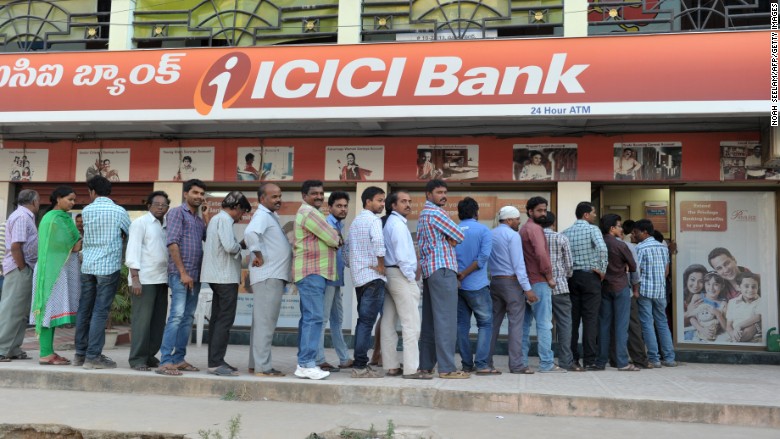 Related: Want to beat India's cash crunch? Get married!
Pizza, tea and roses
Good samaritans and global brands have provided free food and beverages to people who can't hop out of line to grab a bite to eat.
A video posted on Facebook even shows an elderly woman handing out roses to bank employees who are working overtime.
In case you're just catching up with India's cash crisis, here's what you need to know.