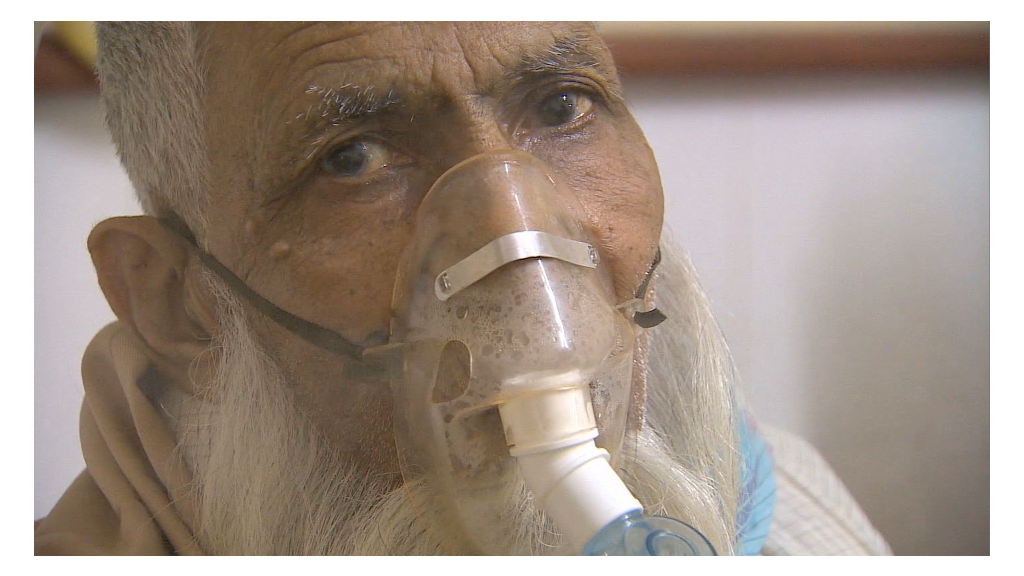 Delhi's 20 million people may have to celebrate Diwali next year without fireworks.
India's Supreme Court has outlawed the sale of firecrackers in the sprawling city, one of the world's most polluted.
"This is a major positive," said Gopal Sankaranarayanan, one of three lawyers who brought the case. He was present at the court on Friday and confirmed the decision.
Millions of firecrackers are exploded in Delhi each year to celebrate Hindu festivals, and especially Diwali, which commemorates the victory of light over darkness.
This year, pollution readings in the capital city spiked to new highs in the days after the festival. The suffocating smog reduced visibility to just a few meters, and the Delhi government closed schools for three days.
Sankaranarayanan said the court also directed the Central Pollution Control Board -- a government agency -- to study the effects of fireworks and report back within three months. It is possible that the court would then implement a national ban on the manufacture of firecrackers, he said.
Death by pollution: Delhi's fight for clean air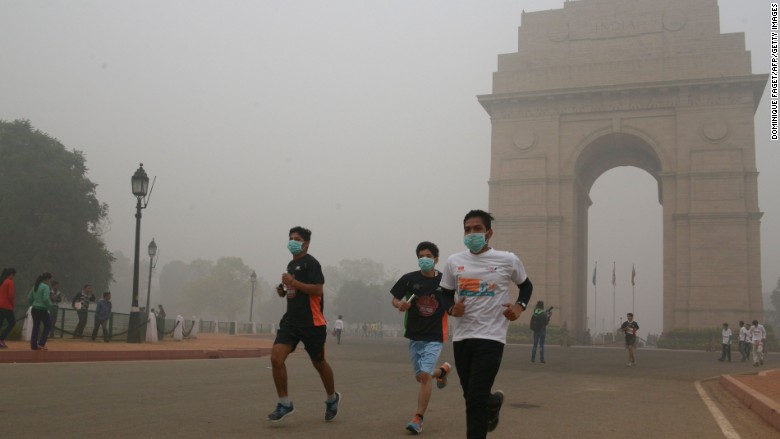 Sankaranarayanan and two other advocates filed the petition with the court in 2015 on behalf of their infant children, arguing that extreme air pollution in the city was violating their constitutionally guaranteed "right to life."
The court did not deliver the injunction in time for Diwali in 2015 or 2016.
But Sankaranarayanansaid that the pollution following the festival this year was "particularly shocking."
"The levels went through the roof," he said. "That showed we are going in the wrong direction."
Related: I live in the world's most polluted city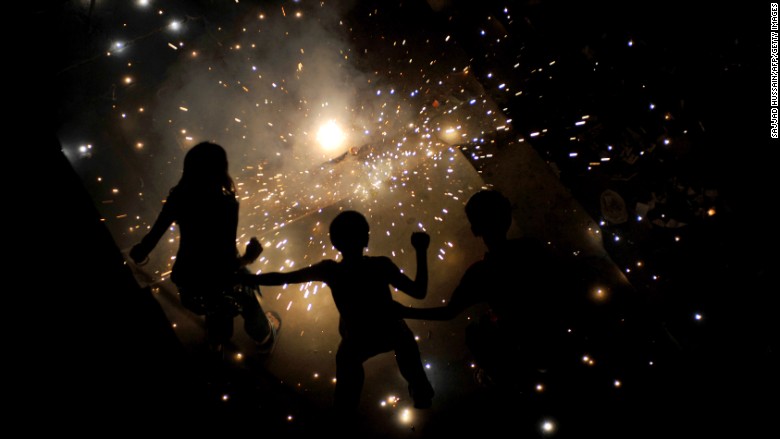 Firecrackers are just one source of pollution in Delhi, which lacks an effective public transportation system. The sprawling city has 9 million vehicles, and new cars are being registered at a rate of 1,400 per day.
Cooking fuel, construction dust and coal-fired power plants add particles and toxic gasses to the mix. When the weather turns cold, the city's poor warm themselves around small wood or trash fires.
Related: The battle to buy a smog mask in India's pollution-choked capital
The Supreme Court sits in Delhi and Friday's ruling is not the first time it has taken action on pollution. In 2015, the court levied a new tax on commercial trucks entering the city -- a measure that environmentalists viewed as a positive.