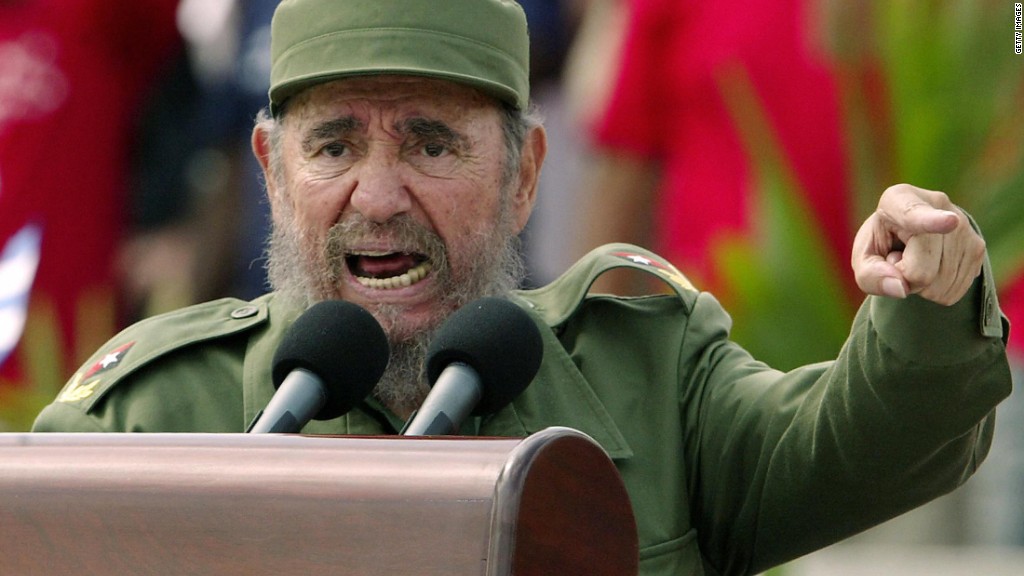 Hoping to fly to Cuba? It's complicated.
Cuba-watchers long-expected it would take the death of Fidel Castro for the U.S. to open travel links to Cuba, but many of those restrictions were already lifted last year.
In July 2015, President Obama reestablished formal diplomatic relations with Cuba after a decades-long split between the nations that dates back to the Cold War and the communist government's alignment with the Soviet Union.
Scheduled U.S. air links to Cuba have been growing rapidly. On Tuesday, United Airlines (UAL) starts flying to the island and on Thursday, Delta (DAL) Air Lines will begin commercial flights from the U.S. to Cuba for the first time in 55 years.
Jetblue Airways (JBLU), American Airlines (AAL), Southwest Airlines (LUV) and smaller carrier Silver Airways began regular flights to Cuba earlier this year and plan to expand their offerings in the coming weeks.
Frontier Airlines and Spirit Airlines will take off in December and Alaska Airlines (ALK) in January. The U.S. Transportation Department has also approved Minnesota-based Sun Country Airlines for flights.
Related: U.S. restores commercial flights to Cuba
While major airlines have praised the restored flights, you'll still face restrictions getting there.
U.S. tourism to Cuba is still illegal, so Americans need to fit one of 12 "authorized travel" categories to go. Those categories include travel for athletic competitions, educational research and family visits.
The regulations are very specific. For example, travelers from the U.S. are allowed to visit a "close relative." Rules define a close relative as someone connected to you "by blood, marriage, or adoption" no more than three generations removed from you or a common ancestor, according to the Treasury Department.
Once you've signed an affidavit swearing your trip falls under an approved category, you'll need to obtain a visa and travel insurance. All of those steps can be completed through your airline.
On Saturday morning, a roundtrip Delta ticket from New York's John F. Kennedy airport to Havana's José Martí International Airport cost as little as $204 for travel in mid-January. That same trip in mid-May will set you back around $300. Ticket prices, of course, can vary widely depending on the airline, travel dates, airports and travel agency.
Related: Cuban baseball smugglers used threats and 'kidnapping'
Delta spokesperson Anthony Black said many Americans are seizing the opportunity to visit Cuba.
"There's definitely interest," he told CNNMoney Saturday.
Delta hopes ticket sales will grow as more people become aware of ticket availability. Direct flights on Delta to Havana will be available from New York, Atlanta and Miami, with one flight from each city per day.
-- CNNMoney's Jon Ostrower contributed to this report.