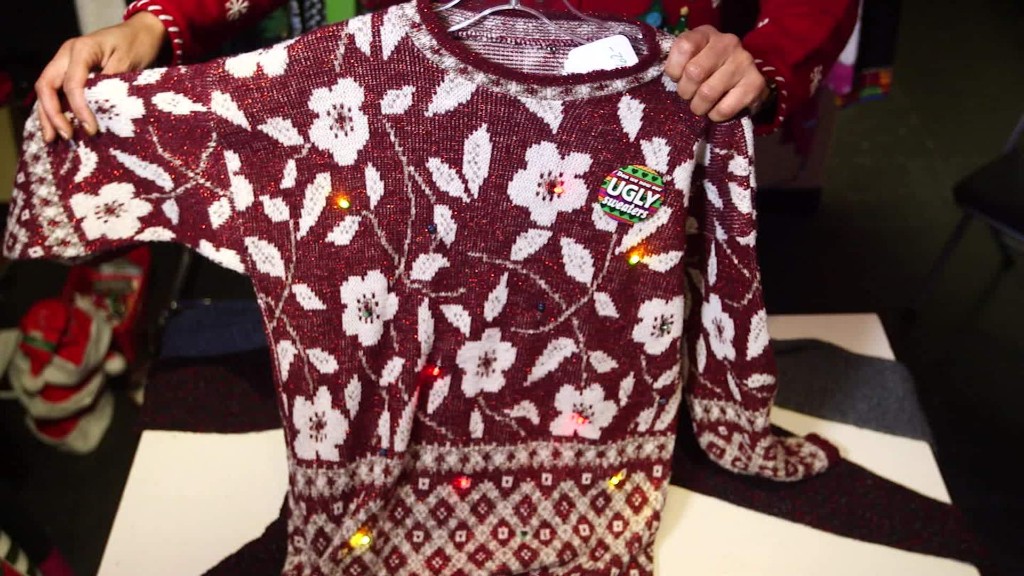 Let's admit it. Hanging Christmas tree lights is annoying.
The end result is, of course, joyous and festive. But the process of laboriously stringing lights while being poked by pine needles doesn't do much for the holiday spirit.
Tree Dazzler, a curtain of lights that hangs vertically over your Christmas tree, could be an easier alternative this year.
While the product certainly appeals to the laziest among us, it could also strike a chord with consumers who just don't want to spend time decorating.
The full set up takes about three minutes -- no untangling required.
TeleBrands, the company behind the product, said retail chains nationwide have stocked up on Tree Dazzler in time for the holiday decorating rush.
"We think we're going to be sold out of these well before Christmas," said A.J. Khubani, founder and CEO of TeleBrands, citing feedback from retailers.
Related: 14 coolest toys for the holidays
Tree Dazzler ($40) features a large circular plastic ring with eight hanging strands of round lightbulbs. The ring sits at the top of the tree and the strands, which each have 64 blubs, fall onto the tree.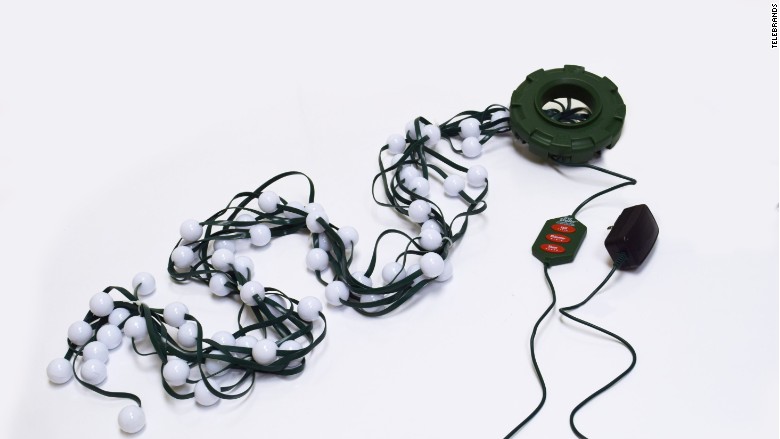 If you need more bulbs, stack another Tree Dazzler ring on top of the first to cover more surface area. It comes with a switch that controls six lighting combinations -- the lights can change colors, flicker and make scrolling patterns.
Related: 4 shopping apps for finding the best deals
TeleBrands, whose products are often featured in As Seen on TV infomercials, gained traction last year for its Star Shower gizmo -- a small laser device that projects thousands of tiny stars onto the front of your house.
"We sold 4 million of those," Khubani said. "We'll probably double [the sales of that product] this year." (Telebrands is selling a newer version this year that features moving lights.)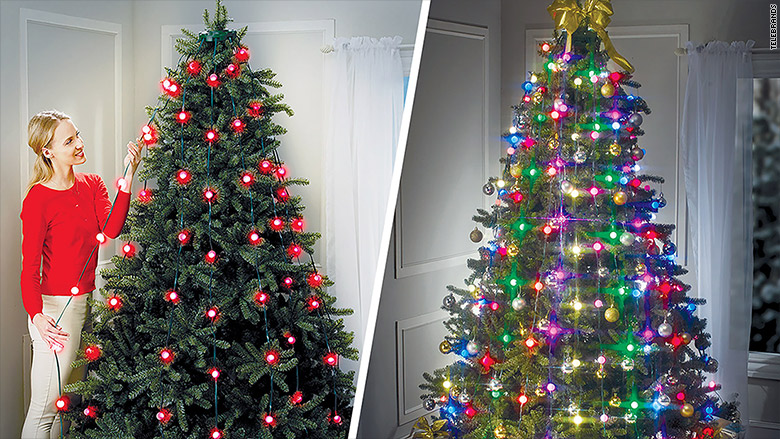 The runaway success of Star Shower inspired the company to focus on making holiday decorating easy. "People are so busy ... they want a fast way to decorate," he said.
As with Star Shower, Khubani is betting harried holiday households will embrace the gimmicky convenience of Tree Dazzler.
Related: You can now design your own ugly sweater
His one warning: "Once we sell out of it, that's it. We've only been able to produce 1 million of them for the holidays."
Tree Dazzlers are sold at Wal-Mart (WMT), Home Depot (HD), Walgreens (WBA) and Bed, Bath & Beyond (BBBY).