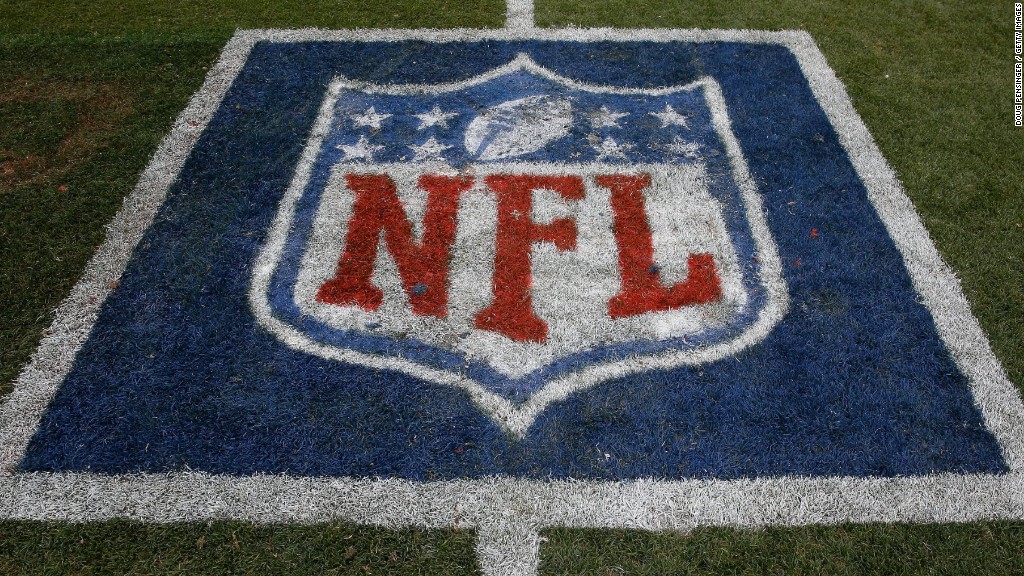 The NFL has been dogged by mediocre ratings all season. But Thanksgiving, one of the biggest days of the football year, showed that fans will feast on the league's offerings when the on-field ingredients are good.
Put another way, good games equal good ratings. Most of the time.
For example, the Dallas Cowboys' 31-26 win over the Washington Redskins, a game that saw the two teams combine for 858 yards of total offense, averaged 35.1 million viewers for Fox as the late afternoon game on Thanksgiving.
That number wasn't just an 18% boost over Fox's game last Thanksgiving, a 45-14 Philadelphia Eagles victory over the Detroit Lions, but was also Fox's most-watched NFL regular season game ever.
Fox wasn't the only one to benefit from a good game on Thanksgiving.
CBS' broadcast of the early afternoon Thanksgiving game, which saw the Lions narrowly defeat their division rival the Minnesota Vikings 16-13, averaged 27.6 million viewers -- CBS' most watched NFL telecast this season.
On the other hand, the holiday's night game on NBC, in which the Pittsburgh Steelers beat up on an Indianapolis Colts team that was missing quarterback Andrew Luck, was down roughly 7 million viewers from last year's Thanksgiving night match up.
Last year's game, between the Green Bay Packers and Chicago Bears, stands as the most watched prime time Thanksgiving game of the five that have been shown on broadcast TV.
Industry observers are still working to determine all the factors that may have played into the NFL's ratings issues this season, including the election and changing TV habits. But Thanksgiving showed that when games are good, viewers will come -- at least to a point.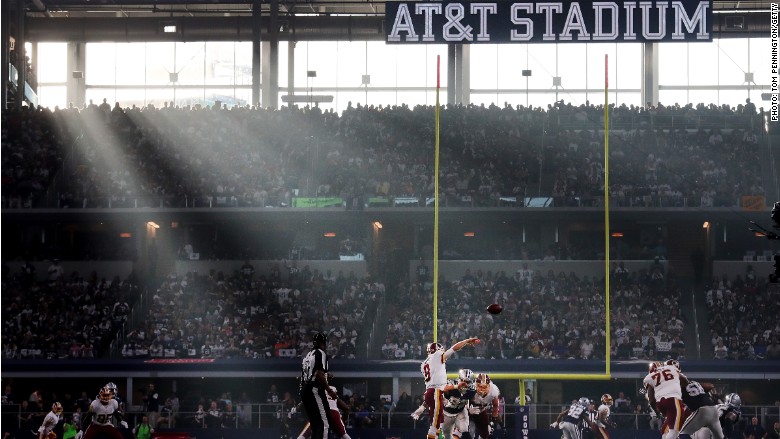 Related: Tough coverage: It's not one thing hurting the NFL's ratings -- it's everything
Sunday night's game between the Kansas City Chiefs and the Denver Broncos, a exciting match-up that went into overtime, brought in overnight ratings that were down from the same game last year. (Of course, last year's game was the then-undefeated New England Patriots losing to the Denver Broncos and their championship defense in overtime.)
The quality of the NFL's games, and its impact on the league's ratings, has been a major talking point this season with some pointing to "Thursday Night Football" as a prime example of over-saturation hurting the on-field product. The latest example of this was a report from ProFootballTalk that the league is considering changing the Thursday night package or ending it after the completion of its TV contract.
The NFL denied this in a statement Monday in which the league said that it is "fully committed to Thursday Night Football and any reports to the contrary are unfounded."