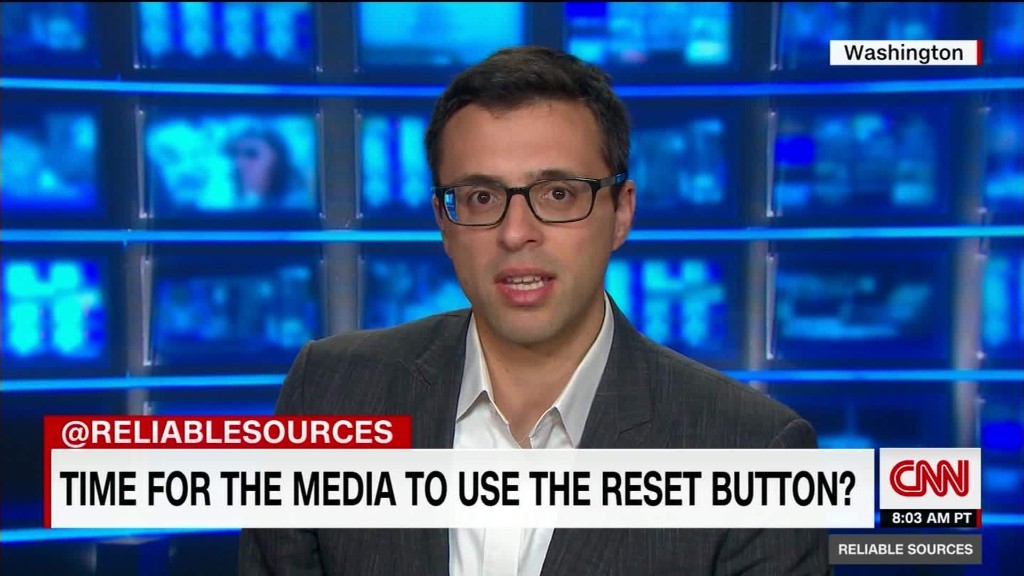 In the three weeks since Election Day, the news media has fallen into a familiar routine. Donald Trump fires off a tweet and reporters scramble to file stories about it.
The pattern has caused some to wonder if the tweets are a deliberate distraction by Trump.
But it appears that, at times, Trump may be behaving like so many other Twitter users and simply responding emotionally to what he's watching on television. In at least six instances since Election Day, the subject of Trump's tweets has pertained to a segment that had just aired on TV.
On Tuesday morning, seemingly out of nowhere, Trump took to Twitter to express his staunch opposition to burning the American flag. Incineration of Old Glory, Trump tweeted shortly before 7 a.m. ET, should be met with either "loss of citizenship or year in jail!"
Flag burning hasn't drawn much recent attention in American politics. But it was brought up on Fox News on Tuesday morning.
Roughly 30 minutes before Trump's tweet, the channel's morning show, "Fox & Friends" -- on which Trump had long been a regular guest -- ran a segment about a protest at a Massachusetts college over the school's decision to stop flying all flags after students allegedly burned an American flag to protest Trump's victory. (A reporter for ABC News first noted the timing of the segment.)
It's possible Trump was motivated to take a stand on flag burning for other reasons; his spokeswoman Hope Hicks did not respond to a request for comment
But it wouldn't have been the first time that Trump, an avid cable news consumer, reacted in real-time to something he watched on Fox News, MSNBC or CNN.
On Monday night at 9:05 p.m. ET, CNN aired a report by correspondent Jeff Zeleny refuting Trump's baseless claim that there were "millions" of illegal votes cast in the election. By 9:14 p.m. ET, Trump was retweeting supporters who had maligned Zeleny and CNN.
On the morning of November 13, Trump claimed in a tweet that the New York Times "is losing thousands of subscribers because of their very poor and highly inaccurate coverage of the 'Trump phenomena.'"
A half hour before Trump sent that tweet, "Fox & Friends Weekend" ran a segment regarding an email that Times' publisher Arthur Sulzberger Jr. and executive editor Dean Baquet sent to subscribers in which they reflected on the newspaper's coverage of Trump. Nowhere in the email did Sulzberger and Baquet mention losing subscribers -- and the Times has since touted a significant increase in subscribers -- but the segment included a suggestion that the paper is taking a hit.
"You know what they suffer from? Their bottom line. Their business they got to make money, and they're not making it. They've been hearing from their readers," Fox News contributor Pete Hegseth said.
Two days later, a week after his win in the Electoral College, Trump tweeted that he would would have "easily" triumphed if the election were decided by popular vote. "Fox & Friends" had held a panel discussion about anti-Trump protests that touched on Hillary Clinton's edge in the popular vote an hour before.
This past Saturday night, Trump was irked again by questions surrounding the vote tally, tweeting that the recount effort led by Green Party nominee Jill Stein was a "scam" that "is now being joined by the badly defeated & demoralized Dems."
Minutes before that tweet, Fox News had reported on-air on the Clinton campaign joining the recount in three states.
Related: News media struggles to cover Trump's tweets and falsehoods
The journalism world is still figuring out how to cover the new president-elect, who feuds and tweets far more than most other elected officials -- much less occupants of the White House. As editors contemplate whether his tweets are worth reporting, Trump is already challenging the idea that everything a president does is newsworthy and deserving of coverage.
Not all of Trump's tweets are quite so confrontational or controversial. He has also used the platform to extend the occasional conciliatory gesture, as he did on the morning on November 20, when he tweeted kind words about the newly elected Senate Democratic leader, Chuck Schumer. The tweet went out to Trump's millions of followers as a pre-taped interview with Schumer aired on NBC's "Meet The Press."
Moments after the interview ended, "Meet the Press" co-host Chuck Todd was reading Trump's tweet on air.