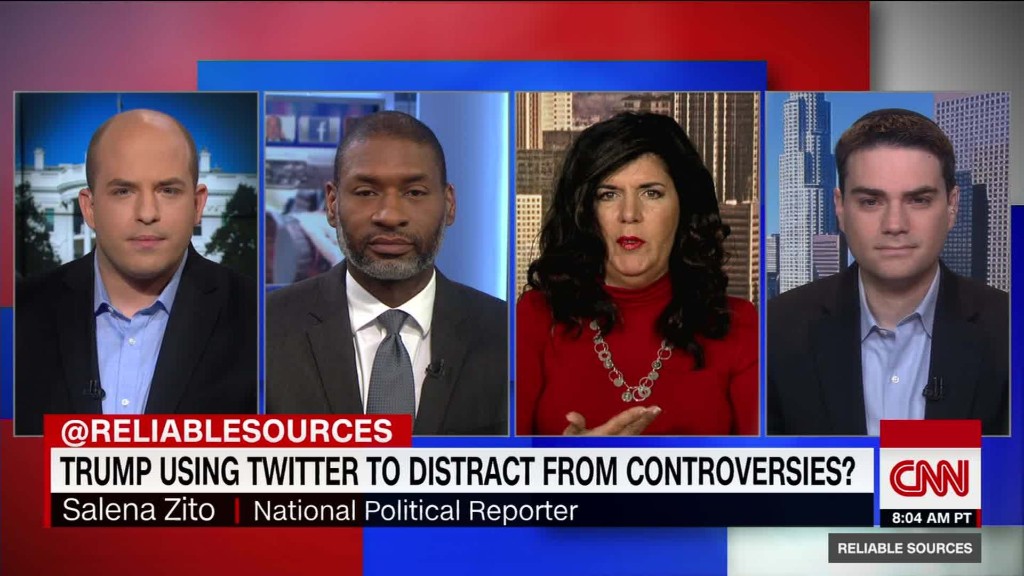 The smash Broadway show "Hamilton" had the most successful week ever for a Broadway show, despite President-elect Trump calling it "highly overrated."
The record breaking Thanksgiving week began just three days after Trump attacked the show and its cast for lecturing incoming vice president Mike Pence, who attended the Nov. 18 show.
"Hamilton" sold $3.3 million in tickets for the holiday week, a record for Broadway and only the second time a show has cracked the $3 million mark.
It set the record thanks to higher ticket prices. The average price went up 33% to $303.21, and the top ticket price reached $998 for premium seats, also a Broadway record, according to The Broadway League, the industry's trade group.
But the boom in ticket sales had nothing to do with the controversy.
Related: Broadway or Canada? Some Trump fans are bashing the wrong Hamilton on Twitter
Tickets to last week's performances were sold months ago, well before Trump was elected or Pence made plans to attend. Thanksgiving week is one of the best weeks for Broadway ticket sales every year, surpassed only by the week between Christmas and New Year's Day.
Pence said he wasn't offended by the actors speaking to him, and he praised the show. Trump, however, tweeted that "Hamilton" was "highly overrated" and said the cast was "very rude." Some Trump supporters called for a boycott of the play.
Related: 'Hamilton' star to Trump - 'There's nothing to apologize for'
But the controversy apparently did stir up some interest in the show. Spotify reports that Wednesday, Nov. 23, the show's cast album had the second most streams since its release, topped only by the day after it won 11 Tony awards.
TicketIQ reports that ticket prices on the resale market ranged between $1,159 to $1,881, the week after the Tony awards show.
In the days after Trump's Twitter rant about "Hamilton," one of the show's investors welcomed Trump's outburst.
"I pray he keeps tweeting -- the show will sell out for decades, not just years," longtime public relations consultant Ken Sunshine told CNNMoney.
Related: 'Hamilton' investor says Trump would be 'smart' to come see the show
The only other Broadway play to gross $3 million mark in box office sales in a week was "Wicked," which sold $3.2 million worth of tickets during Christmas week in 2013. And that mark was reached with nine shows, while Hamilton had only eight shows last week.