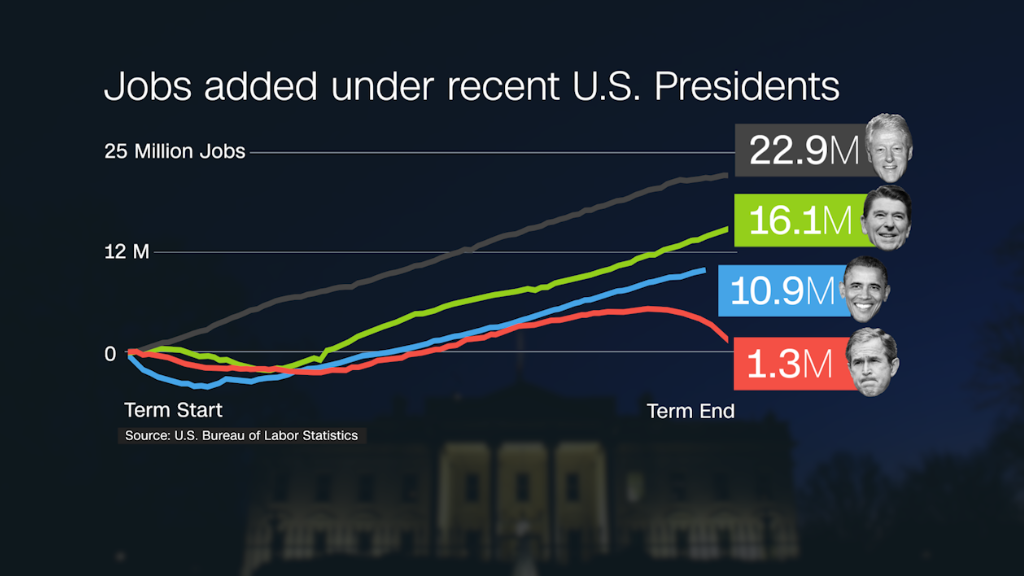 America's economy is picking up more momentum than previously thought.
The U.S. economy grew 3.2% in the third quarter, according to new estimates published by the Commerce Department. It's even better than the initial estimate of 2.9%.
It remains the best quarter of growth in two years. The solid numbers were driven by a major, one-time increase in exports led by soybeans and solid consumer spending, which makes up the majority of the economy's activity.
The strong economic growth numbers stand in sharp contrast to the narrative of sluggish growth that President-elect Donald Trump has talked about on his campaign trail. He promises to grow the economy at 4% a year.
Related: 2 powerful market forces could hurt Trump's economy
With the unemployment rate already very low at 4.9%, many economists doubt America can grow at that pace because it would need a major influx of workers.
However, one red flag in the economy is that businesses aren't investing in new buildings, equipment or projects. Spending on these, long-term assets has declined for four straight quarters. Economists believe the decline was not led by the uncertainty surrounding the U.S. election but an ongoing lack of confidence in the economy's future.
The good news on Tuesday bodes well for growth going forward. The Atlanta Federal Reserve forecasts that growth in the fourth quarter -- October to December -- will be 3.6%.