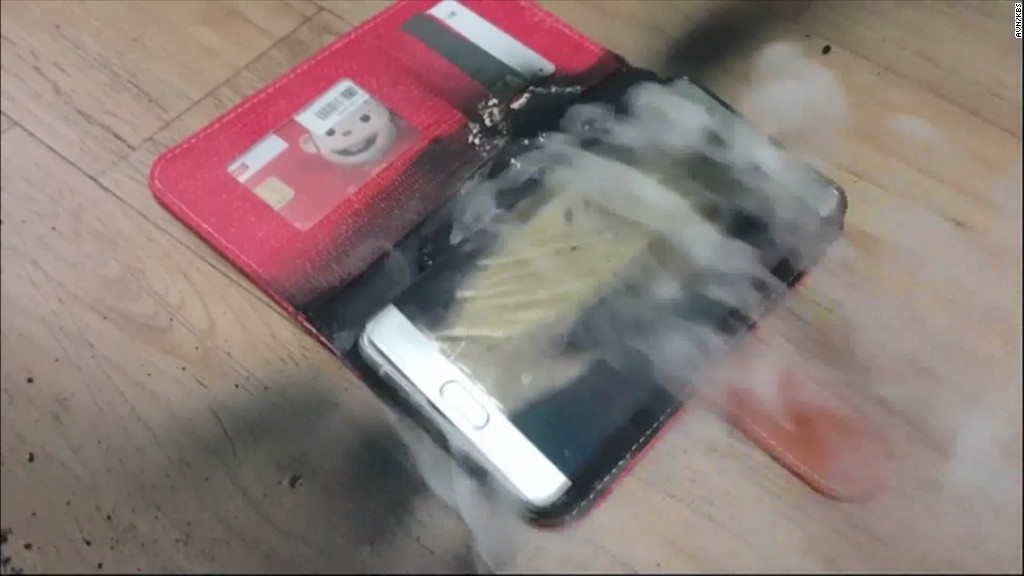 Samsung Electronics announced Tuesday it is considering splitting the company, a move that could prove to be a windfall for investors.
The South Korean corporate giant will take the next six months to review the possibility of creating a holding company and the "potential benefits and feasibility" of listing on more international exchanges, it said in a press release.
Splitting Samsung Electronics into a holding company and an operating company would be "a significant positive for the stock," Mark Newman, an analyst with Bernstein Research, said in an email. Restructuring could unlock 750,000 won ($651) per share, according to a Bernstein report.
Samsung will also boost shareholder returns for the year, increasing dividends for 2016 by 30% to 4 trillion won ($3.4 billion), that should boost dividends per share by 28,500 won ($24).
Related: What Note 7 crisis? Samsung stock hits new high
The announcement is a win for U.S. activist hedge fund Elliott Management, which recently pushed for an overhaul of Samsung's complicated structure, urged a one-time special dividend payout of 245,000 won ($209) per share and proposed a new listing on the Nasdaq. Samsung shares are notoriously difficult to purchase for individual U.S. investors.
Elliott argued that Samsung's relatively cheap share price could skyrocket if Samsung simplified its group structure and improved corporate governance.
Samsung is South Korea's largest "chaebol," a type of family-run business group that plays a big role in the country's economy.
Last year, shareholders gave the green light to a controversial merger between two Samsung affiliates that would help ailing chairman Lee Kun-hee pass control of the conglomerate to his son, Lee Jae-yong.
Related: Note 7 crisis wipes out almost all of Samsung's mobile profits
Elliott suggested a different structure, where the Lee family would keep its controlling interest under the hedge fund's plan, but add at least three "truly independent" board level directors.
Samsung met Elliott partway.
The tech giant said Tuesday it is looking into inviting new board members with international corporate experience, and plans to nominate at least one new independent board member early next year.
The announcement comes as Samsung grapples with several crises, including the fallout from the fire-prone Note 7 release and being linked to a growing influence-peddling scandal that has engulfed South Korean leader Park Geun-hye's presidency.