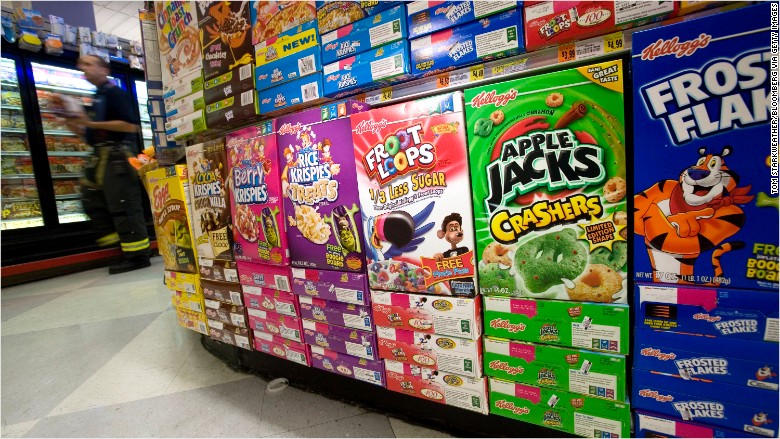 The cereal brand Kellogg is pulling its advertising from Breitbart News because it disagrees with the right-wing website's political views.
"We regularly work with our media-buying partners to ensure our ads do not appear on sites that aren't aligned with our values as a company," Kellogg (K) said in a statement. "We recently reviewed the list of sites where our ads can be placed and decided to discontinue advertising on Breitbart.com. We are working to remove our ads from that site."
That decision comes amid scrutiny over Breitbart's controversial populist, anti-immigrant worldview, and in the wake of Donald Trump's decision to appoint former Breitbart executive chairman Steve Bannon as his chief White House strategist.
Related: 685 Harvard Business School women 'disavow' fellow grad Steve Bannon
Should other advertisers follow suit, it could lead to financial troubles for the site.
But Breitbart says Kellogg is wrong to dismiss its loyal and extensive readership, which it claims totals 45 million unique visitors in the last month.
"Breitbart News Network has built an engaged community of over 45 million loyal readers who are also a powerful consumer group that reflects the values of mainstreet America," the company said in a statement. "Kellogg's decision to blacklist one of the largest conservative media outlets in America is economic censorship of mainstream conservative political discourse. That is as un-American as it gets."
Related: Breitbart to expand in U.S., Europe after Trump victory
Breitbart CEO Larry Solov similarly told The Hollywood Reporter that Kellogg was "buying into a false, left-wing narrative that our 45 million readers are deplorables."