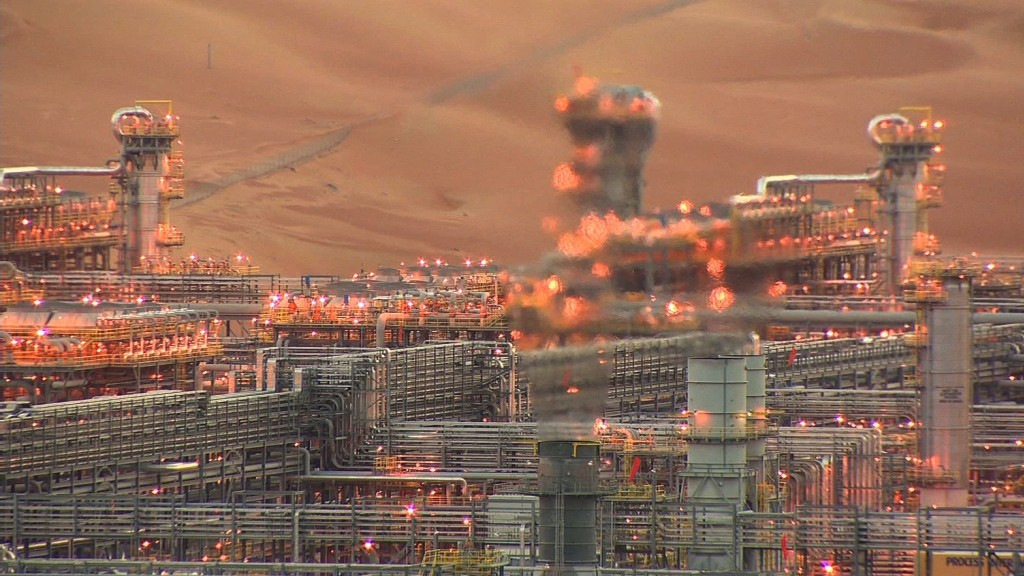 For decades Saudi Arabia has rejected calls to allow women to drive. Now a Saudi prince says the ban should go.
"It is high time that women started driving their cars and it is high time that we turn the page on this issue," Prince Alwaleed bin Talal said in a blog post.
So why the rethink? Saudi Arabia has been slammed by the slump in oil prices since 2014. New leaders are trying to make the kingdom less reliant on the volatile commodity, and that means modernizing its economy.
The billionaire prince does not hold a government role but is a prominent global investor. He says that the ban infringes women's rights, but also acts as a drag on the economy because it makes it harder for them to work.
"There are more than one million Saudi women in need of a safe means of transportation to take them to work every morning," he wrote.
In many cases they have to hire drivers, take taxis, or rely on their husbands to get around.
"The situation obviously takes its toll on the national economy for it undermines the productivity of the workforce," said Alwaleed.
Related: How many Saudis are only working one hour a day
Earlier this year, the kingdom set out a vision for its economy in 2030, outlining ways to diversify the country's revenues. The government has already introduced a sales tax, slashed subsidies on energy and water, cut top officials salaries and borrowed billions to balance its books.
A key part of the reform effort -- spearheaded by deputy Crown Prince Mohammed bin Salman -- is to increase women's participation in the workforce to 30% from 22%.
In his post, Alwaleed outlined several financial, economic, religious and political factors to be considered. Families who hire foreign drivers could save 3,800 riyals ($1,000) a month on average if women were allowed to drive.
That cash could be pumped back into the Saudi economy, rather than being sent back by migrant workers to their home countries.
Related: Oil bust winner: Saudi Arabia's tech scene
Lifting the driving ban would help new businesses, too. Saudi startup Yatooq adds the cost of a driver to salaries it pays women employees, and even places its factories in the city to make it easier for them to get to work.
In 2013, a campaign defying the government ban took off. Dozens of women took to the wheel and posted pictures of them driving on social media. Authorities were quick to stop them.
While no formal law exists in Saudi Arabia specifically barring women from driving, religious edicts are often interpreted to mean it is illegal for females to do so.
Alwaleed's controversial statement created a buzz on social media. Not everyone was in favor of change.
A female Twitter user said: "The priority should be solving the problems of unemployment, poverty, housing and poor public service before women driving."