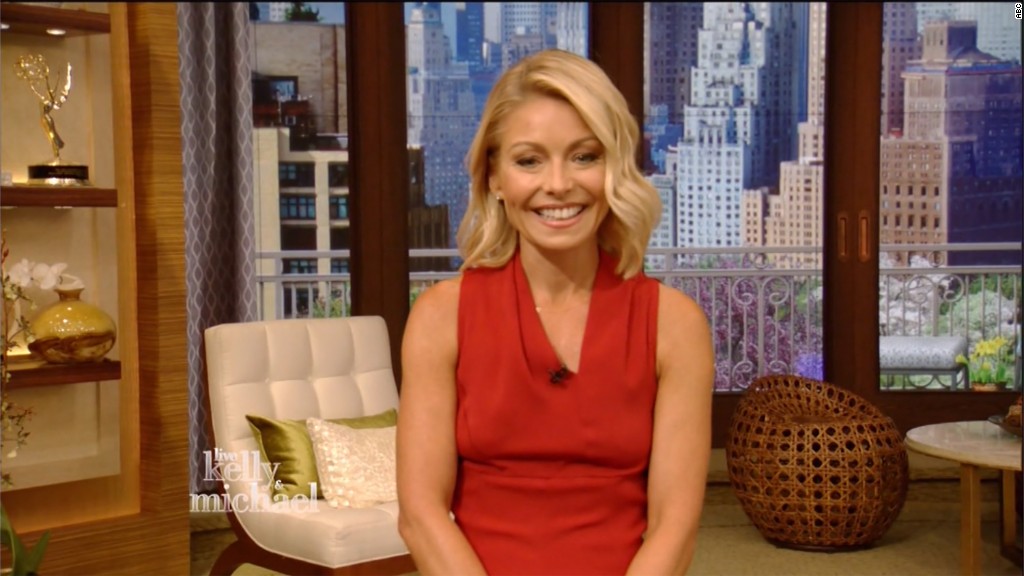 Sorry not sorry, Kelly Ripa.
The daytime talk show host appeared Wednesday night on Bravo's "Watch What Happens Live" and said she was sad that Anderson Cooper won't be her new co-host because he's keeping his day job at CNN.
Cooper joined Ripa on "WWHL," which is hosted by their buddy Andy Cohen. Cohen asked Ripa whether the newsman would have been her choice for a new co-host for her own show.
"He's my life," she said. "He really is. He's the one that got away and keeps getting away and gets away all the time."
The hunt has been on since May, when Michael Strahan made a tense departure from "Live with Kelly and Michael." Ripa said she found out from Strahan, only half an hour before the news leaked, and felt disrespected by her bosses.
Related: Kelly Ripa gets a personal apology from ABC execs
Cooper has been one of several guest hosts who have joined her on "Live with Kelly." He took himself out of the running for the permanent gig in October, when he signed a long-term contract extension with CNN.
Related: Anderson Cooper renews CNN contract
In response to a caller on "WWHL," Ripa said she and the producers have not set a time for finding Strahan's permanent replacement.
"We just wanted to wait until we found the right person," she said. "What we didn't anticipate was that we would have such an outpouring of interest, so our list got very long very quickly."
Related: Vote for the CNN Hero of the year
Ripa will be co-hosting the 10th annual CNN Heroes tribute show with Anderson Cooper on Sunday, December 11 at 8 p.m. ET.