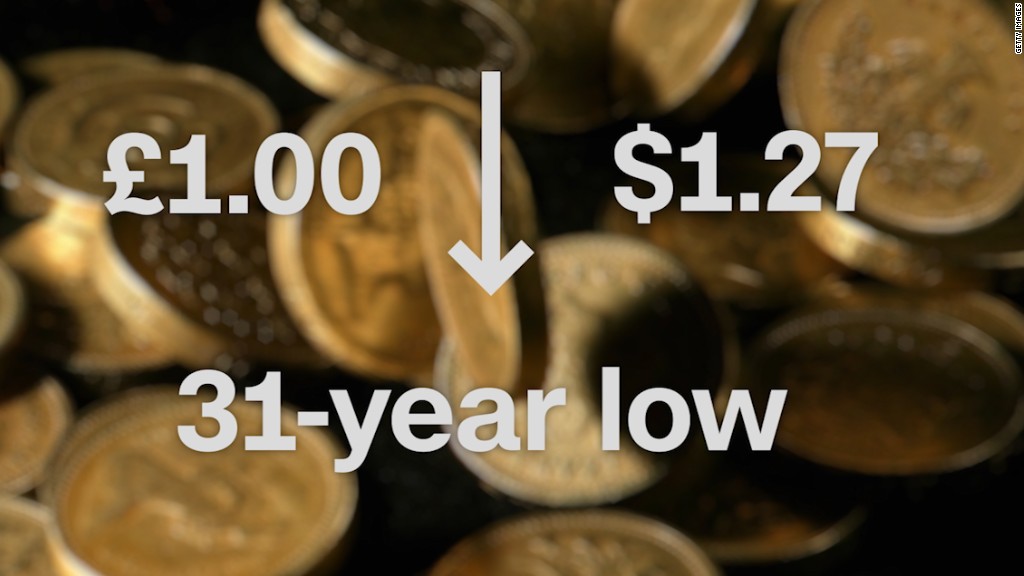 There goes another Brexit promise.
The U.K. government admitted Thursday it may have to keep paying money to the European Union even after leaving the bloc.
David Davis, the government's top Brexit official, was asked whether the U.K. would consider making contributions to the EU in order to secure access to its huge internal market.
"Of course we will consider it," he said, if that meant getting the best possible access for manufacturers and services firms.
Stopping payments to the EU was a key promise made by Brexit campaigners before the referendum in June.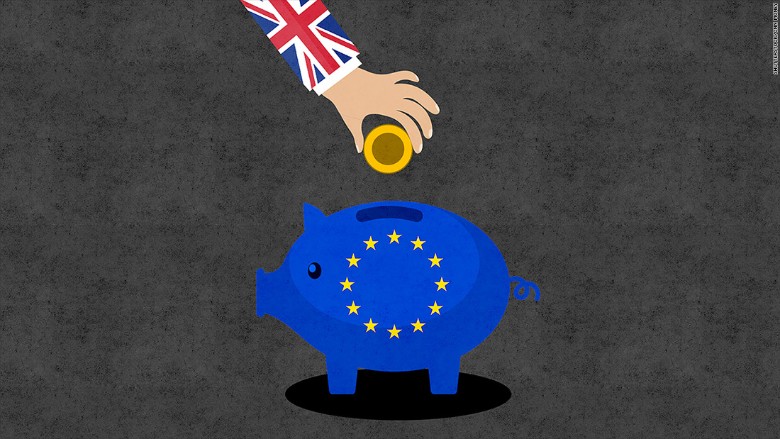 But access to European markets is crucial for business. Around 45% of all British exports go to the EU and many companies and banks use the U.K. as a gateway to Europe. Losing access could hurt trade and force them to relocate.
No country outside the EU has full access to its markets without contributing to the budget.
The pound, which was beaten down in the wake of the Brexit vote, climbed nearly 1% against the U.S. dollar on Thursday on hopes that U.K. trade may not take as big a hit as some fear.
Related: How much does the EU really cost Britain?
As a member of the EU, the U.K. pays around £10 billion ($12.6 billion) a year into the budget. Brexit campaigners argued the money could be better spent at home, in particular on the health service.
Leading campaign figures had already described that as "a mistake" and claimed they had never said "all" of the money would be spent on health. Still, that pledge was painted in large letters on a red campaign bus.
Brexit supporters have also admitted they may not be able to dramatically cut immigration once the U.K. leaves the EU, despite claiming the opposite during the campaign.
Brexit's broken promises: Health care, immigration and the economy
Davis' admission sparked outrage among people who voted for Brexit. Others pointed to the chaos the vote has caused or played on the irony.
"The David Davis idea of paying for single market access is good. Maybe other European countries could do the same? Form some sort of union," John Shafthauer tweeted.
Sebastian Shukla contributed reporting.