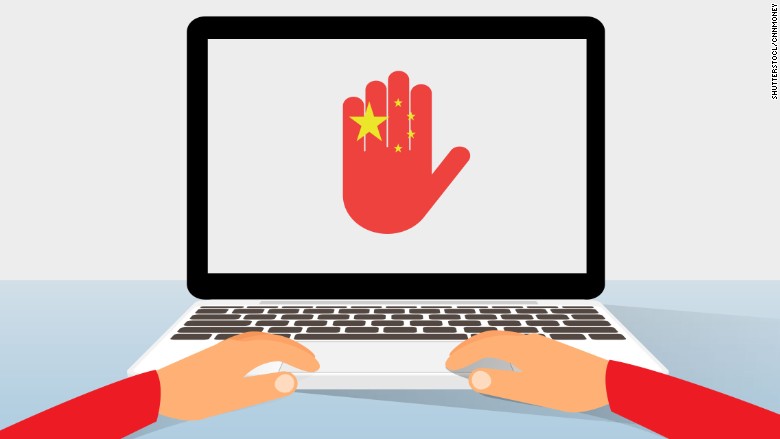 One of China's most popular apps is censoring users' private messages at home and abroad, according to a new report.
WeChat messages containing keywords mentioning sensitive topics such as the Tiananmen Square massacre, Tibet or the banned spiritual movement Falun Gong were censored in private and group chats without users' knowledge, according to a report published by Toronto-based Citizen Lab.
"Keyword censorship is no longer transparent," the report said. "In the past, users received notifications when their message was blocked; now censorship of chat messages happens without any user notice."
Related: China holds 'World Internet Conference' as censorship intensifies
That censorship extends to users living abroad linked to an account originally registered with a Chinese phone number, even if the user has switched their account to an international number.
Researcher Jason Ng said that censorship is done by phone number because that enables WeChat to target all Chinese users regardless of whether they use a virtual private network (VPN) or other means of avoiding the sprawling censorship apparatus known as the Great Firewall of China.
Chinese users are censored wherever they are in the world, and regardless of who they are talking to.
"(Beijing) promotes maintaining ideological connections and guidance with Chinese citizens overseas, particularly for students studying abroad," the report said. "Tencent may be pressured to ensure filtering persists for Chinese users in any location."
Tencent (TCEHY), the tech giant that owns WeChat, said in a statement that it "respects and complies to local laws and regulations" of countries where it operates.
"WeChat...will always adhere to Tencent's core mission to create value for our users by providing high-quality, secure user experiences," the company added.
WeChat doesn't filter all messages "because they don't want international users to experience censorship," Ng said.
More keywords are blocked within group chats -- where users can broadcast their thoughts to up to 500 people at once -- than within private message groups, Citizen Lab found.
Related: Microsoft's Chinese chatbot won't talk about Tiananmen or Xi Jinping
WeChat has more than 806 million monthly active users. It started as a simple messaging app, but has come to encompass gaming, mobile payments, ride hailing and e-commerce.
All Chinese social networking apps censor and restrict content by law. Citizen Lab has previously documented how WeChat deletes sensitive posts made using its "public accounts" feature, which operate like a Facebook page for businesses or celebrities.
Ng has also tracked censorship of private messages. He said in the past when a message was blocked, users received a warning note that they had used "restricted words" or that the message could not be sent "due to local laws, regulations, and policies."
In the most recent study, Citizen Lab found that the term Falun Gong was censored in a private message between a Chinese-registered account and one with a Canadian registration, but neither user was made aware that the deletion had taken place.
Ng said he "would not be surprised at all" if messages containing sensitive keywords were also being surveilled or monitored by Chinese security services.
"Censorship on WeChat (now resembles) how the Great Firewall of China operates, which is by design opaque and unaccountable," the report said.