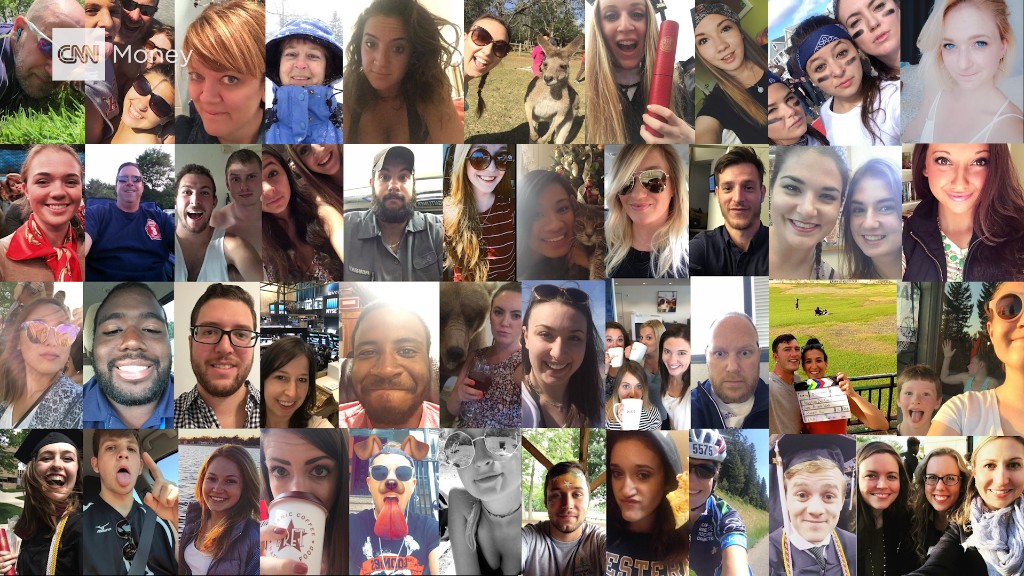 They say a picture's worth a thousand words. How about $710 million?
China's Meitu selfie app is hoping to raise that much by selling shares for the first time. It said Friday it would price its initial public offering between 4.9 billion and 5.5 billion Hong Kong dollars ($632 million-$710 million).
The top end of the price range would value the company at $4.5 billion, Reuters has reported.
Meitu promotes what it calls "beautification" apps.
The company's photo and video sharing apps are popular in China and other Asian countries for their slick photoshop features -- users can edit selfies to make themselves look paler, slimmer or taller.
The company even sells a smartphone tailored to selfie addicts that comes with two cameras -- one on the back, the other on the front.
Related: Messaging app Line soars in largest tech IPO of the year
Based in southern China, Meitu has launched more than 20 apps since 2008. The company says it has more than 456 million monthly active users across all its apps.
Together they post more than 6 billion photos on Meitu's apps each month, but the company has yet to turn those snaps into profits. Meitu has reported annual losses of between 25.8 million yuan ($3.7 million) and 2.2 billion yuan ($320 million) since 2013.
Executives downplayed expectations of turning a profit anytime soon.
"The monetization is currently limited," Meitu's chief financial officer Ngan King Leung told reporters Friday.
Meitu's Hong Kong IPO launches on Monday.