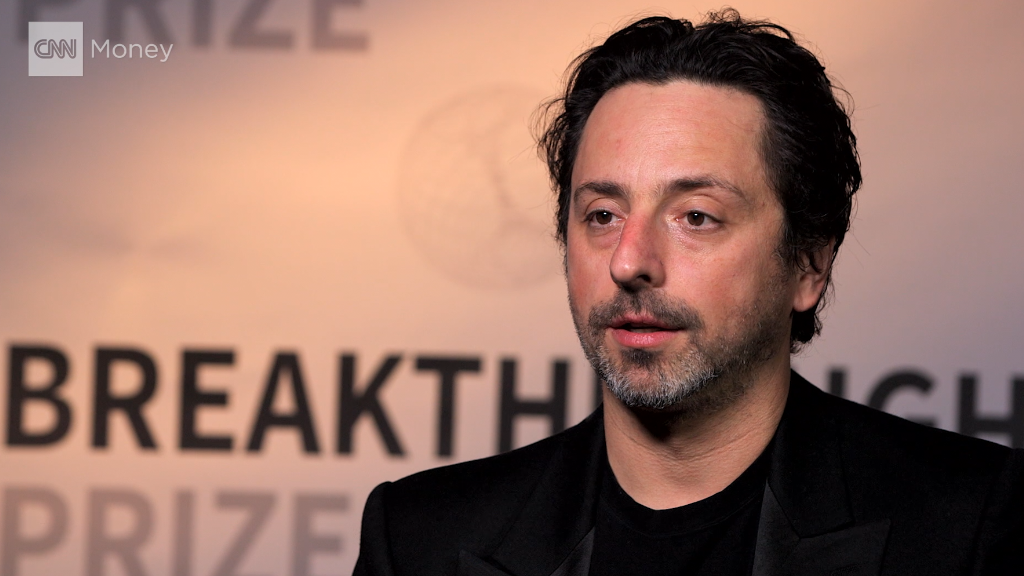 Can scientists be as revered as movie stars?
Silicon Valley's biggest names think so.
"There was a time when Einstein was a celebrity," tech investor Yuri Milner told CNN's Rachel Crane. Now, there is "not one scientist in the top 200 celebrities in the world."
That's where the Breakthrough Prize comes in.
Started in 2012 by tech titans like Milner, Facebook (FB) CEO Mark Zuckerberg, and Google (GOOGL) cofounder Sergey Brin, the award honors the best and brightest in mathematics, physics and life sciences with a glitzy, star-studded ceremony.
Sunday marked the event's fifth year. Celebrities such as Will.i.am, Kevin Durant and Sienna Miller filled the red carpet at NASA's Ames Research Center in the Bay Area. The Breakthrough Prize went to nine mathematicians, physicists, doctors and biologists.
Each netted $3 million -- nearly three times the amount granted to Nobel Prize winners.
"The goal of the Breakthrough Prize is to draw as much attention to science as we pay attention to sports and television," Brin told Crane before the event. "After all, scientific breakthroughs, if you look at the past couple centuries, are what has allowed our civilization to prosper."
Related: MIT scientists use radio waves to sense human emotions
Brin urged the incoming administration to recognize this.
"If the U.S. wants to stay as a nation-state at the forefront of the future, then abandoning science, I think, would be foolish," he said.
Many of the award recipients are immigrants and made mention of this in their acceptance speeches. Brin made sure to note he is a Russian immigrant himself.
A look at the winners shows 2016 was a big year in science. One team of physicists from the California Institute of Technology and MIT was honored for its groundbreaking detection of gravitational waves. The discovery confirmed a key prediction of Einstein's theory of relativity 100 years after it was conceived. It also opened up an entirely new field of astronomical study.
The ceremony, hosted by Morgan Freeman, also recognized 10 early career researchers and named the winners of a global science video competition for students. An 18-year-old girl from Peru and a 17-year-old girl in Singapore took home the prize.
CNN's Rachel Crane contributed to this report.