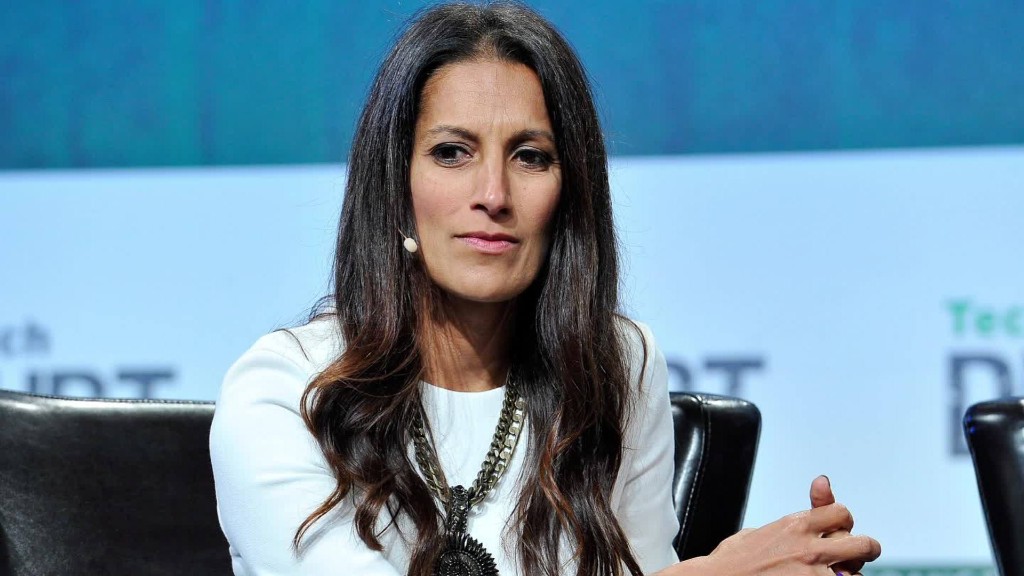 This week, the guest curator for "The Big Idea" on the CNN MoneyStream app is Sukhinder Singh Cassidy.
Occupation: Founder and CEO of JOYUS
Best known for: Serial Silicon Valley entrepreneur and gender equality activist
Singh Cassidy's resume boasts an impressive list of Silicon Valley companies: Amazon (AMZN), Google (GOOGL), Accel Partners and Polyvore, to name a few. In 2011, she launched her own video shopping startup, Joyus.
Singh Cassidy has also served as an adviser to Twitter (TWTR) and J.Crew's board of directors.
Outside of the boardroom, Singh Cassidy is passionate about advancing gender equality in the male-dominated tech industry. She launched the Choose Possibility project in July 2015 to encourage female executives and entrepreneurs in the tech space. Its first campaign was theBoardlist, an initiative to get more women to serve on corporate boards.
Here's a sample of what Sukhinder Singh Cassidy is reading this week (to see more, add "The Big Idea" stream on the CNN MoneyStream app)
- Sallie Krawcheck: 'It's harder to be an entrepreneur than to run Merrill Lynch' (Fortune)
- How Melinda Gates tackles huge problems -- without burning out (Fast Company)
- AngelList just acquired Product Hunt for around $20 million. Here's why that matters (Recode)
- What you need to know about startup boards (TechCrunch)
- A bank might start removing names from résumés to prevent bias against job candidates (Business Insider)
- An open letter from Serena Williams: 'We must continue to dream big' (The Guardian)
Related: Push for more women on tech boards gains steam
"The Big Idea" lets you peek into the minds of leading people in business.
Every day, you will see multiple stories appear in your stream that are hand-picked by the guest curator of the week. "The Big Idea" was curated last week by John Zimmer, the co-founder and president of Lyft.
Reading this article on your Apple device? Click here to download CNN MoneyStream. Or if you are on Android, download it here.