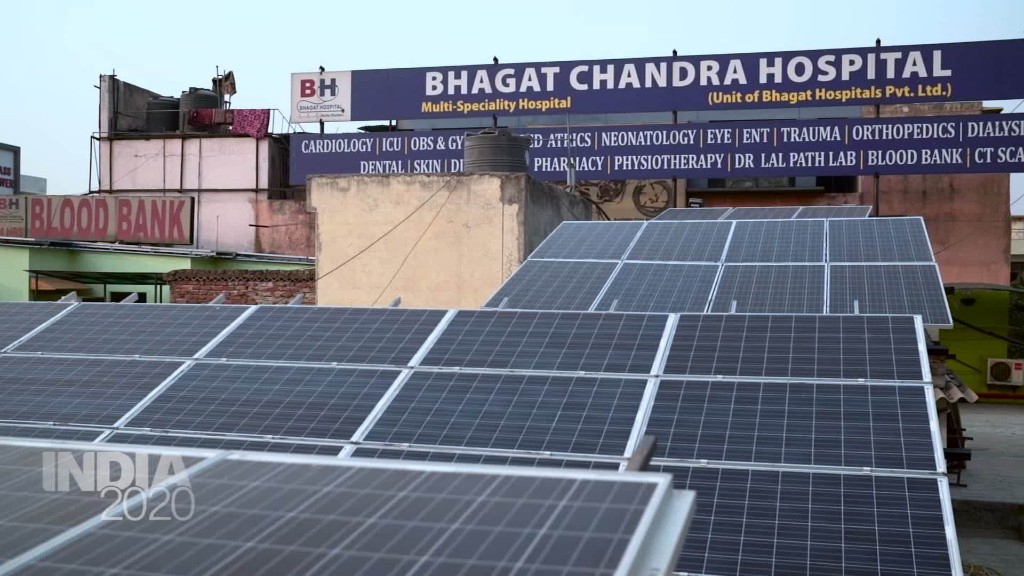 Google will buy enough renewable energy in 2017 to power all of its operations, including its 13 data centers and offices in 150 cities.
As a believer in climate change, Google said it has a responsibility as a multinational business to be a steward of the environment.
"What Google has tried to demonstrate is that businesses can certainly make a difference," Gary Demasi, Google's director of global infrastructure and energy, told CNN. "And it's important for us to participate."
Google also describes its pursuit of renewable energy as making good business sense. In the last six years, it has seen the cost of wind and solar power come down about 60% and 80%, respectively. Google (GOOG) declined to reveal how much money it's saving/spending by using clean sources.
Related: Solar energy jobs double in 5 years
Google's long-term goal is to run on clean, zero-carbon energy full-time every day of the year. For now, it relies on a workaround.
Google uses power purchase agreements, in which it buys renewable energy from a wind or solar energy developers, and then sells the energy back to the grid at a wholesale price. In exchange, Google receives renewable energy certificates, which it applies to the non-renewable energy it uses to power some of its operations.
So while Google isn't always directly using renewable energy, its actions lead to more clean energy than would otherwise exist.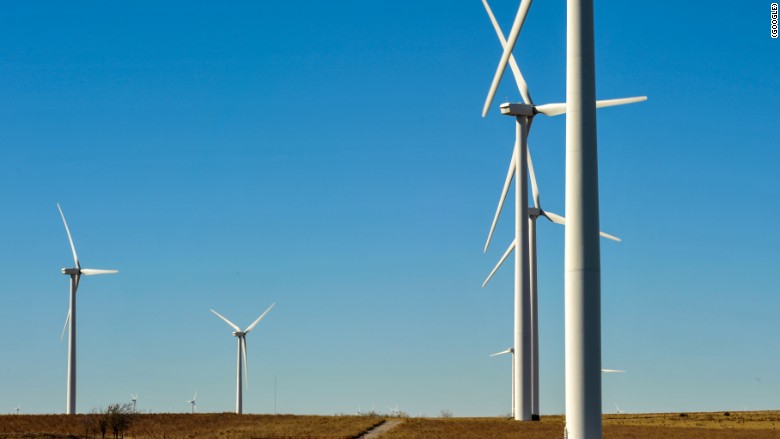 Other large companies, such as Apple (AAPL), Amazon (AMZN) and Walmart (WMT) have used similar arrangements to encourage renewable energy development.
Related: India's big move into solar is already paying off
Google signed the first of such contracts in 2010. It said these projects have spurred $3.5 billion of infrastructure investments around the world.
The company has made a significant shift to renewable energy in recent years. In 2014, 37% of its energy came from renewable. That number grew to 44% in 2015.